It's a new era for the Green Bay Packers, as they will be entering the 2023 NFL season without their star quarterback Aaron Rodgers for the first time since 2008. The former Super Bowl winner and four-time NBA MVP got his wish granted last April after he was acquired by the New York Jets. The Packers are in their rebuilding phase, and according to their long-standing offensive lineman, David Bakhtiari, that's not a bad thing.
31-year-old Bakhtiari, who lined up alongside Rodgers for 10 years, believes that it is "disrespectful" to assume that the Packers are not "rebuilding". In an interview with ESPN after the Packers finished their OTA, Bakhtiari said, "It was disrespectful to say you (the Packers) weren't rebuilding off of Brett Favre when you moved to Aaron. No one knew him(Aaron) and what he was going to be, so I'm not going to sit here and like pull back those words because that is, when you look at how it's been building, how we were chasing after it, We have a young team."
Bakhtiari believes just because Rodgers left, that does not mean they cannot build after him. Even with the 44-year-old veteran on his team, Green Bay did not have a great 2022 season. The Packers finished with an 8-9 record, way below the previous season in which Rodgers won the MVP.
However, Packers general manager Brian Gutekunst seemed to disagree with Bakhtiari's comments. He stated that the team has the same goal as last year, even though they no longer have Rodgers on their team.
Bakhtiari believes that the Packers already have Rodgers' replacement ready for the upcoming season in the form of Jordan Love.
Related: Jets' backup QB Zach Wilson chills with his 'hot' girlfriend Nicolette Dellanno on the boat as Aaron Rodgers sweats it out on the field
Can Jordan Love be the solution to the Packers' quarterback problem?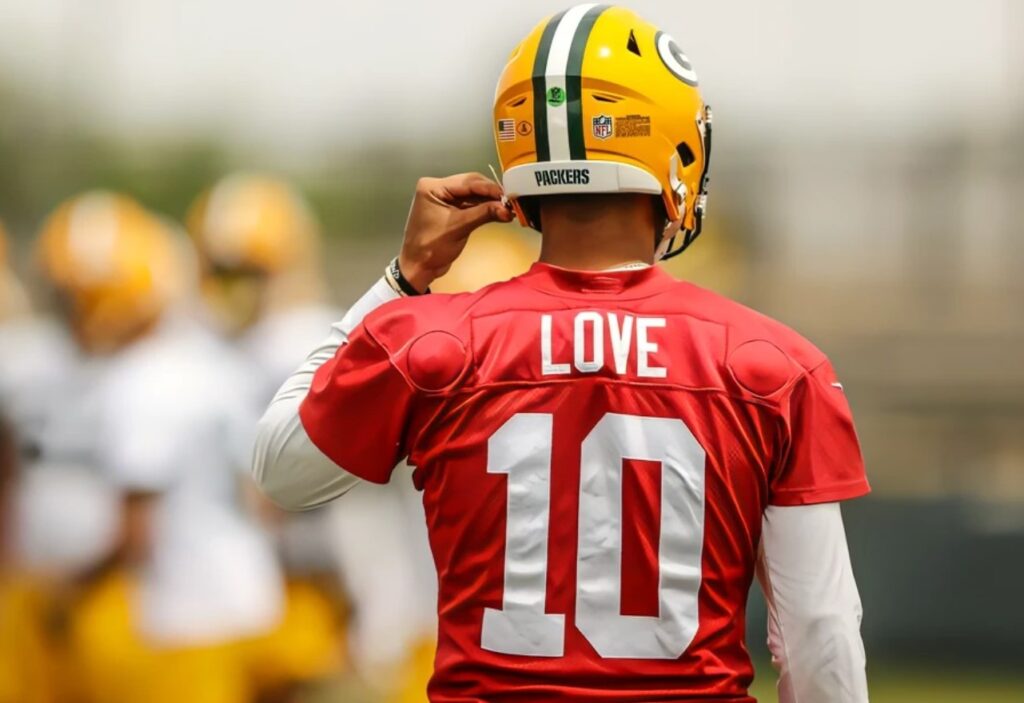 The Packers picked up Jordan Love with a 2020 first-round pick. The 24-year-old former Utah State star is in a similar situation as his predecessor, Aaron Rodgers, was. Love is taking over from a former Super Bowl winner, just like Rodgers did from Brett Favre.
Bakhtiari, while talking after the Packers' OTA, had a message for the rookie. He advised Love to "be you." He also mentioned things have been developing pretty well behind the scenes.
Love so far hasn't been seen too much on the field for the Packers. So far, he has appeared in 10 matches, starting only one. Has a decent record of 50 out of 83 successful passes for 606 yards, three touchdowns, and three interceptions.
The Packers will begin their 2023 NFL journey against the Chicago Bears on September 10, 2023, at Soldier Field in Chicago, Illinois.
Do follow us on: Facebook | Instagram | Twitter
In case you missed it: