Jerry Rice is one of the greatest wide receivers the sport of football has ever seen. The San Francisco 49ers legend has been an inspiration for many people, including the former New England Patriots wideout Julian Edelman. Edelman grew up in Rice's neighborhood and even used to date his daughter Jacqui Rice during their high school days.
The former Patriots star Julian Edelman went to high school with Jacqui and took her to the prom. Dating the daughter of an NFL legend has its pros and cons. During his recent appearance on the Gil's Arena Show, the 37-year-old former wide receiver talked about dating the 49ers legend Jerry Rice's daughter and shared some good stories including how he used to wear Rice's three Super Bowl rings when he wasn't home.
"I remember the first time I came over and Jerry came out with his chain on, no shirt, six packed up and just gave me a head nod and that was like the last time we talked in like two years. It was scary," Edelman said. "But I'll tell you one thing: when Jerry wasn't there, I was putting on his Super Bowl rings and everything."
Nonetheless, Edelman went on to win three Super Bowl rings himself while catching passes from the GOAT Tom Brady. Edelman also won a Super Bowl MVP during his tenure in New England.
Related: Tom Brady shares a WORRYING image of shocking yellow skies due to the Canadian fires
Is Julian Edelman a Hall of Famer?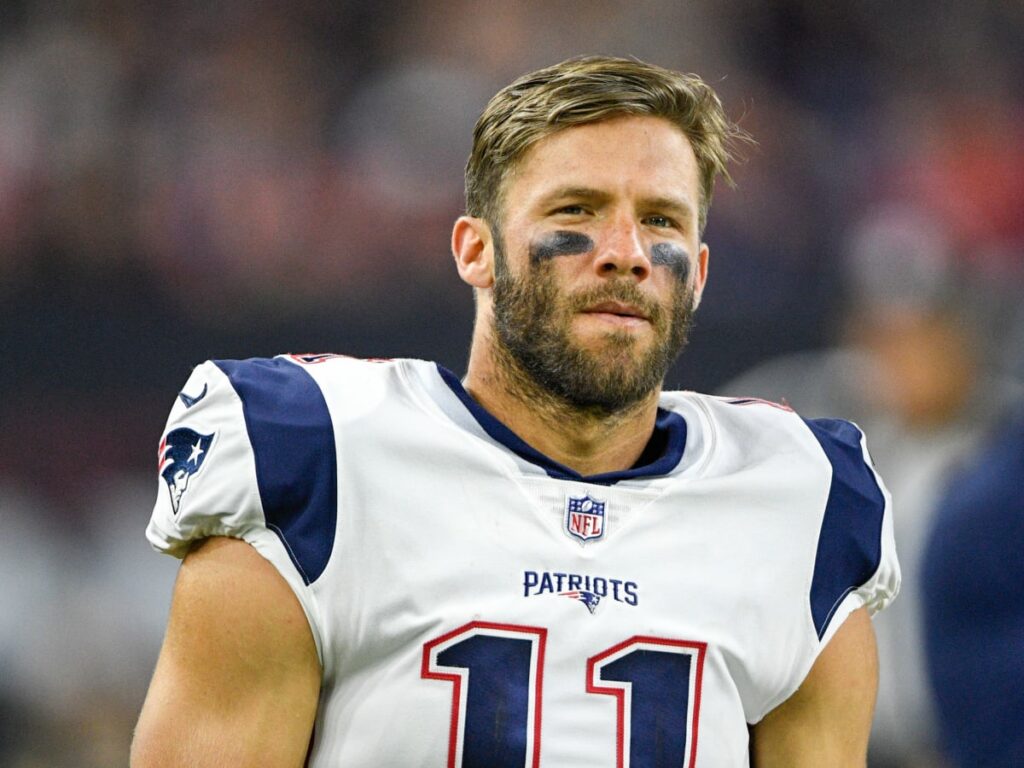 A question that he has been asked by many fans ever since the New England Patriots icon retired back in 2021, is Julian Edelman a Hall of Famer? And the short answer for that is no, Edelman is not a Hall of Fame player.
Edelman was drafted by the Patriots in the 7th round of the 2009 NFL Draft. He went on to win 3 Super Bowl Championships and 1 Super Bowl MVP honor during his 11-year-long tenure with the Pats.
Edelman also boasts massive numbers during the postseason however, at no point in his career, the 5'10" receiver was considered the best pass catcher in the league. He has made 0 Pro Bowls and has never made it to an All-Pro team.
Julian Edelman has never led the league in any major categories and has only 3 1000-plus receiving yards in his entire career, which spanned over 11 years. His best season came back in 2019 when he registered 1117 receiving yards and 6 receiving touchdowns. In short, Edelman had a great career for a 7th-round pick but he hasn't played at a Hall of Fame level.
In case you missed it!
Do follow us on: Facebook | Instagram | Twitter