What an offseason this is turning out to be. Fans are being served absolutely everything they could have ever demanded. Just when everyone felt like everything was going wrong for Baker Mayfield, things have finally changed for the QB.
It was rather evident that Mayfield wanted out of Cleveland Browns. After all, the franchise had made it clear that they do not trust Mayfield anymore after a dismal season. Although he was playing with an injury last season, it felt like the Cleveland-based franchise had ran out of patience with him.
Also read: Seahawks Vs Buccaneers will kick off the 2022 NFL regular season…
"Baker Mayfield will move again before he rises and shines": Skip Bayless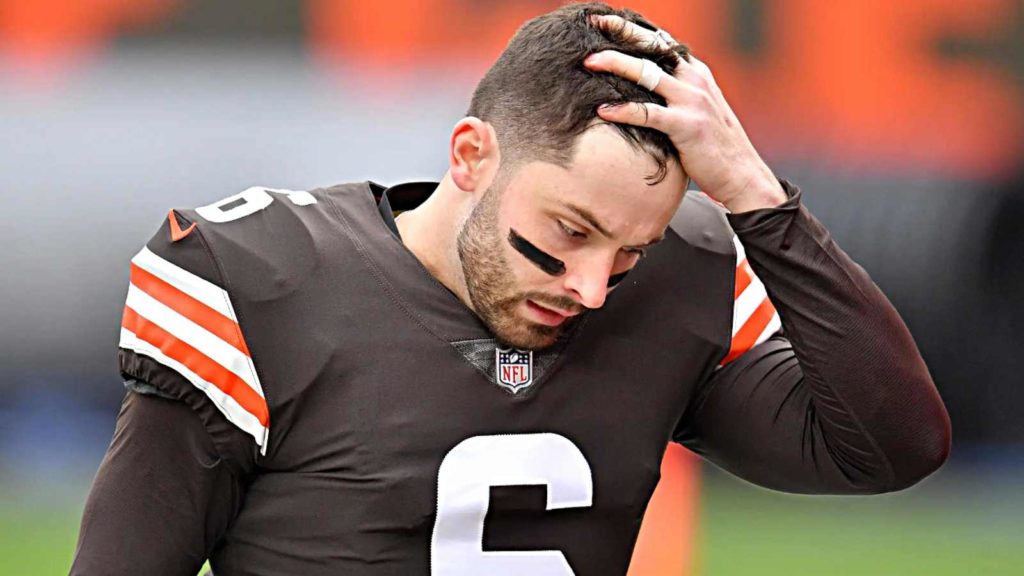 Baker was wanting to get out of Cleveland but there weren't a lot of teams that were interested in roping in him. At last, the star QB has been traded to the Panthers for a conditional fifth round pick in 2024. Reportedly, Panthers are paying Mayfield $5 Million and Baker has agreed to cut off the remaining $3.5 Million from his 2022 contract.
While many are happy for Baker, NFL analyst Skip Bayless reckons that it was a terrible move by the Browns. He Tweeted that the Browns sent him to the worst possible place. "Shrewd move by the Browns, trading Baker to the worst situation possible, one even more dysfunctional than Cleveland's, sabotaging his ability to come back to haunt them," he wrote.
"Carolina is the NFL's biggest mess. Baker will need to move again before he rises & shines. AND HE WILL," he further added. There is no denying the fact that the Panthers have been involved in a lot of controversies in the recent past. Moreover, their performances have been rather dismal.
However, many also think that this is the best possible opportunity for Baker to prove everyone that he can turn things around for himself by pulling a team like Panthers out of its misery.
Also Read: "They have NO interest in him": Ian Rapoport claims Seahawks aren't going after Baker Mayfield & are instead focusing on Drew Lock vs Geno Smith battle
Also read: "What's good my boy": Skyy Moore greets Patrick Mahomes in a…