The biggest news of the 2023 off-season was the New York Jets acquiring the former Green Bay Packers quarterback Aaron Rodgers. The Jets' front office believes the veteran quarterback can lead them to Super Bowl glory. Fans are really optimistic about the upcoming season, but the former NFL QB Tom Brady fires a warning to them.
The New England Patriots icon Tom Brady recently joined Yahoo Sports' Jori Epstein for an interview. During the interview, the 15-time Pro Bowl quarterback talked in brief about his former rival Aaron Rodgers' new beginning as the starting QB of the NY Jets. Brady believes nothing is guaranteed in the NFL despite good work in the off-season.
"Obviously, when quarterbacks change teams, certainly the way that Aaron did, there's a lot of eyes, there's a lot of expectation. There's nothing guaranteed in the NFL. You may have the greatest offseason, you may bring in all the players," said Brady.
However, Tom Brady also claimed that Rodgers choosing the Jets franchise might lead to him being very successful in the upcoming season. "I think him choosing that organization and facilitating that trade could possibly allow him to be very successful," stated Brady.
As Brady mentioned, the expectations are huge for the Aaron Rodgers-led Jets heading into the 2023 regular season. Anything less than a deep postseason run might be considered a massive failure by the fans and the sports media.
Related: Tom Brady finally breaks silence on heavy rumors of him coming back to play for the Raiders
Aaron Rodgers started training with his New York teammates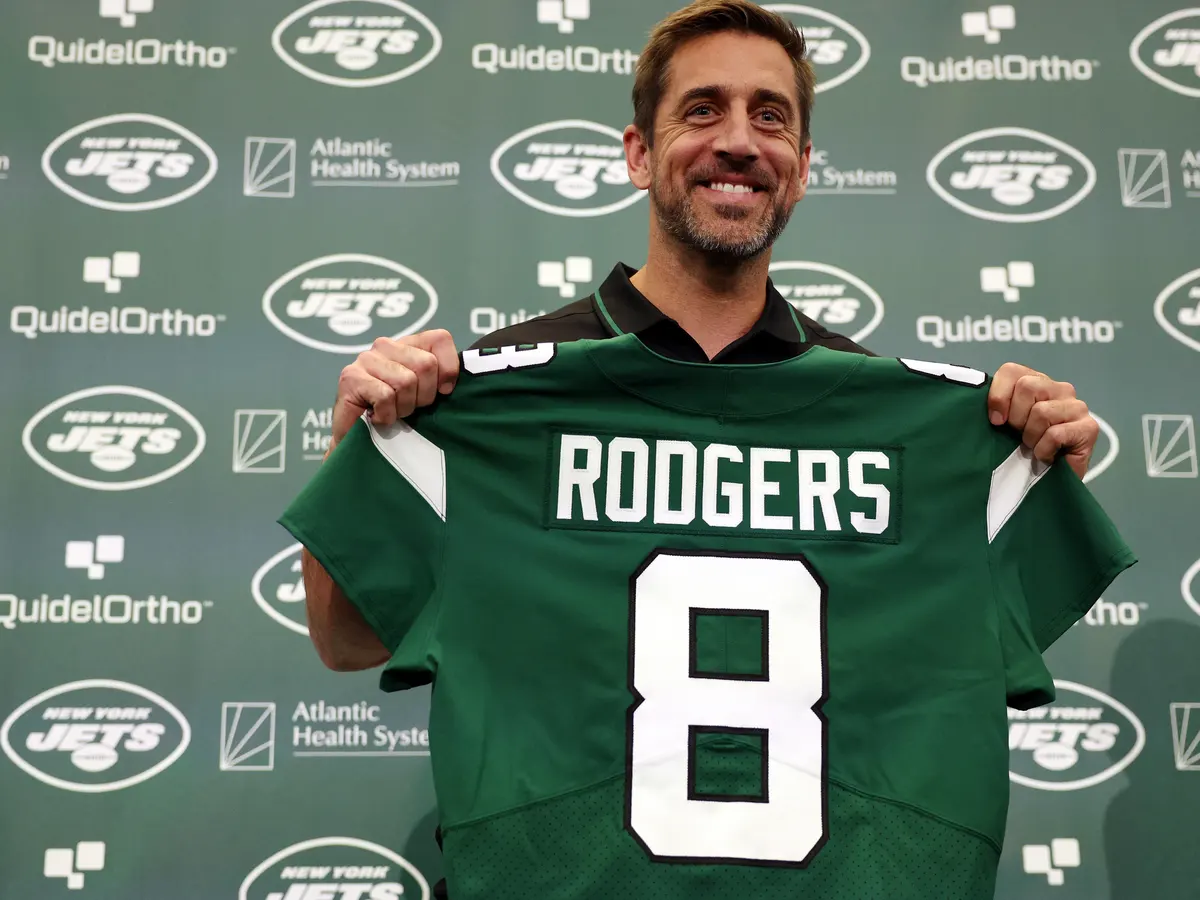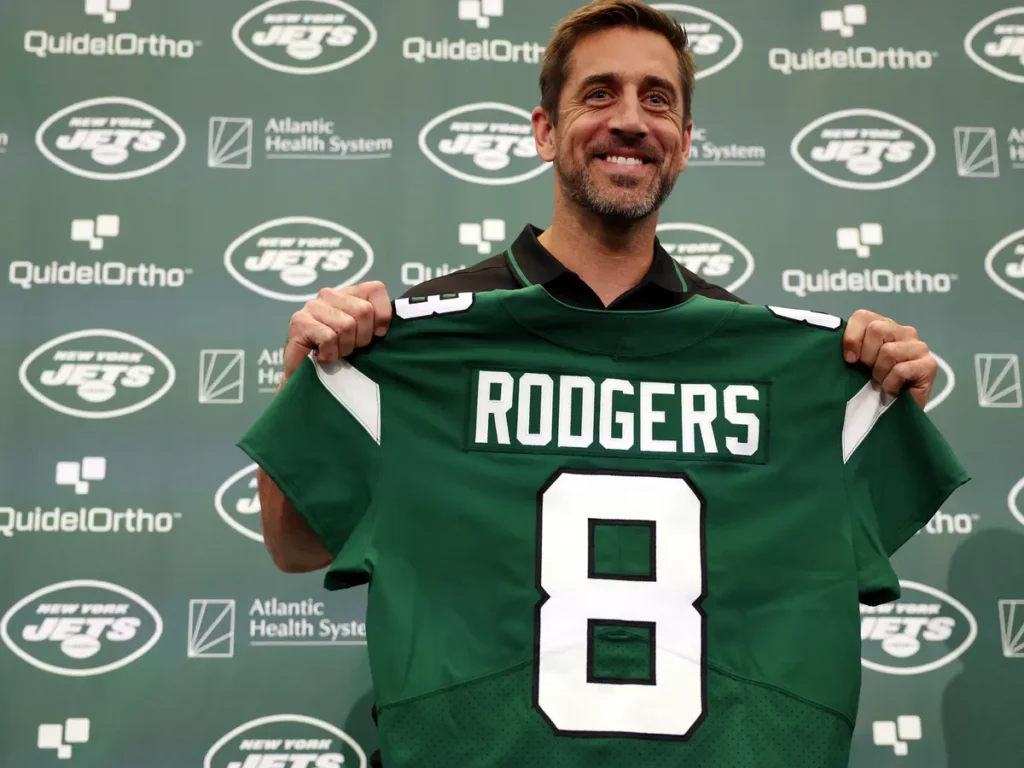 After months and months of speculations and rumors, the New York Jets finally completed the trade for the 39-year-old quarterback Aaron Rodgers just ahead of the 2023 NFL Draft.
Following the trade, Rodgers enjoyed the off-season by touring around New York and hanging out with his new teammates. Rodgers attended an NBA playoff game, an NHL playoff game, and even a Taylor Swift concert in MetLife Stadium since the trade. He is truly enjoying his new home on the East Coast.
Nevertheless, the 10-time Pro Bowl quarterback has already begun training with his new teammates. He will look to lead the young group of the NY Jets to a playoff appearance. The young core of the Jets includes the 2022 OROY Garrett Wilson and the 2022 DROY Sauce Gardner. Both played a big role in the Jets acquiring Rodgers.
The Jets currently have the longest playoff drought in all 4 Major Sporting leagues in the United States as they haven't made the NFL playoffs since 2010. Rodgers and company would be focused on breaking that streak in the upcoming season.
Do follow us on: Facebook | Instagram | Twitter
In case you missed it!