There is a prominent quote: when God closes one door, he tends to open up many more. That appears to be the exact scenario in Tom Brady's life at this moment. The legendary quarterback has had one of the worst years to date in 2022. From coming back out of retirement to a disappointing Tampa Bay Buccaneers squad to going through a rather messy divorce, and losing money following the FTX debacle, he's had a rough stretch.
However, now that most of those issues appear to have been sorted out, the light at the end of the tunnel appears to be glowing. The Tampa Bay Buccaneers quarterback is back to being a bachelor and, given his credentials and achievements, he has the option of having his pick from the most gorgeous women out there.
His ex-wife, Gisele Bündchen, was a Playboy playmate, one of the finest women we've seen from Brazil, and a classy woman all-over. However, since that particular chapter is over in Tom Brady's life, the next chapter into which the QB is transitioning appears to be filled with women who are as gorgeous, if not more than Gisele.
At 45 years of age, Tom is looking his best. He has aged like fine wine. Credit his work ethic or cosmetic surgery. It does not matter how he got here but being a seven-time Super Bowl champion and the greatest NFL quarterback to ever play comes with its own share of perks. You do not chase women in his position; they chase you.
Also Read: Ohio State Football fans shout "We want Urban Meyer" after back-to-back losses under HC Ryan Day
At this rate, Tom Brady could end up having his own edition of The Bachelor: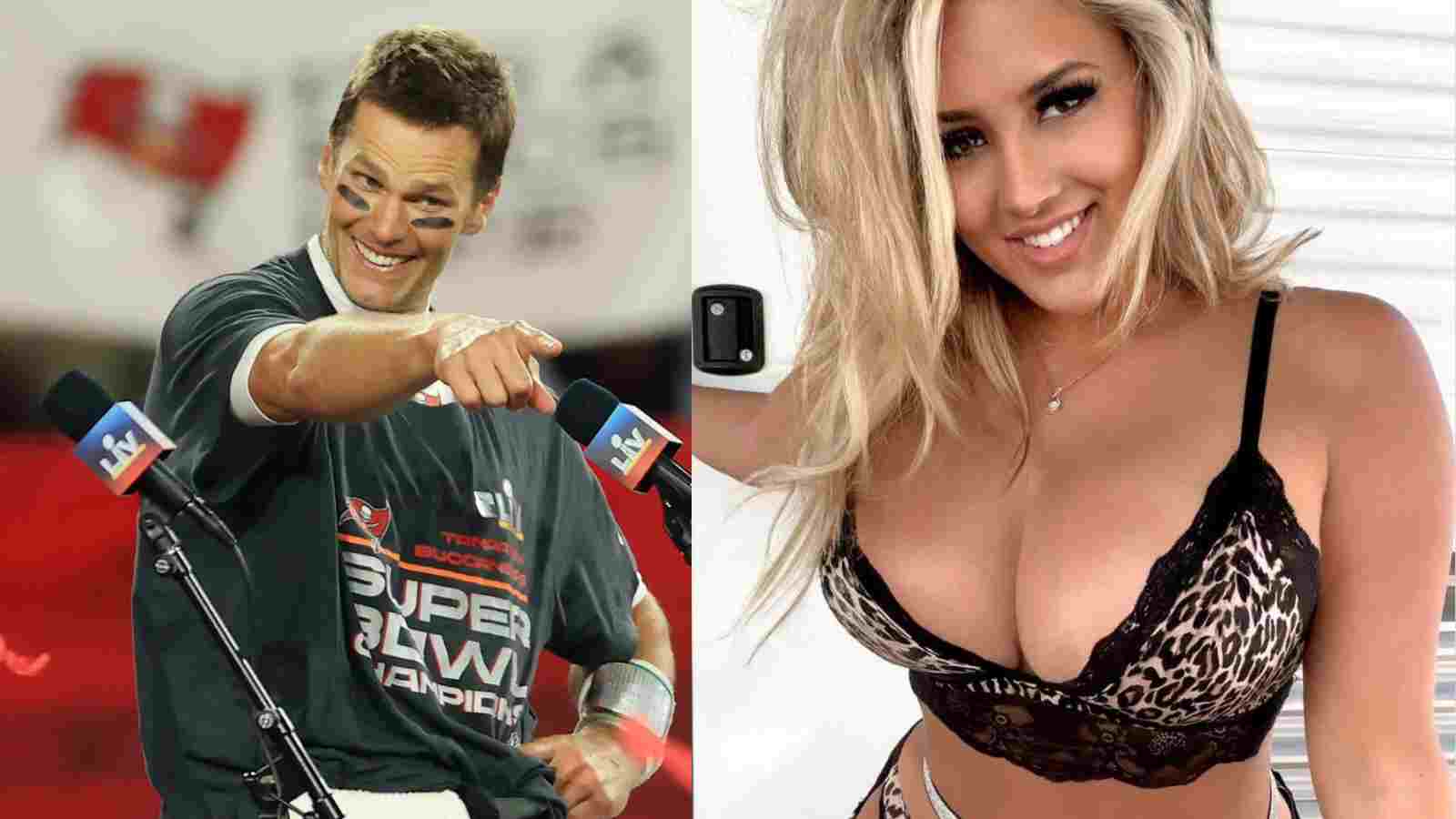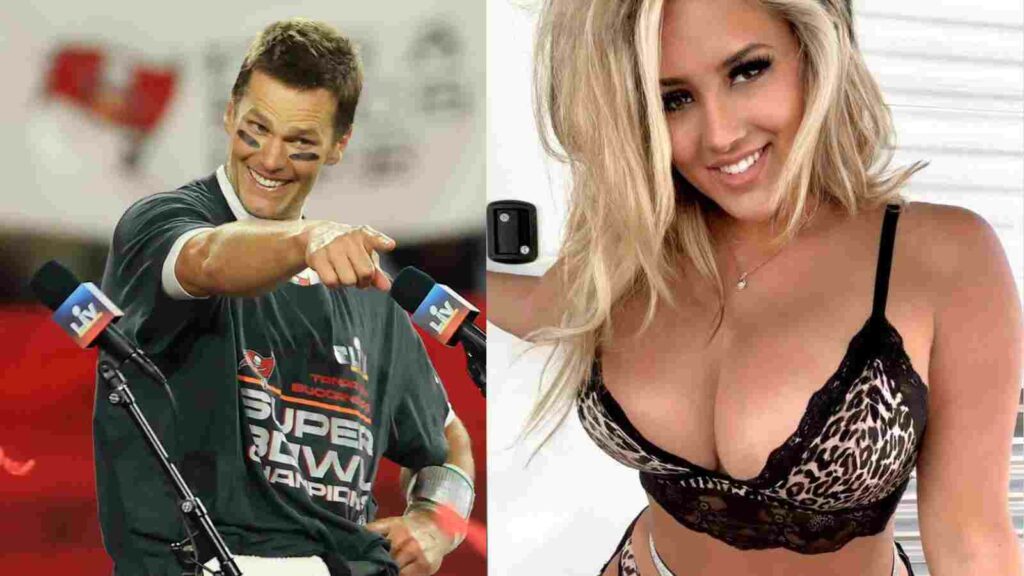 Some of the hottest women have already made their intent to pursue Tom Brady clear. This list has us feeling like the quarterback is in a real-life simulation of The Bachelor as he gets to give out the ultimate rose to one of these women.
Sara Blake, the stunning Playboy model, has not shied away from publicizing her intention to woo Tom Brady. "I would have to essentially ask my husband for a hall pass. I'd be like, 'Hey, what's up, good looking? I love your chiseled jawline and you have such a cannon." That would be the model's opening line to the quarterback and, in all fairness, which of us is not a fan of Brady's cannon? We are referring to his arm, of course.
While Sara Blake is currently married, if Tom Brady were to come in front of her, that ring would probably slide right off her finger. "You know, you're the greatest quarterback of all time…and screw Gisele.' That's what I would probably say." Blake concludes. Not really sure about how Brady would feel going out with a married woman and bashing the mother of his kids on the first meet. Don't know about that one either Sara, but hey, if it works, then why not go for it?
Sara Blake does love sports, which is something a man loves in a woman. Blonde, busty, and knowledgeable about football? Don't know about Tom Brady, but you got my heart, Sara. Her sports podcast, "Tip Drill with Sara Blake" is one of the top sports podcasts admired by her followers. The reason Brady makes her go weak in the knees is because of his commitment to fitness and his strict diet.
"Somebody that is dedicated to their craft and their profession who wants to be the best and has that drive, that's extremely attractive. Those are things that women look at." Take note, men, this is how you attract the woman of your dreams. Tom Brady is definitely a laser-focused individual, and it comes as no surprise that many find that to be an attractive trait.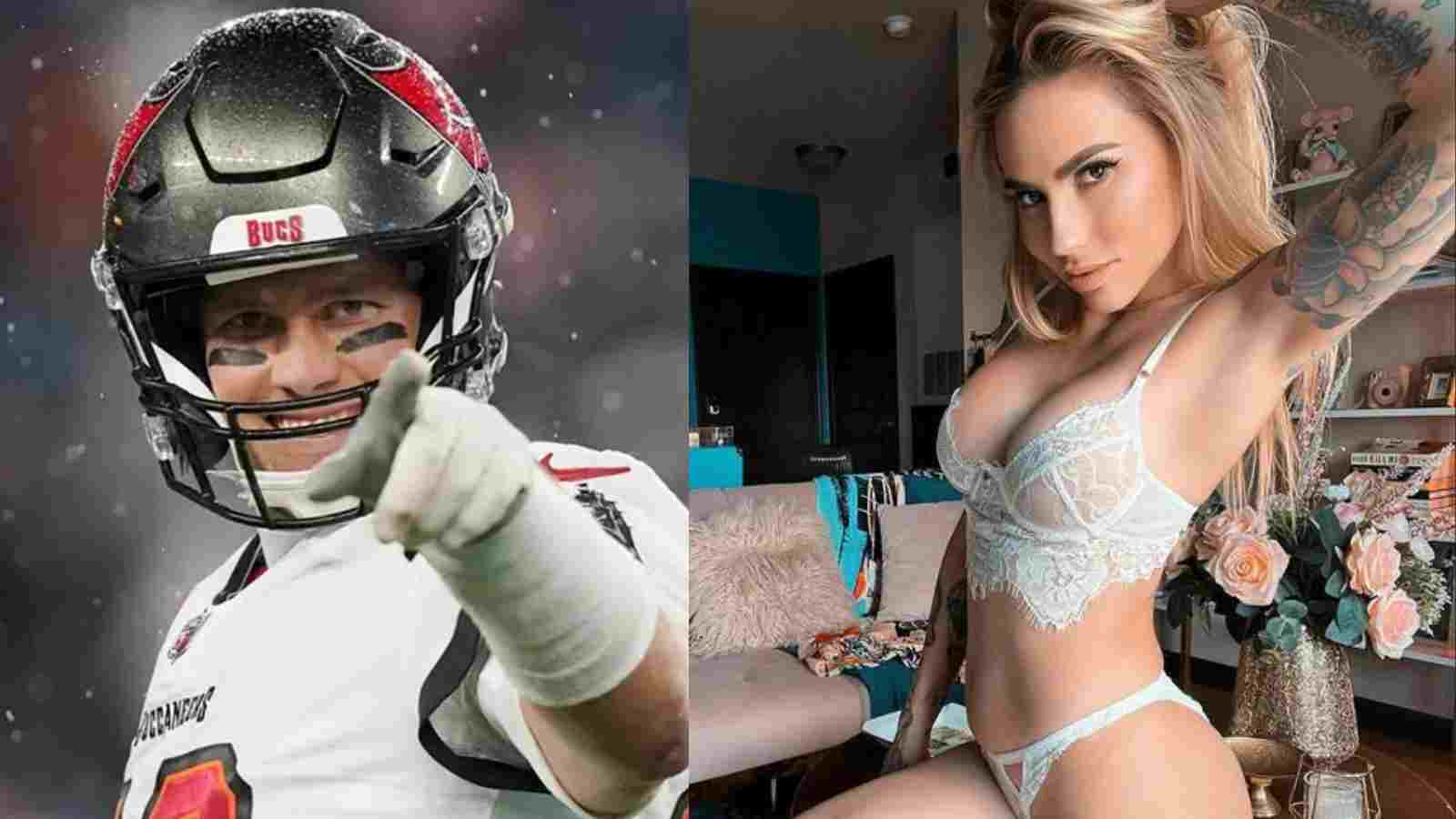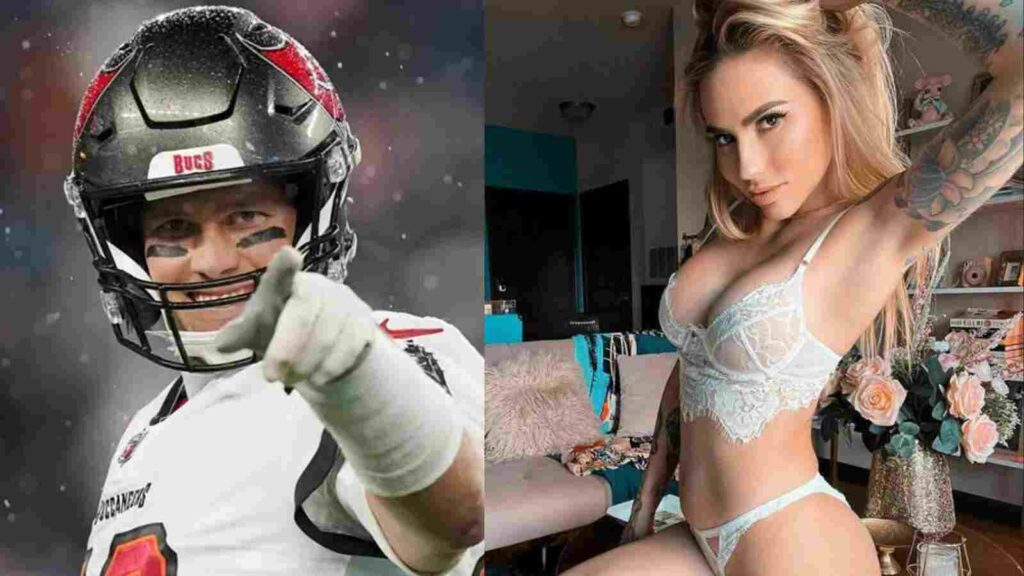 Next in line is Mayara Lopes, a bombshell model who admitted that she would make a play for the QB as well. Brady is into Brazilian supermodels and what better way to move on from a Brazilian supermodel than meeting another one? Lopes called the quarterback "very handsome and mysterious," she is not much of a football fan, but she definitely is a Brady fan.
Here's how she would shoot her shot at the quarterback. "I wouldn't necessarily approach him directly, but I would make eye contact and try to get his attention. You know, if I think he gave me attention, then maybe I'd make a move." Smart call Mayara. Test the waters first and only if there are sparks there, go for it.
Lopes is a São Paulo native who resides in Orlando. While she does not have an exclusive plan to woo Brady, she does recall him playing for the New England Patriots with her ex-husband. Lopes would be open to knowing more about the quarterback as a person and getting to know him on a better level. "If I had the opportunity, absolutely." She says.
Kendra Middleton, a 26-year college sports reporter for the New England Sports Network and host of a podcast, grew up as a fan of the Jacksonville Jaguars. She grew up in Florida but has always considered the quarterback to be her football-related 'crush.'
"Obviously, he's very physically attractive, but his work ethic is awesome. I love it. He's so dedicated to his craft that he doesn't even eat tomatoes, you what I mean?" Tom's dedication to his craft has been his biggest trait that attracts a lot of women. Brady, however, appears to be more inclined toward females in positions of power.
Gisele was not just a supermodel but an entrepreneur who was successful and had a net worth that exceeded the quarterback's. Would he go for a Kardashian? Probably not, but who knows? Middleton appears to be extremely understanding of the quarterback's situation.
"Tom's entire identity for a couple of decades now has been football. I'm sure (divorce) is scary for someone who doesn't have experience being around their kids all the time. Maybe this is what Tom needs to build those relationships. His future is family." Tom is at a stage in life where family is more important to him than anything else.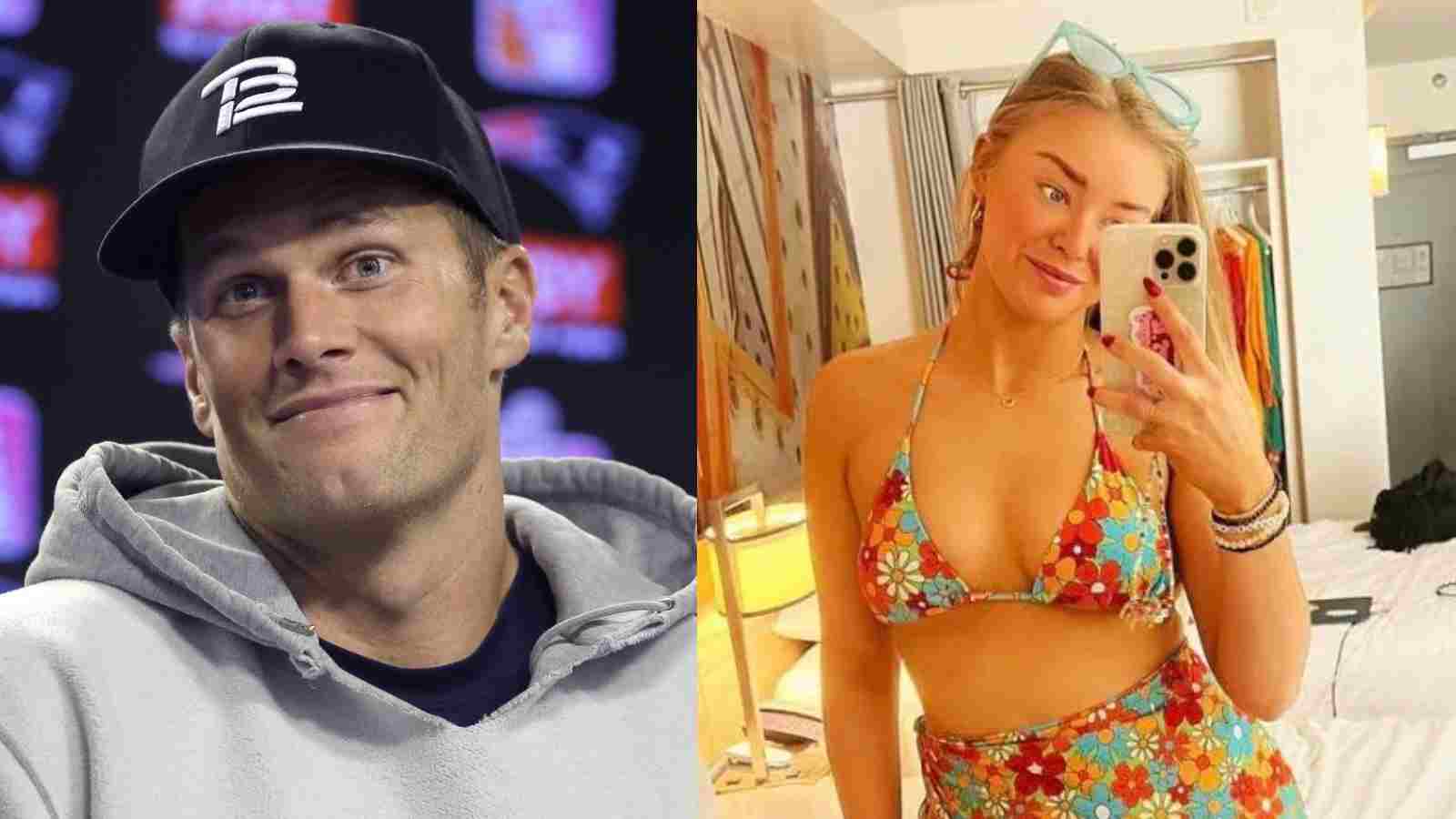 Bobbi Stark, a 28-year-old science researcher in Phoenix, is yet another fan of Tom Brady. Her love for the quarterback stemmed from an ESPN documentary that covered his 10 Super Bowl appearances. "His love for football and his will to never give up" are the qualities she admires the most. "He's a little different from other QBs, in the way he's kind of holistic. It's just fascinating."
By this point, it is clear that Brady is the real deal. Looks, wealth, accomplishments, you name it and he has it. Any girl who is single would want to shoot their shot at Brady. However, despite his greatness, there are some women who have been turned off by the quarterback's recent antics.
The QB was embroiled in the FTX controversy; he backed the crypto-exchange and, following its downfall, was subject to a lot of criticism. His decision to unretire after just 40 days also had a rather negative impact on the minds of women. "Tom became less attractive to me when he came out of retirement so quickly," a married woman from California who is also the mother of two told the New York Post.
She viewed this move as rather selfish because he put football over family and believes that "It's time to grow up. (He's) 45. Put the ball down." Don't worry Tom, there is plenty of fish in the sea and with your track record, it will not be an issue to get a new woman in your life. For now, the quarterback is enjoying his single life and just playing football.
Do follow us on: Facebook | Instagram | Twitter
Also Read: Deshaun Watson completes his 11-game suspension over sexual assault claims and is expected to start for the Browns against the Texans
Also Read: "Do the best we can," Rams CB Jalen Ramsey has a stern message for Rams teammates after being listed as underdogs against the Chiefs