The New York Jets are going hard in free agency. Apart from aggressively pursuing the Packers QB Aaron Rodgers, the Jets are also loading up on offense by adding some great weapons to their young receiving core. They recently signed the former Packers WR Allen Lazard and now they have added the former Chiefs WR Mecole Hardman to their already stacked roaster.
The Jets agreed to terms on a one-year deal with the former Chiefs WR Hardman which is worth up to 6.5 million dollars on Wednesday per multiple reports. His signing comes on the same day the Jets traded their former 1st round draft pick Elijah Moore to the Cleveland Browns which resulted in the New York-based franchise moving up on the draft boards. The Browns gave up a second-round pick to acquire wide receiver Moore and a 3rd round pick.
Nevertheless, the Jets have an elite receiving core that includes players like Corey Davis and the 2022 Offensive Rookie of the Year Garrett Wilson. And now, adding another speedy wide receiver like Mecole Hardman immediately makes them a better group. Besides, Hardman will be a good replacement for their former speedster receiver Braxton Berrios, who signed with the Dolphins just a few days ago.
The Jets have all the firepower in their offense and has the top 5 defense in the league. So, if they can land the Packers QB Aaron Rodgers in this off-season, he would certainly make the New York Jets a Super Bowl contender in the 2023 season.
Related: Odell Beckham Jr. revises his initial price of $15-20 million after finding out teams are HESITANT in paying such big amounts
Social media reacts to the Jets signing Mecole Hardman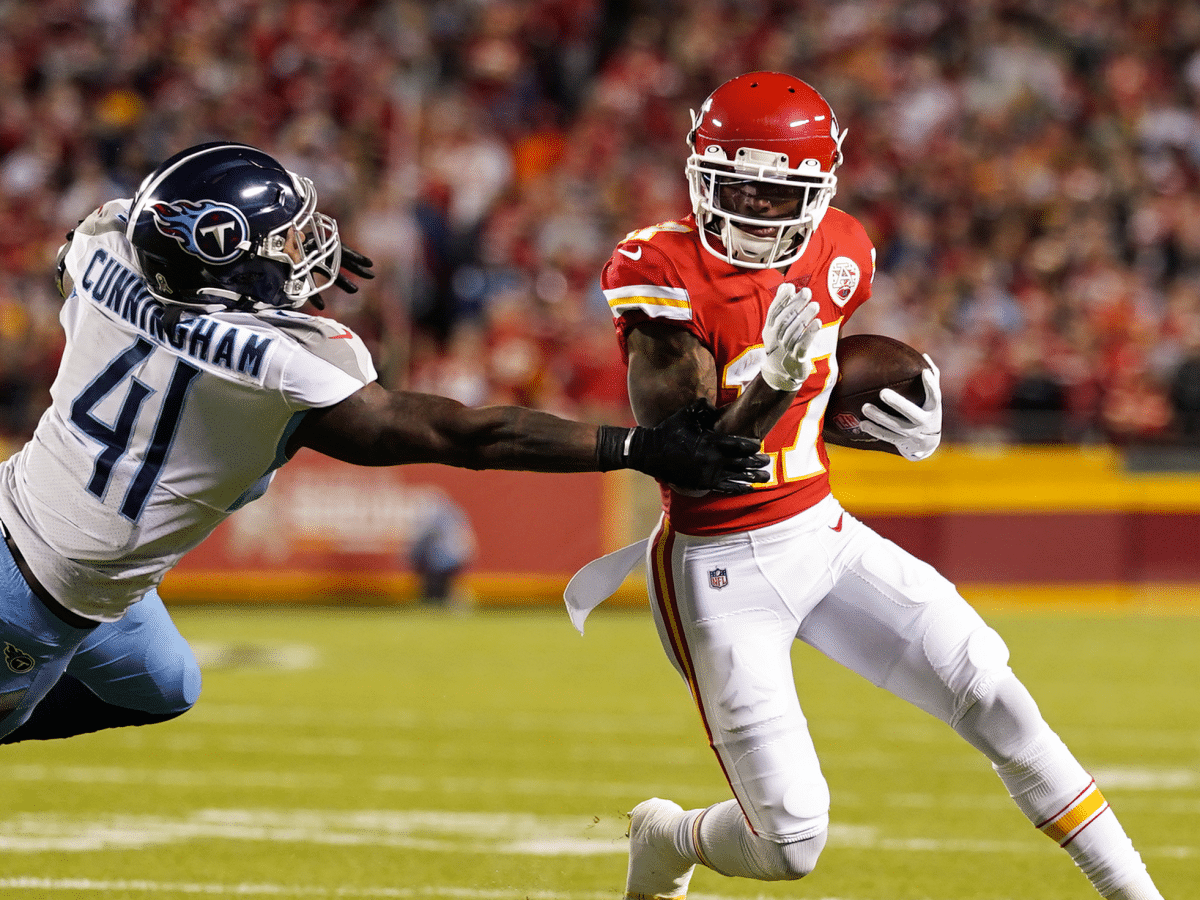 The Jets fans on social media were ecstatic about their franchise signing the Pro Bowl wide receiver Mecole Hardman to an already stacked roaster. Fans believe Hardman's will help the Jets and their potential quarterback Aaron Rodgers.
Mecole Hardman was drafted in the 2nd round of the 2019 NFL Draft. In his four seasons with the Chiefs, he has been to one Pro Bowl and has won 2 Super Bowl rings while catching passes from Patrick Mahomes. Moreover, Hardman caught 151 passes for 2088 yards and 16 touchdowns for the Kansas-based franchise.
Hardman hasn't had a 1000 receiving yards season yet but maybe he will achieve that in the Jets. Nonetheless, he is a good addition to the Jets' young receiving core and will be a vital piece in the offense for the future Hall of Famer Aaron Rodgers or whatever QB that will lead the New York-based franchise in the 2023 season.
Do follow us on: Facebook | Instagram | Twitter
Related : Alabama HC Nick Saban takes a snarky jibe at basketball compatriot Nate Oats for Brandon Miller decision
Related : Raiders' new QB Jimmy Garoppolo left DUMBSTRUCK by a fan calling him a 'handsome man'