Jimmy Garoppolo was a wanted man throughout the offseason, and the quarterback eventually made his way into the Las Vegas Raiders. He ended his five year association with the San Francisco 49ers after a largely successful spell with them, in which he led them to a Super Bowl appearance in 2020.
After the franchise decided to get rid of Derek Carr, Jimmy Garoppolo became the leading candidate for the starting quarterback role and he signed a three year deal with the Raiders. The 31-year-old is reportedly going to earn a whopping $72 million from his contract, and is one of the biggest deals signed so far this offseason.
A high profile quarterback signing for any franchise is an exciting time, and that definitely seems to be the case for the Raiders fans currently. They can't get enough of their star quarterback signing and showered in great praise for the two-time Super Bowl winner, during his presentation at the Allegiant Stadium on Tuesday.
Read Further: 'Jail time confirmed?' Washington Commanders Owner Dan Snyder in hot water again as new investigation reveals multi-million dollar loan fraud and shady expenses
Jimmy Garoppolo has already received a few luscious offers during his brief time with the Raiders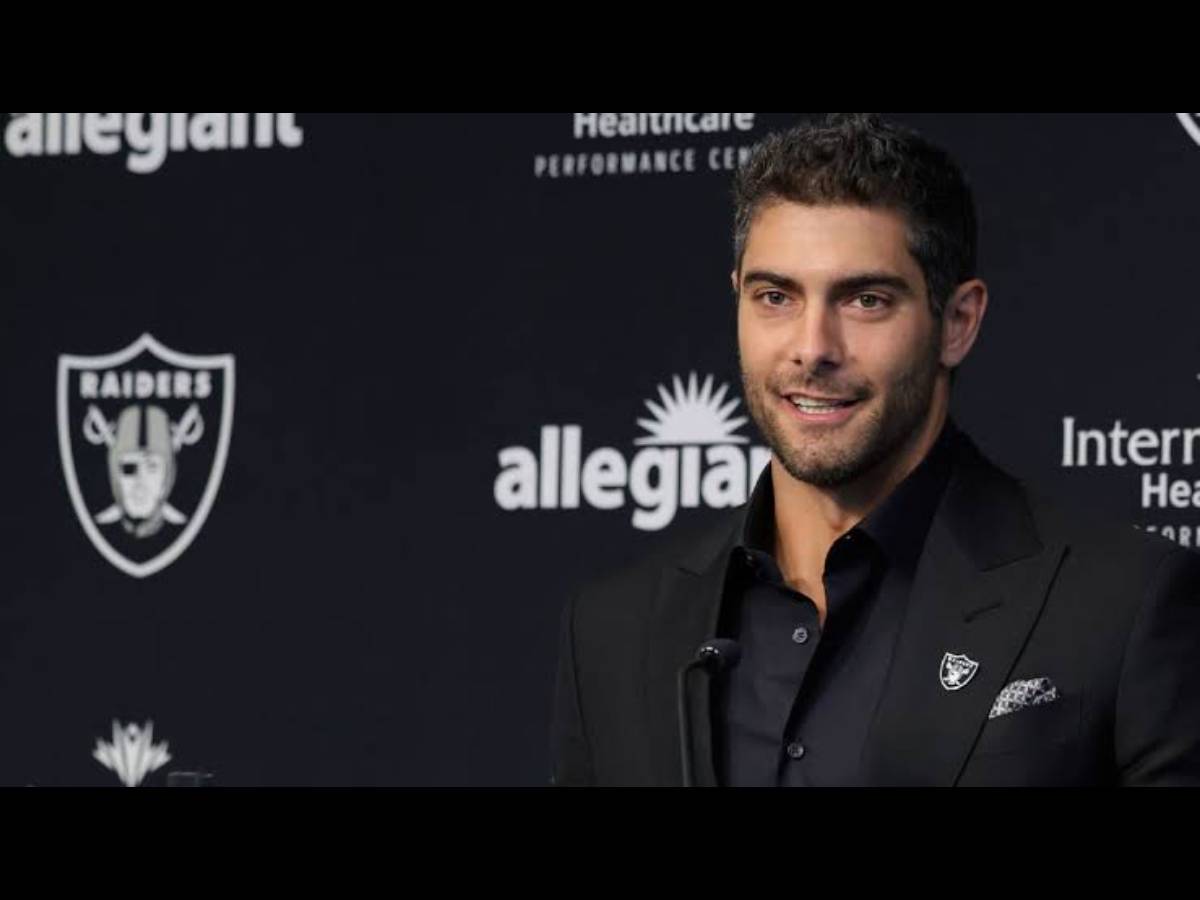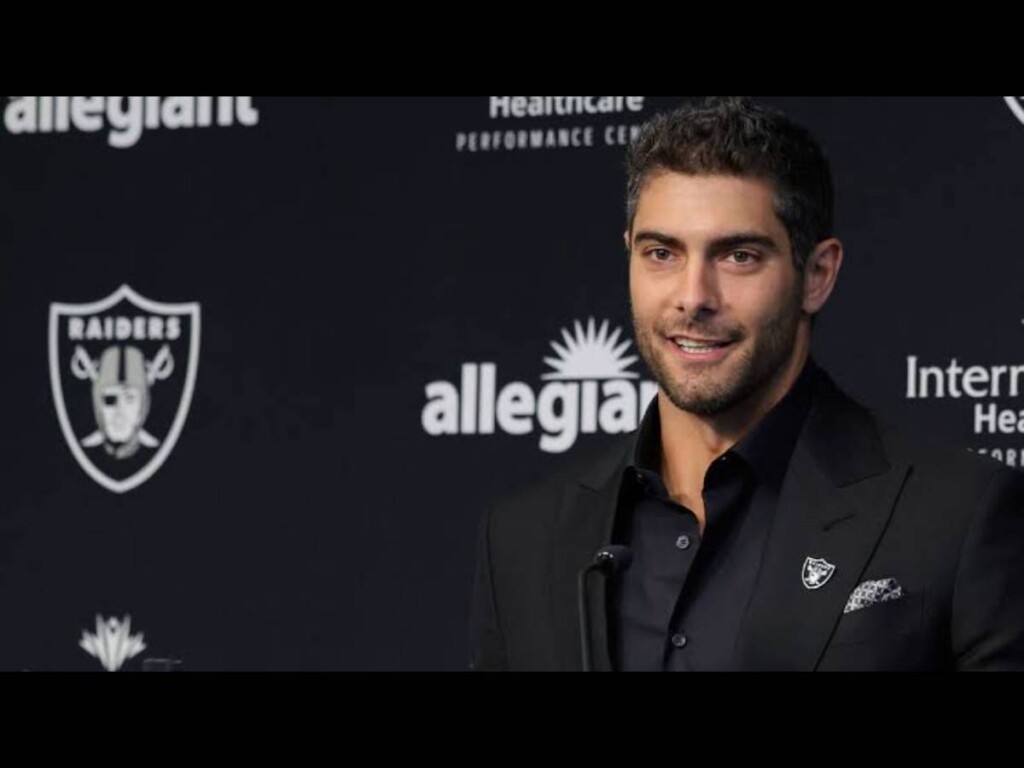 One of the things, which also caught the eyes and ears of Jimmy Garoppolo was a certain praise from a Raiders fan. The particular fan in question was bowled over by his physical appearance in itself and wanted to buy the Raiders jersey only for him. The video showed Garoppolo turning away from the camera shyly, as he felt he couldn't possibly respond to such high praise.
"I'm gonna buy a No. 10 jersey, man," a fan yelled toward Garoppolo. "XXL man. XXL just for you. You're a handsome guy, man."
"I don't know what to say to that," Jimmy Garoppolo said turning towards the camera. The 31-year-old has a great reputation in the NFL, and is one of the best in the business when in full swing. Apart from his football playing skills, what works in his favor is his physical appearance, and that is evident from the amount of attention he gets from fans.
This wasn't the first time, Garoppolo earned interest from fans for his appearance, with a Nevada brothel already making him an extravagant offer after his move to the Las Vegas Raiders last week.
"I almost fainted when I heard Jimmy signed with the Raiders," Caitlin Bell, who is a woman working at the brothel told TMZ Sports. "He deserves free sex just for joining our team. But he gets free sex for life from us just because he's such a legit babe!"
Do follow us on: Facebook | Instagram | Twitter
Read Further: "Try again and do better," Gisele Bündchen appears to send hidden message for ex-husband Tom Brady through CRYPTIC Instagram post
Read Further: "I'm a complete tight end, baby!" Rob Gronkowski gives a witty reply to the ongoing GOAT TE debate between him and Travis Kelce