The controversies keep on coming from the college football arena, after University of Alabama freshman cornerback Tony Mitchell was arrested by the cops, trying to flee with marijuana and cash. He was nabbed by the sheriff with a total of $7,000 in cash and 226 grams of marijuana, and hit speeds of about 141 miles per hour during a car chase sequence.
After his arrest, Alabama head coach Nick Saban made it absolutely clear that Tony Mitchell was suspended from all team activities, effective immediately. While the impending suspension was more or less a given fact, the veteran head coach also decided to use the occasion to take a subtle dig into one of his basketball compatriots.
"Everybody's got an opportunity to make choices and decisions; there's no such thing as being in the wrong place at the wrong time," Saban said at a spring practice news conference. "Gotta be responsible for who you're with, who you're around, what you do and who you associate with and the situations you put yourself in. It is what it is but there is cause and effect when you make choices and decisions that put you in bad situations."
Read Further: "Try again and do better," Gisele Bündchen appears to send hidden message for ex-husband Tom Brady through CRYPTIC Instagram post
Nick Saban took a beautifully disguised shot at Nate Oats on the latter's treatment of Brandon Miller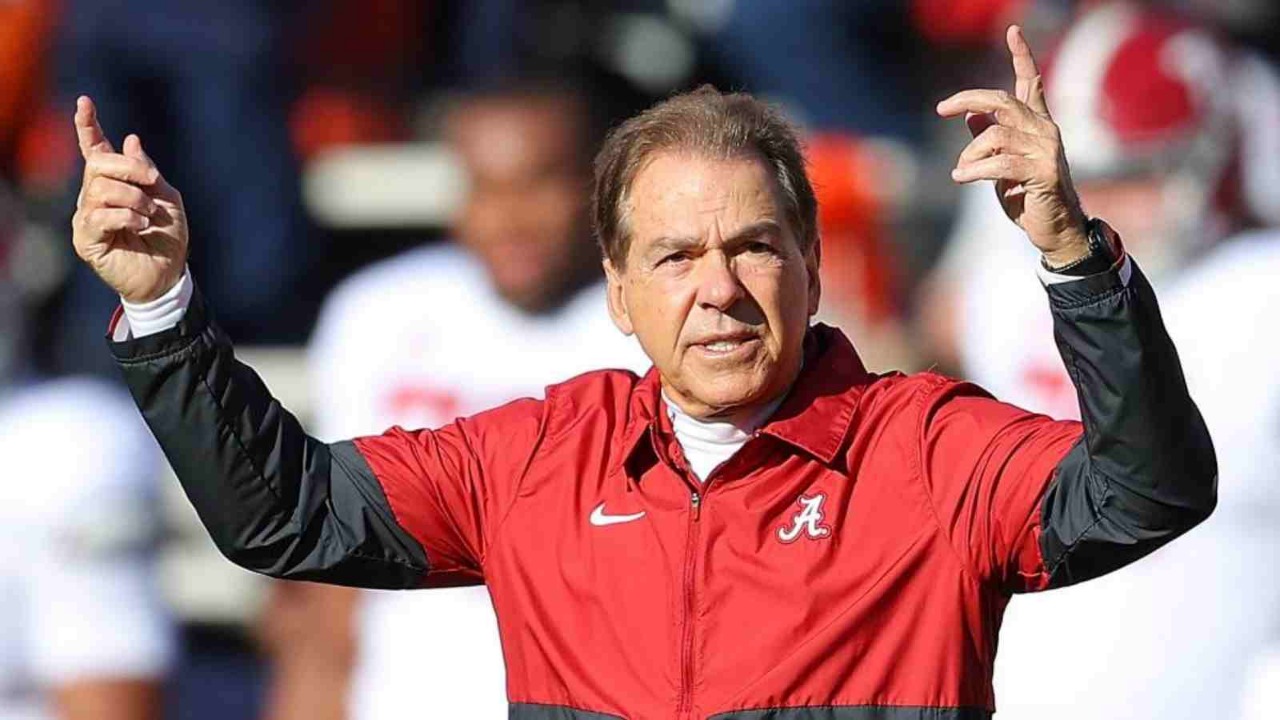 These comments can seem harmless to the naked eye, but in reality Nick Saban tried to send a message to Alabama men's basketball coach Nate Oats, who had a different perspective in dealing with forward Brandon Miller. The 23-year-old Miller apparently carried the gun with which Jamea Harris was fatally shot on the 15th of January, by former Alabama basketball player Darius Miles.
There is a huge group of people, who feel that Brandon Miller doesn't deserve to play for the college team, and should instead be suspended. However, head coach Nate Oats has taken a completely different stance and felt that his star forward was caught at the "wrong spot at the wrong time."
"We know about that," Oats said in response to Miller's alleged involvement. "Can't control everything everybody does outside of practice. Nobody knew that was going to happen. College kids are out. Brandon hasn't been in any type of trouble nor is he in any type of trouble in this case. Wrong spot at the wrong time."
Nick Saban is a shrewd operator, and if he intended to take the jibe at Nate Oats has done it perfectly using the correct words in his justification of Tony Mitchell's suspension. However, now it remains to be seen whether Nate Oats makes a note of this, and decides to change his stance on Brandon Miller.
Do follow us on: Facebook | Instagram | Twitter
Read Further: "I'm a complete tight end, baby!" Rob Gronkowski gives a witty reply to the ongoing GOAT TE debate between him and Travis Kelce
Read Further: 'Jail time confirmed?' Washington Commanders Owner Dan Snyder in hot water again as new investigation reveals multi-million dollar loan fraud and shady expenses