San Francisco 49ers' rookie quarterback Brock Purdy had an exhilarating start to life as an NFL player in the 2022/23 season as he led the franchise to a NFC Championship game. Although Purdy, could not help his side get over the line against the Philadelphia Eagles, his performances became the talk of the town in San Francisco.
Just when it appeared, that Brock Purdy had probably settled the 49ers' conundrum on who would be their starting quarterback for the 23/24 season, he suffered a ULC ligament tear during the NFC Championship game. He couldn't return for the remainder of the game, after he got injured courtesy of the contact from Haason Reddick in the first quarter of the game.
A major injury of this sort, inevitably meant that the quarterback had to undergo a surgery, as was evident from the various reports going around the circuit. The surgery was indeed successful, and the quarterback made his first appearance since that, with a picture that's being circulated on Twitter. Check out a few fan reactions to the post-
Read Further: "Try again and do better," Gisele Bündchen appears to send hidden message for ex-husband Tom Brady through CRYPTIC Instagram post
Brock Purdy was spotted in public for the first time since his surgery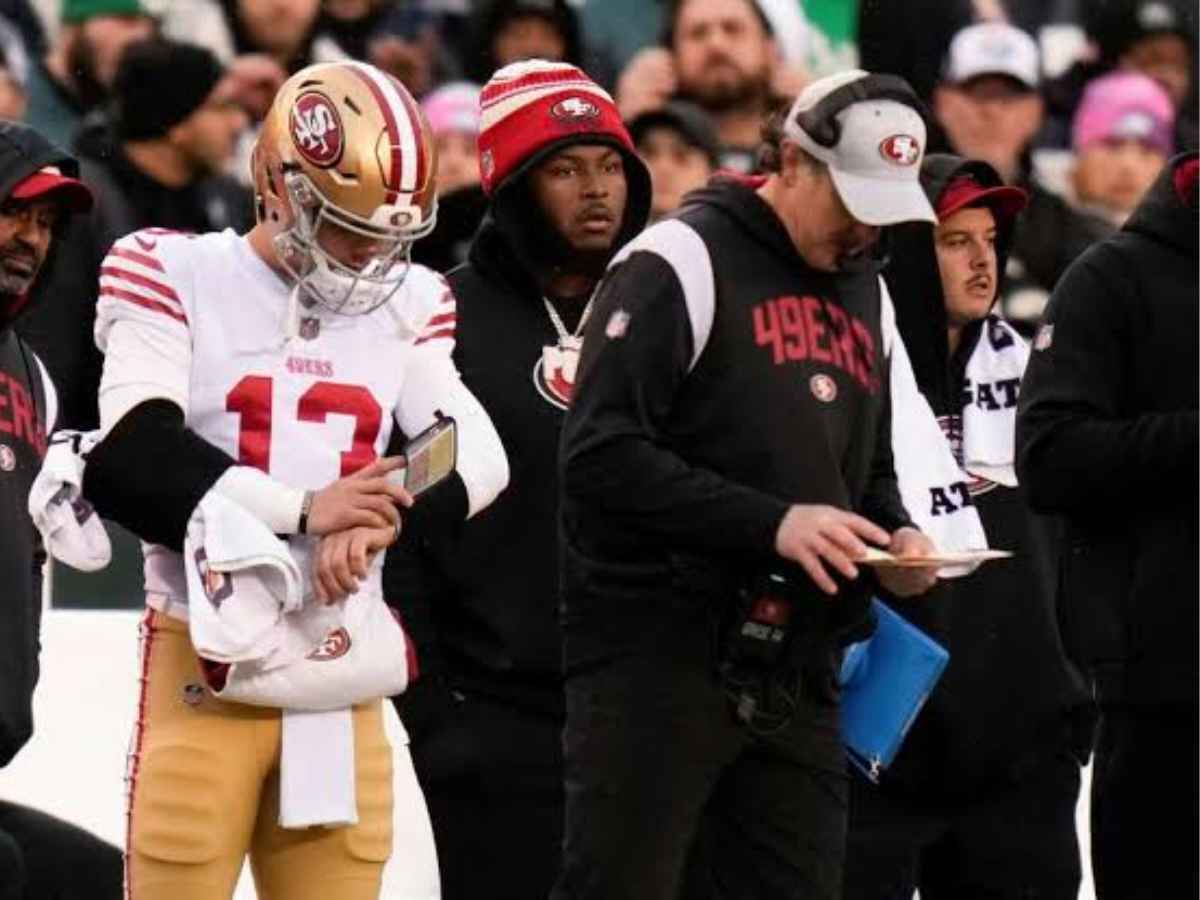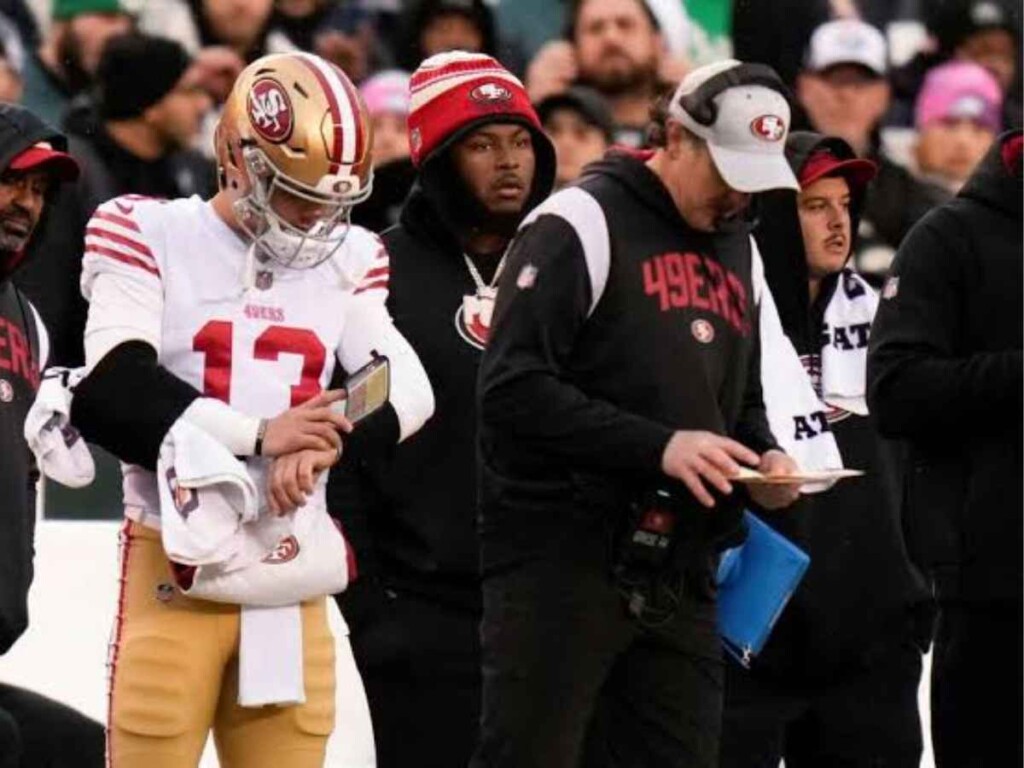 In the picture, Purdy is wearing a cast to support his arm, and that has earned the attention of the fans, who are comparing it to the casts worn by superheroes in famous Hollywood movies. Popularly, known as "Mr. Irrelevant," Purdy might just be a real life super hero, if he's able to make a quick and smooth comeback into the gridiron, especially given his performances last season.
Given Purdy's current situation, it seems very likely that he will miss the 49ers' entire offseason and the workout sessions, as players generally require 6 months to recover from such an arm injury. The worst case scenario would be, that he misses the start of the regular season, a situation the 49ers would be desperate to avoid, after the struggles they had this season with quarterbacks.
The 49ers need a proper starting quarterback for the coming season, after they let go of veteran Jimmy Garoppolo, who was traded to the Las Vegas Raiders. Trey Lance who had started last season at the No.1 position also got injured mid-season and is currently undergoing rehabilitation.
Do follow us on: Facebook | Instagram | Twitter
Read Further: 'Jail time confirmed?' Washington Commanders Owner Dan Snyder in hot water again as new investigation reveals multi-million dollar loan fraud and shady expenses
Read Further: "I'm a complete tight end, baby!" Rob Gronkowski gives a witty reply to the ongoing GOAT TE debate between him and Travis Kelce