Jonah Williams has had a mixed start to his career with the Cincinnati Bengals. The 25-year-old is in the final year of his rookie contract. However, it seems like the Bengals aren't interested in securing his services for the future and instead have signed a much better OT in Orlando Brown.
Brown has cemented himself as one of the best OTs in the league and will be starting a new chapter in his life with the Bengals. The Cincinnati-based team has paid a huge amount for securing the OT, indicating that he is a part of their future.
On the other hand, Williams' starting spot is in complete jeopardy due to this signing and the Bengals OT has decided to request a trade to secure his future. Williams is a young and talented OT. Therefore, there will be many teams eyeing him if the Bengals will let go of him.
Williams was drafted by the Bengals in 2019 and has been a constant figure in their O-line. However, the signing of Brown has endangered his position and the 25-year-old isn't looking for a starting place battle in the team.
Jonah Williams's consistency is his huge asset. The Bengals OT has started around 42 of the possible 50 games since his arrival and has always played decently. However, as the Bengals prepare to challenge for the Super Bowl this year, they believe that the team will need an elite OT covering for Joe Burrow.
Related: Skip Bayless believes Lamar Jackson is digging his own grave by making silly comments about his trade rumors
Jonah Williams massively roasted on Twitter for requesting a trade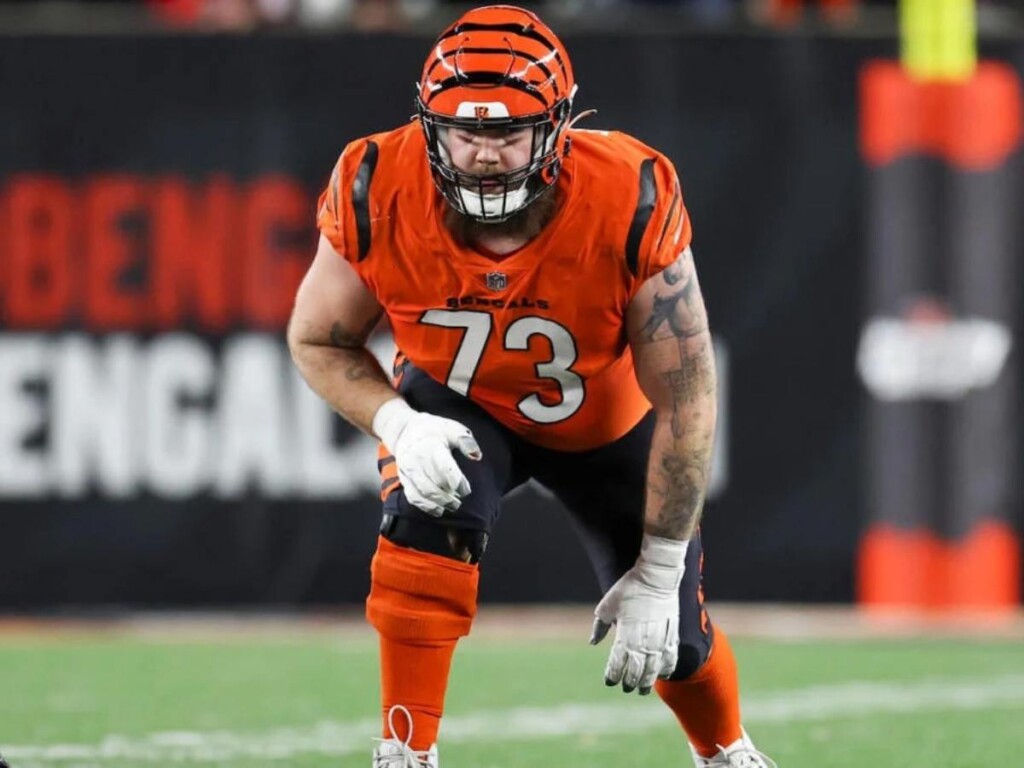 The Bengals are currently one of the strongest teams in the NFL. They also have one of the most talented QBs in Joe Burrow. Therefore, the team is obligated to provide him with the right protection.
Jonah Williams fell a bit short last season in protecting his QB and this has led to the Bengals going in for a more talented QB who can do his job better. Maybe this works well for both the Bengals and Williams who can bid goodbye to each other without any remorse.
Williams is young, therefore it is safe to assume he'll land a good team with an even better contract. However, the same can't be said about football fans who roasted him on Twitter following his trade request.
NFL Twitter started buzzing incessantly after the news went viral and many started to call out the Bengals' OT for not being good at his job. There were also many who called out the Bengals for being a poverty franchise. Take a look at some of the reactions down below.
Jonah Williams is bound to attract interest from many teams like the Bears and the Steelers. However, it's up to the Bengals if they want to trade him or engage the 5th-year option on him.
Do follow us on: Facebook | Instagram | Twitter
Related : "You will be missed" – Cowboys fans turn emotional at the prospect of RB Ezekiel Elliott leaving Dallas after 7 long years
Related : 'OBJ to Jets?' Odell Beckham Jr. reacts to Aaron Rodgers wanting him DESPERATELY on his team as the free agency kicks off