For fans who thought the rivalry between Boston Bruins and Montreal Canadiens has died down, they should get their reality check by watching Thursday's game at TD Garden. Starting from the very first period, sparks went off between Bruins' top two players Brad Marchand and Patrice Bergeron against Canadiens center Rem Pitlick.
Within the starting minutes Pitlick elbow-shot Bergeron in his face who was unaware of the incoming blow. The Bruins captain fell on the ice but it was only within seconds that the Canadiens forward realized who he messed with. Brad Marchand came flying from the corner to smash the 25-year-old on the ice.
It didn't only end with one shot. Marchand kept on punching Remlick until the officials intervened. On the other hand, as the ongoing scrum ensued, mini-battles took place on ice between opposing teams. Marchand not only one shot Remlick, but the Bruins destroyed the Canadiens in a 4-2 win.
Related: Sidney Crosby gets celebrated as Most Complete Player in NHLPA poll while Brad Marchand gets crowned as NHL's pest
Brad Marchand explains reasons for deleting his Twitter account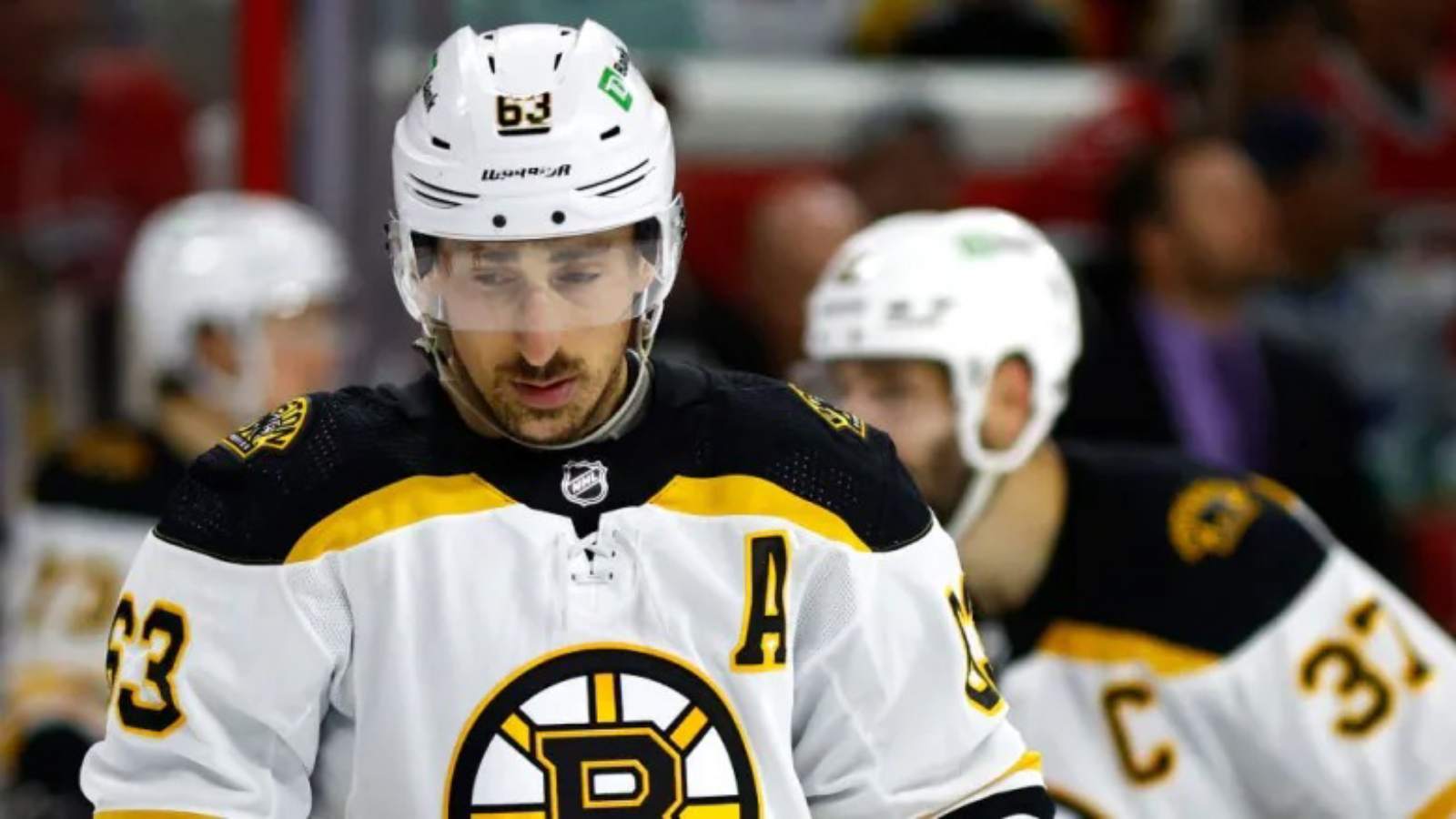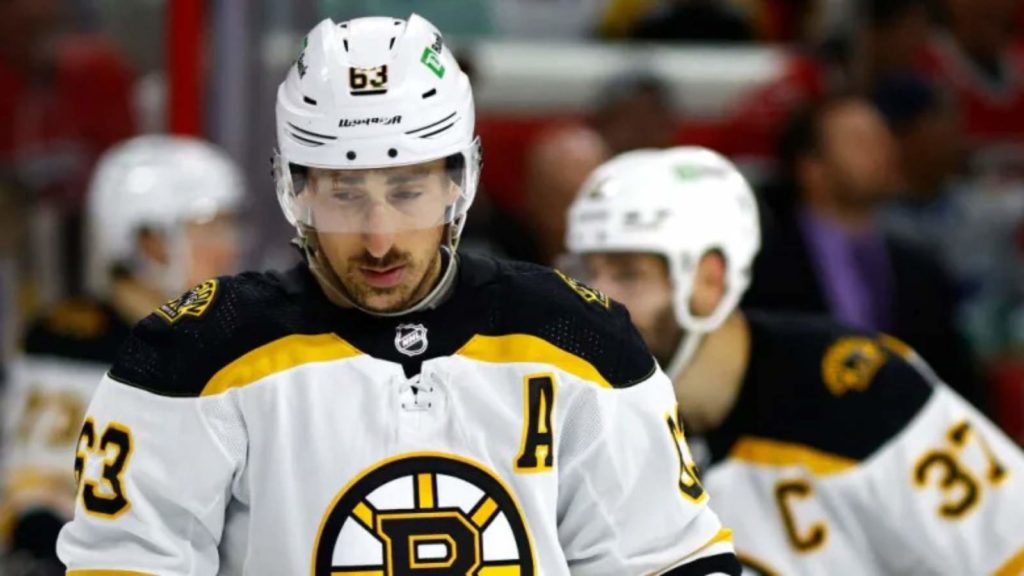 Boston Bruins captain Patrice Bergeron wasn't severely injured considering how he stayed in the game for the rest of the evening. Brad Marchand on the other hand, got a double minor for roughing up Rem Pitlick, as the Canadiens forward was served a minor for interference.
Apart from their bout, another noteworthy scrum took place on ice involving Bruins Mike Hoffman who got crosschecked by Canadiens A.J. Greer. A total of 10 penalties were called before eth first period at TD Garden. Prior to the game, Marchand happily roasted his teammates in an interview, as he took place over Jim Montogomery's role.
He commented regarding Nick Foligno's health who's been out with lower-body injury, "Still old. Still bald". "I don't think that's coming back." Marchand has recently been trending online, not only because of his comments or actions in the game but also because of deleting his social media account from Twitter.
He explained the reasons behind his actions, stating, "Yeah, I'm not paying. I'm not doing it". "You're not getting me. They took my two-step verification, so I said I'm gonna get out now while I can. The last thing I need is someone hacking," he added. "So if anything comes up, it wasn't me."
"I don't care about Twitter that much to pay for it. It's fun to go on and have some fun every now and then, but I'm not paying for it". "So I decided to get rid of it. I'm sure I'll be back on at some point, when I'm bored and want to make fun of someone."
Although he said he'll be back if he's bored, for now, it can be said that the NHL pest has taken a step back from the social world. Just recently in the NHLPA poll, he was voted as the pest that no team would like to play against but would love if on their side.
In case you missed:
Eric and Marc Staal DENIES celebrating Pride Night citing religious beliefs adding to latest controversy in NHL
WATCH – Connor McDavid joins Mario Lemieux hits 60-goal mark in OT during Oilers vs Coyotes game, NHL Twitter reacts