Daniil Medvedev is on fire! He marched into the final of the Miami Open after beating compatriot Karen Khachanov in the semi-final round of the tournament. This is his fifth final in an ATP tournament this season.
After winning the match, Daniil Medvedev was really excited. In the post-match on-court interview he reiterated how happy he is to be part of yet another final. However, when the host asked whether this time he will be able to win, the World No.5 gave a confident reply.
He also invoked Novak Djokovic's example who won 43 matches in a row in the 2010-11 season. The Serbian has the record of longest winning streak by any player to his name.
American sports broadcaster Tennis TV shared an excerpt of this interview on social media.
"I have to believe in myself. I know that I am capable of winning big titles and know that I can play well, I can beat anybody. Sure Carlos is on fire, right now but someone…at one moment, you cannot win 100 matches in a row. You can win maybe 40 or 45, whatever Novak did…but at one moment somebody is going to put water on this fire," he was heard saying in the interview.
It might be Sinner today, might be myself, might be someone else in the next tournament. But you have to belive in yourself. You have to try your best. Play your best tennis. I am gonna enjoy their match and prepare for the winner,"he continued.
Keep Exploring: Jessica Pegula 'uses' Frances Tiafoe to announce her new deal with Stella Artois
Daniil Medvedev will be fancying his chances in the final of Miami Open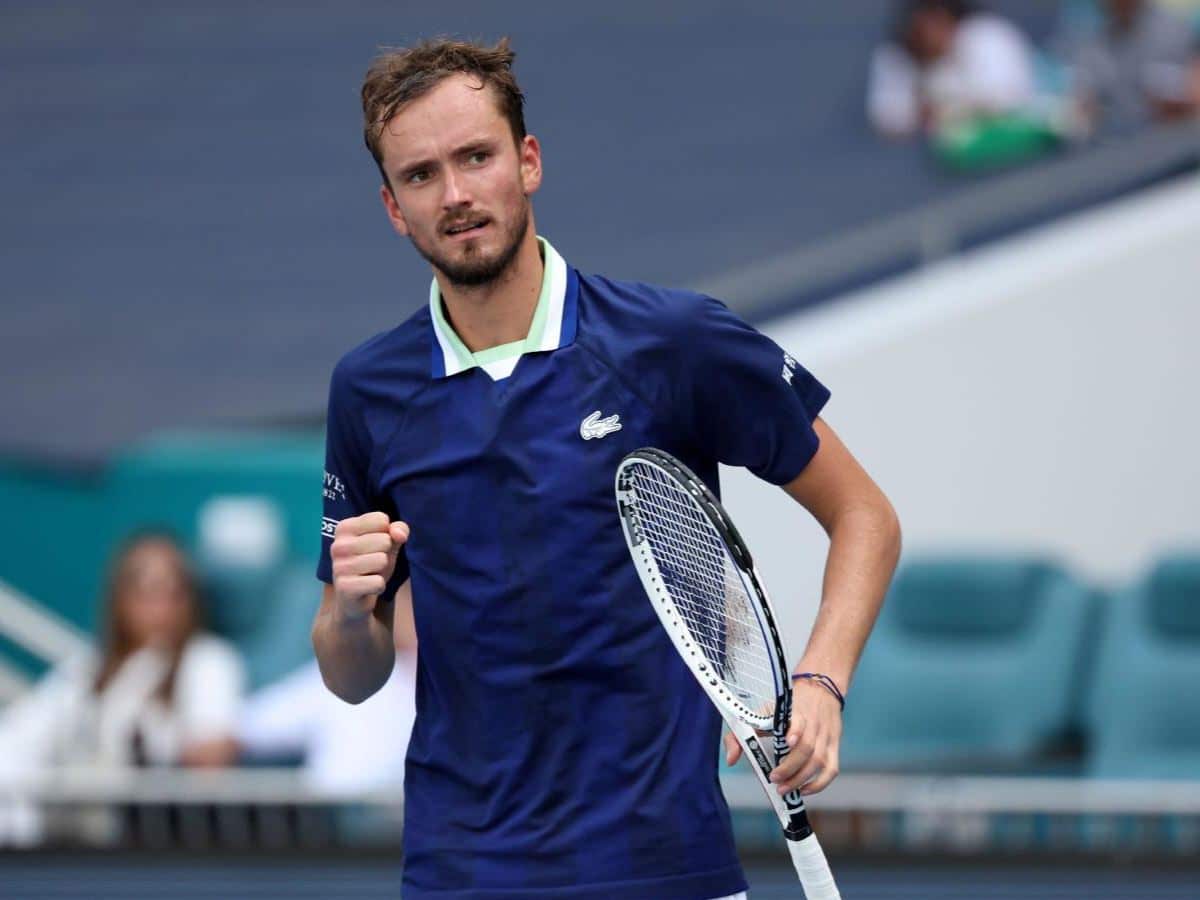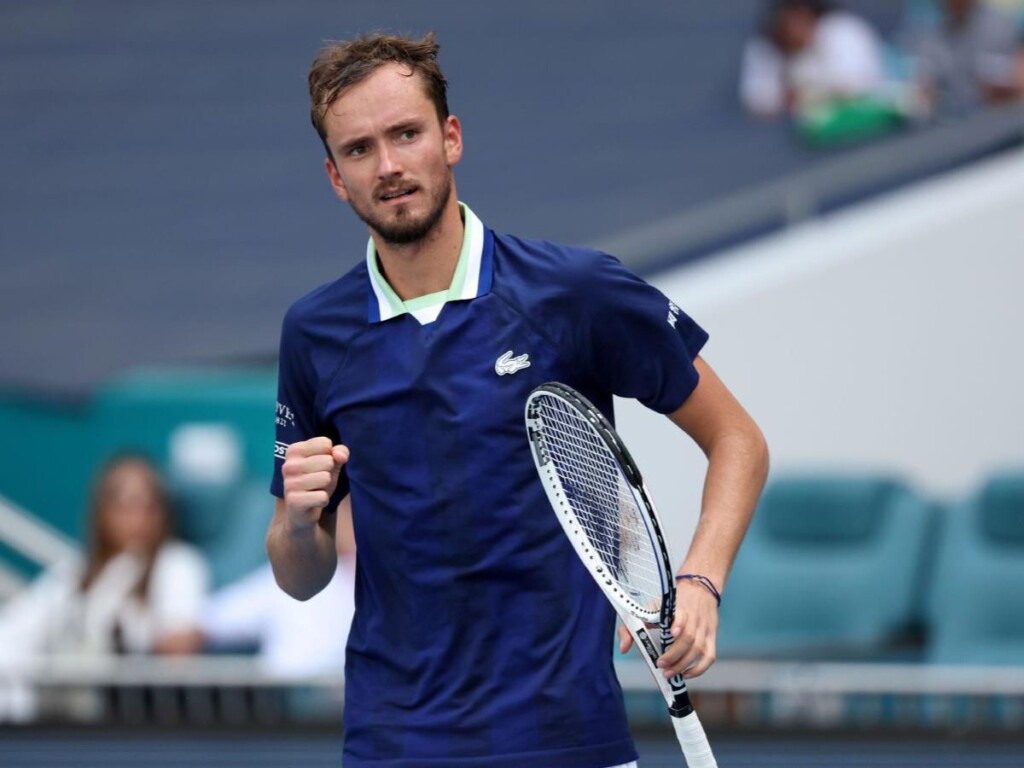 Tennis fans expected for another Daniil Medvedev-Carlos Alcaraz showdown in the final of the Miami Open, but in a classic turn of events Jannik Sinner was able to prevail over the Spaniard in the second semi-final match. The Italian beat him 6-7 (4/7), 6-4, 6-2.
This loss also marked the end to the 10-match winning streak of Carlos Alcaraz, during which he also won the prestigious Indian Wells Open tournament. However, he lost his chance for Sunshine Doubles triumph this year.
Daniil Medvedev lost the final of the Indian Wells Open at the hands of Carlos Alcaraz. The current World No.1 blew his challenge last time they met. However, this time with Jannik Sinner as his opponent in the final of the Miami Open, the Russian would believe that he can win this one.
And, Daniil Medvedev and Jannik Sinner have met five times in their respective careers in the tournaments and the Russian has been able to win each encounter between the two. However, he must also be wary of the Italian's challenge as he reached the final after defeating the current World No.1.
In case you missed it:
Venus Williams closer to comeback as she gives another update on her return
Roger Federer challenged in his own backyard by Nick Kyrgios