Veteran player Dusan Lajovic recently praised World No.1 Carlos Alcaraz on his determination and mindset. The Serb lost to Alcaraz in a two-set match. Lajovic tried to contend with Alcaraz in the second set, however, he was unable to do so. Serbia's Lajovic battled bravely to win the second set and preserve the tie.
Alcaraz, also defending his Miami title, completed his eighth consecutive victory in straight sets. Lajovic lauded the youngster on his unique abilities and point of differentiation from other players. He also commended Alcaraz's ability to thrive under high-pressure situations and compete with vigor.
Lajovic deemed the 19-year-old to be incomparable with the Big Three. Alcaraz has often been subject to comparison. Mostly, he is named the next Rafael Nadal or likened to the older Spaniard. Hence, the Serb stated, "I can't compare him to Roger, Novak, and Rafa, but he has something unique".
The 32-year-old also admired Carlos' incredible shots and adaptability. "He has very good shots, intuition, and a spectacular ball touch," said Lajovic. Despite such claims, Alacarz admittedly struggled a bit at the end of the match. He is aiming to win the Sunshine Double as well as defend his Miami Open title.
Lajovic further lavished the US Open champion with compliments. "…what differentiates him from other tennis players is that he is able to give the best of himself in complicated times. He's enjoying the atmosphere and he's growing, he's much more mature than his age suggests," he continued.
Also read: Carlos Alcaraz sets another record matching Rafael Nadal after his latest win at the Miami Masters
Carlos Alcaraz to face Tommy Paul in Round of 16 in Miami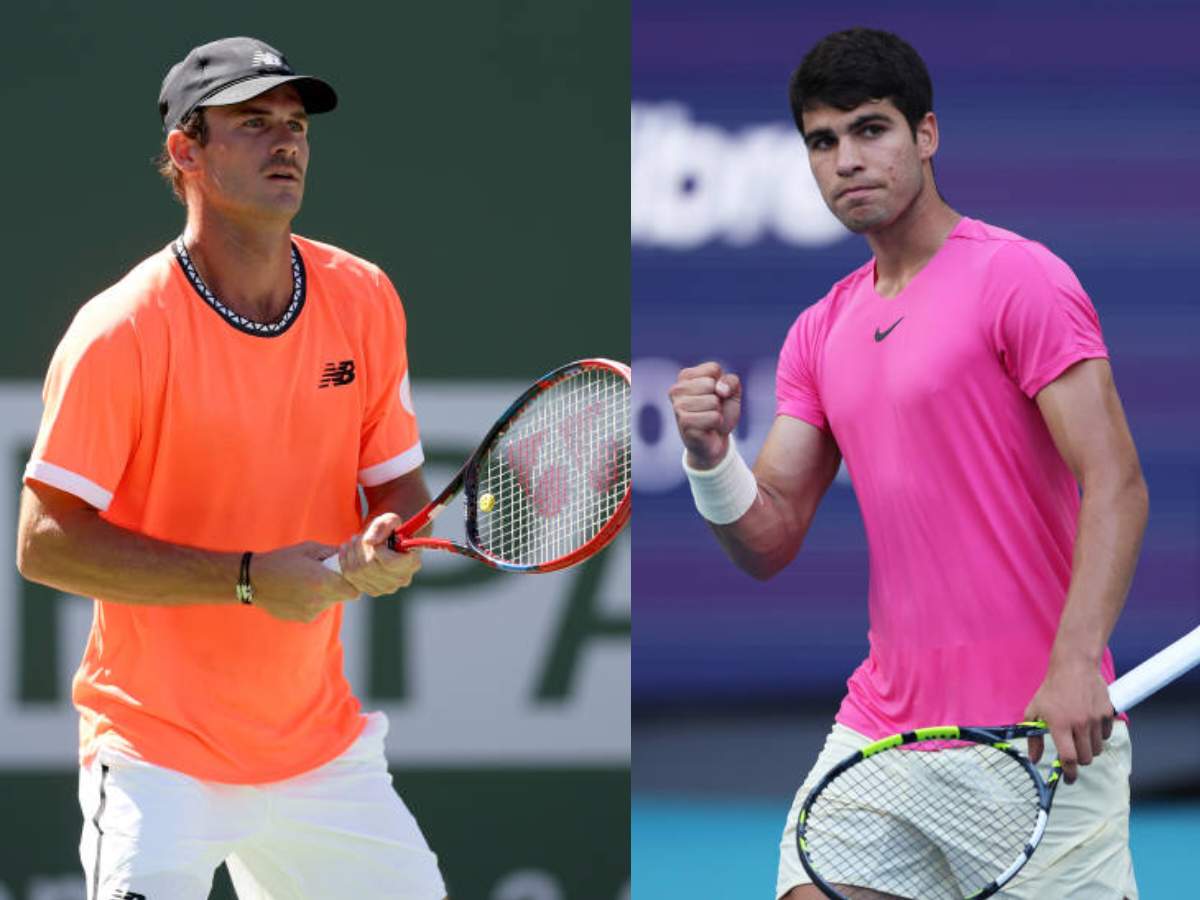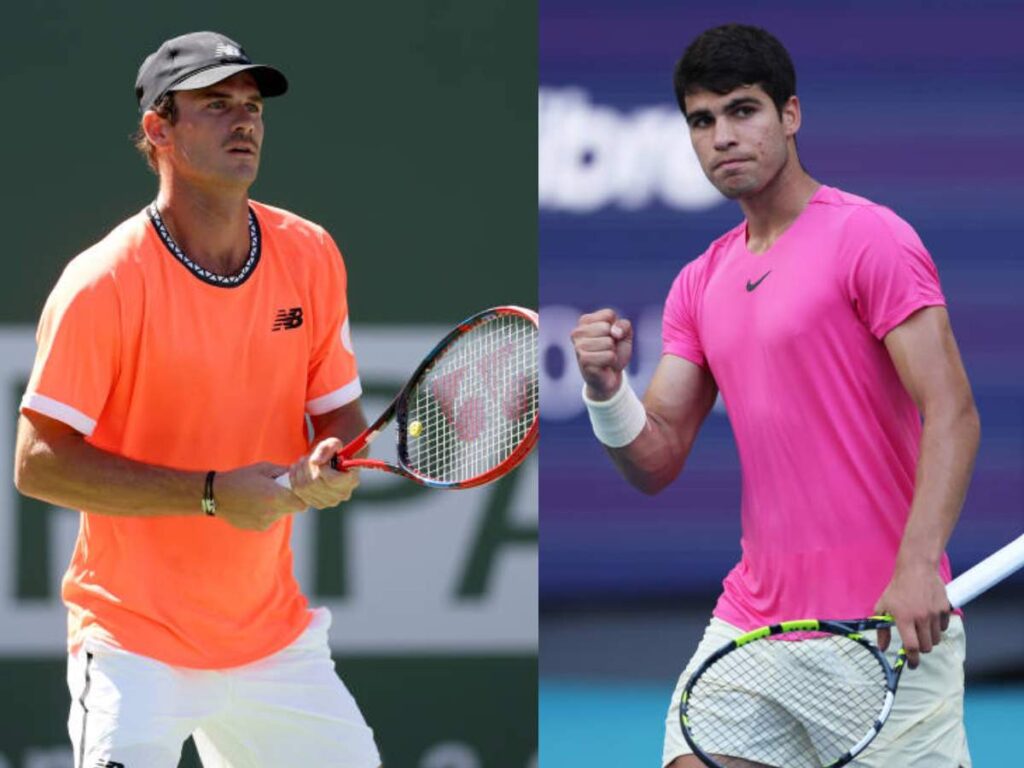 Carlos Alcaraz hopes to defend his Miami championship title this year. After his impressive stint in Indian Wells, Alcaraz wishes to maintain his eight-match streak. The Spaniard will face American Tommy Paul in the fourth round of the tournament. Paul defeated the youngster last year at the Canadian Open.
The match is set to take place on 28th March, Tuesday. Despite the past solitary encounter, Alcaraz is the favorite to move into the quarterfinals. If Alcaraz manages to clinch the Miami Masters as well, he will be the youngest to do so. The tough feat was last achieved by Roger Federer in 2017.
In case you missed it:
Reilly Opelka rips apart Netflix's 'Break Point' as boring and oversimplified!
"What he's doing is unbelievable," Novak Djokovic praised by Bjorn Borg who predicts more Majors for the Serb