Venus and Serena Williams are probably the most iconic sister duo in all sports. Keeping their individual records aside, the two have won 14 major titles in doubles and are undefeated in grand slam finals together. They brought the concept and practice of flat hitting to women's tennis and changed the way in which women's tennis is played and approached. The two gained immense popularity in the early 2000s given their dominance and racial softness.
Throughout their illustrious career, the Williams sisters have been criticized a lot, and many times, it was justified because of their harsh attitude. But at times, tennis legend Martina Navratilova has publicly over-criticized them. Former Arsenal star Ian Wright recently spoke about Martina body-shaming Serena and Venus and defended the Williams sisters regarding the same on his podcast Wright's House.
He said that he was a big Navratilova fan when he was young but listening to her body-shaming Serena and Venus was disappointing. "One of the most disappointing things I heard was listening to (Martina) Navratilova – who I really adored when I was young – listening to how Martina Navratilova lambasting Serena and Venus about their shapes, their bodies, and how they are 'manly'," Wright said on the podcast.
Also Read: Agent Tony Godsick confirms Roger Federer's plans to come back at the Laver Cup amidst rumors of withdrawal
Ian Wright lauds Venus and Serena Williams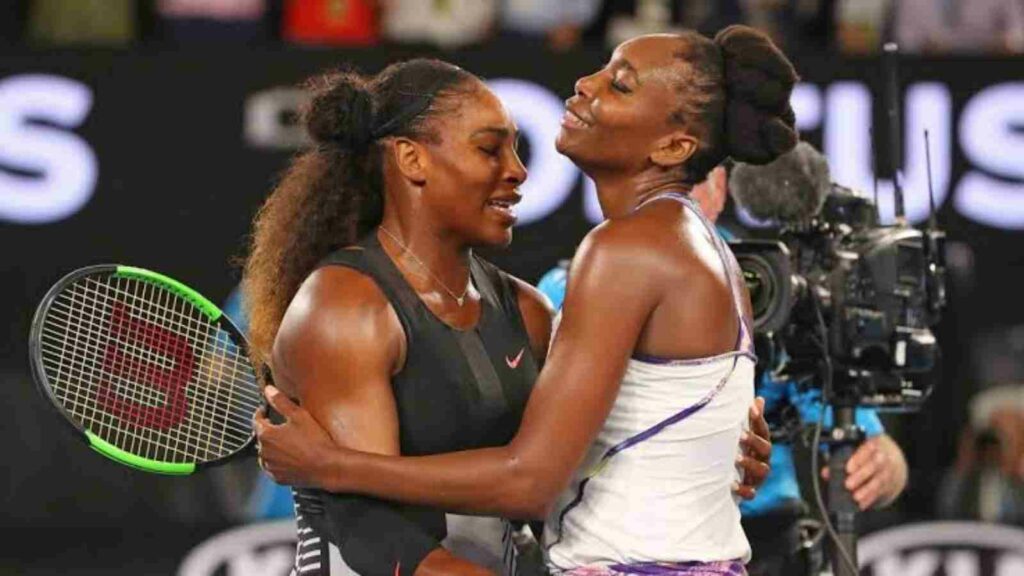 Wright said that it was Venus who burst on the scenes with a very different aura. She had beads in her hair and under her shadow, Serena came onto the court- two young girls playing on the tennis courts in Compton, with drug dealers.
"Venus was the one that blasted through, you can't forget it. Beads in her hair, she blasted through, and then we heard that she's got a sister as well who's coming…They started playing on those tennis courts in Compton, with the drug dealers and everything," he said.
Also Read: The US Open holds a moment of silence in remembrance of the longest-serving monarch, Queen Elizabeth II, after her passing at age 96
Also Read: "He's lightning fast!" Mats Wilander in praise of Frances Tiafoe's all-round game ahead of his semi-final clash at the US Open