Iga Swiatek is the current World No. 1 women's singles player as ranked by the WTA. At just the age of 21, she has already shown the world her quality as a tennis player and has been receiving high praise from both fans and professionals. After having a stellar performance in the Madrid Open, she ended up losing in an intense final against Aryna Sabalenka. 
This loss doesn't have any negative impact on her credibility as a world-class player. Tennis fans were expecting her to win the Sportswoman of the Year award at the Laureus World Sports Awards. The award was presented to Shelly-Ann Fraser-Pryce on May 8, 2023, at the event, which was held in Paris. Iga Swiatek had a great season in 2022, winning eight singles titles, which included two WTA 500 tournaments, four WTA 1000 events, and two Grand Slams: the US Open and French Open.
Jimmy Connors, a former World No. 1 tennis player, had nothing but praise for Iga Swiatek. He said that players know that in order to beat Iga Swiatek, they have to be perfect in every shot they make and emphasized Swiatek's quality by saying, "She's winning matches now before she even walks out there".  Jimmy Connors also added that she has already built a reputation and has that swagger about herself.
Connors added that players are focusing more on defeating Iga Swiatek than winning tournaments, as if she has that bullseye on her back. Iga Swiatek has a 26-6 win-loss record in 2023. She is expected to keep this form up even after her loss at the Madrid Open, and fans have high expectations.
Also Read: Serena Williams husband Alexis Ohanian says spending even a few minutes in a day with your child is 'Good Parenting', Ohanian asks Elon Musk to reveal how he spends time with his kids
Iga Swiatek unhappy with the timings of the Madrid Open tournament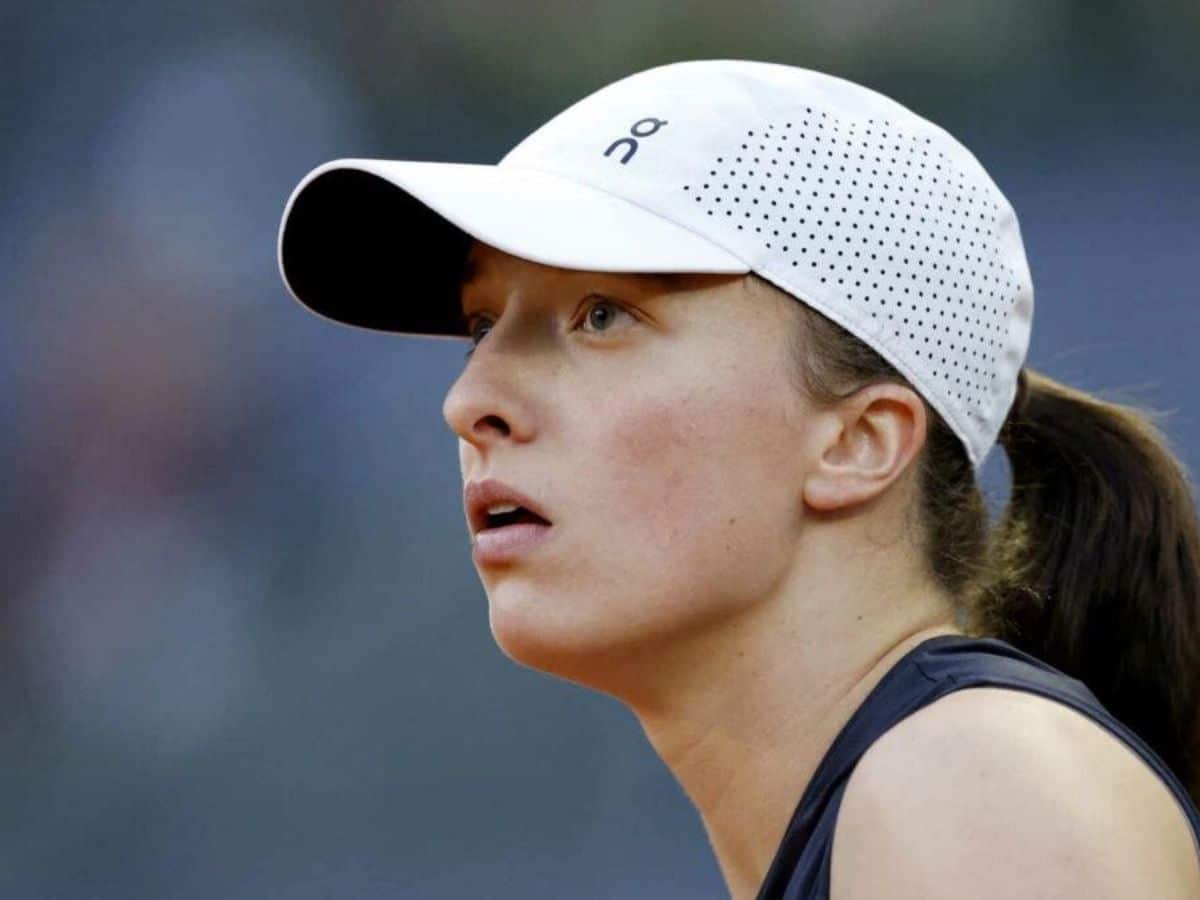 In her post-match speech after the finals against Aryna Sabalenka, Iga Swiatek was quick to express her displeasure with the timing of the tournament. She said that it was not fun to play at 1 a.m. Yet she was still glad about getting the experience and making it to the final.
Aryna Sabalenka was also not pleased by the awkward post-match ceremony. She joked about the ceremony being like this because of the cake incident on her birthday. Fans have been disappointed by the actions of the tournament director, Feliciano Lopez, as he tried to play everything down with just words. He did not even show any signs of being apologetic and kept defending the actions of the tournament organizers.
In case you missed it: