Martina Navratilova has announced that she has conquered breast and throat cancer, and is currently free from the disease. The retired tennis player shared this positive development during an interview with Piers Morgan, where she spoke about the emotional toll of her cancer diagnosis and how she had worried that she might not live to see another Christmas. Navratilova also stated that beating cancer was her most difficult challenge ever.
During her appearance on Piers Morgan's TalkTV show, Martina Navratilova, who is 66 years old, discussed how her cancer diagnosis had caused her to put her plans to adopt a child with her wife Julia Lemigova on hold. She also revealed that she had created a bucket list of things she wanted to do before potentially passing away. While the double diagnosis had initially terrified her, Navratilova shared that she had completed her radiation treatment for breast cancer and was on track to being cancer-free.
Following her cancer diagnosis in early December, she stated: "I'm thinking I will see this Christmas but maybe not the next one." She anticipates completing her final two weeks of radiotherapy, after which she should be cleared of the disease.
Martina Navratilova, a tennis legend who achieved 59 major titles across four decades, revealed earlier this year that she had been diagnosed with cancer. The news prompted an outpouring of support for the athlete.
Also Read: Barbora Krejcikova roasts Daniil Medvedev for his toxic relationship with courts at Indian Wells Masters
Martina Navratilova and Julia Lemigova may not proceed with adoption plans due to Navratilova's cancer battle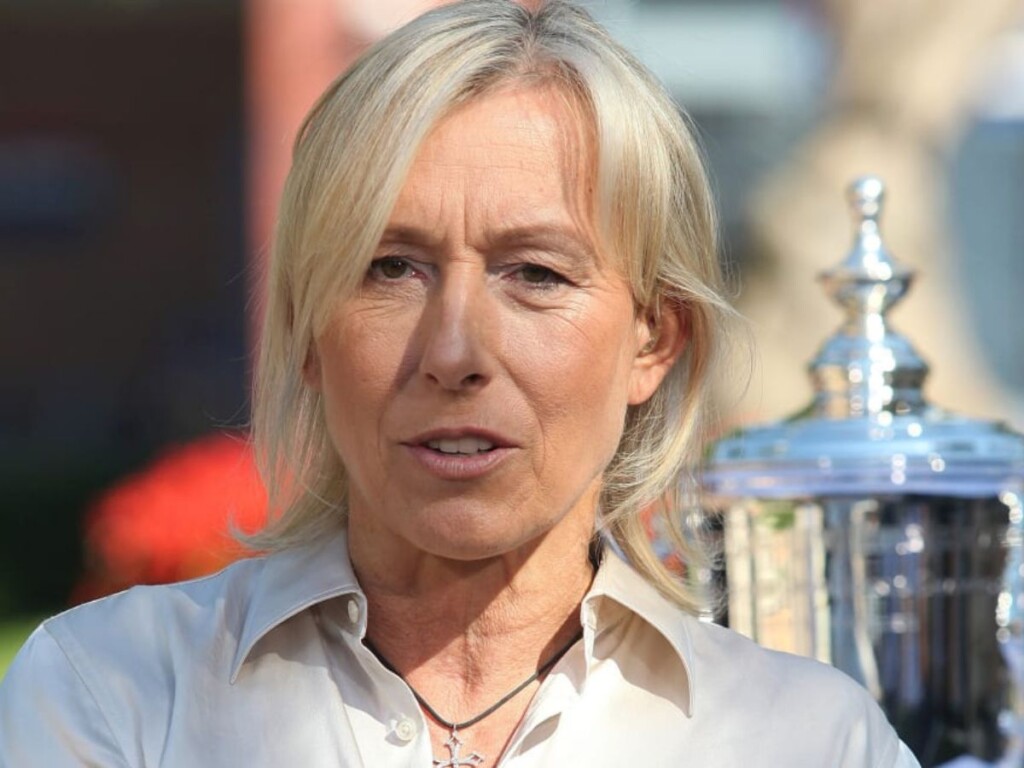 Martina Navratilova, who battled breast and throat cancer recently, and her wife, Julia Lemigova, may not proceed with their plans to adopt a child. Navratilova revealed during an upcoming interview on "Piers Morgan Uncensored" that she no longer wants to pursue adoption.
Stating that the experience has brought into focus the fact that she is no longer young and doesn't want to be an older parent on the playground. The tennis icon, who is 66 years old, indicated that adoption had been a nice thought but that her cancer battle had made her rethink the idea.
"Forget that part, there's just not enough space I think for this to happen." Despite being cancer-free after her diagnosis of stage 1 throat and breast cancer, Martina Navratilova believes that it would be challenging to adopt a child with her partner, Julia Lemigova, who is 50 years old, at this time.
Also Read: Miami Open 2023: Emma Raducanu vs Bianca Andreescu Live Stream, Match Timing, Prediction, and Preview
Also Read: Miami Open 2023: Emma Raducanu vs Bianca Andreescu Live Stream, Match Timing, Prediction, and Preview