Rick Macci, a renowned tennis coach, recently tweeted about Richard Williams and his daughters, Serena and Venus Williams. During an interview, Macci was asked if Richard Williams was as out of control as he was portrayed in the movie, "King Richard." Macci responded by stating that Richard Williams was actually more in control than anyone could have imagined. He further added that the Williams sisters could someday control the tennis world.
The tweet by Rick Macci sheds light on the remarkable journey of the Williams sisters in the world of tennis. Richard Williams, their father, was instrumental in their success. He had a unique approach to coaching and upbringing, which was unconventional in the world of tennis. However, his unconventional methods proved to be highly effective, as both Serena and Venus became world-renowned tennis players.
Macci's comments about Richard Williams being in control may seem surprising to those who have seen the movie "King Richard," which portrays him as a somewhat reckless and unpredictable character. However, it is important to note that the movie is a dramatized version of real events and does not necessarily reflect the true nature of Richard Williams.
The Williams sisters are widely regarded as two of the greatest tennis players of all time. Their list of accomplishments is extensive, with Serena winning 23 Grand Slam singles titles and Venus winning seven Grand Slam singles titles. They have also won numerous doubles titles together and have been ranked number one in the world in both singles and doubles.
Macci's comment that the Williams sisters could someday control the tennis world is not far-fetched. The sisters have already made a significant impact on the sport, both on and off the court. They have been advocates for social justice and equality in tennis and have inspired a new generation of players to follow in their footsteps.
Continue reading: Princess of Wales open to handing Wimbledon trophies to a potential Russian champion despite uncertainty on the ban
Rick Macci: The coach who helped shape Serena Williams' path to greatness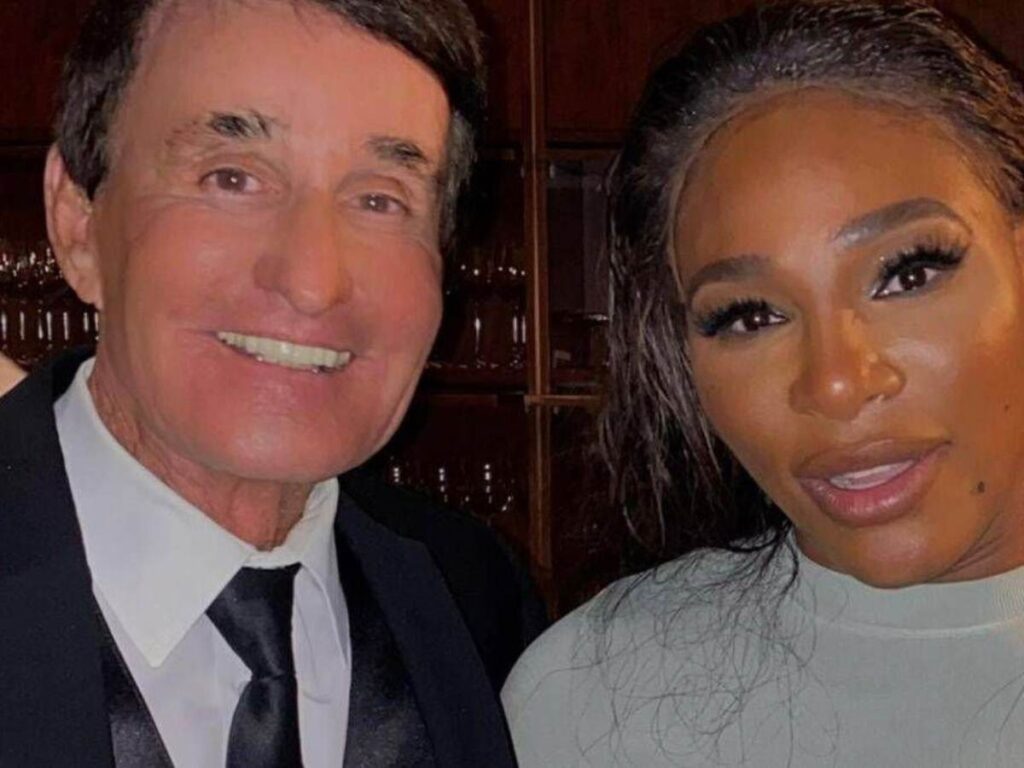 Serena Williams is one of the greatest tennis players of all time, with 23 Grand Slam singles titles to her name. Her success is the result of years of hard work, dedication, and talent. However, there is one person who played a crucial role in her development as a player: Rick Macci.
She was just a young girl with a lot of potentials. He saw something special in her and worked tirelessly to help her develop her skills and reach her full potential. Macci was known for his tough love approach, pushing Serena to work harder and be better every day. Under Macci's guidance, Serena developed a powerful serve, a strong forehand, and a fierce competitive spirit. She learned to play with intensity and focus and to never give up, no matter how tough the competition.
Serena has often spoken about the impact that Macci had on her career. In an interview with ESPN, she said, "Rick Macci was the first person to really believe in me and see my potential. He pushed me to be the best I could be, and I will always be grateful to him for that."
It's clear that Macci played a crucial role in Serena's development as a player. Without his guidance and support, she may not have become the legendary player that she is today.
In case you missed it today :
"Roger Federer pissed me off his whole career," Julien Boutter recalls how the Swiss maestro has been a constant headache
"Carlos Alcaraz is not No.1 for no reason," Miami Heats star Jimmy Butler heaps praise on the Spaniard