Serbian World No.5  Novak Djokovic looks inevitable at the Australian Open 2023. Cruising towards a record-equaling 22nd Grand Slam title, speculations about his "water bottle" are also hitting a new high. The most recent episode of this drama took place in his pre-qaurter-final against Australian World No.24 Alex De Minaur. This time it's not just the "mysterious" drink inside the bottle, but also a "secret note" which was written on the label of the same.
Tennis fans were in a state of disbelief at seeing this yet again from the tournament's best player. Many of the Djokovic fans were trying to safeguard their idol giving some explanations but the majority were asking what the Serbian was trying to hide. The video has gone viral on social media. Despite the allegations and rumors, Djokovic gave a free tennis lesson to the Australian, as he whacked him 6-2, 6-1, 6-2
The last time Novak Djokovic's "drink" became an issue was during the Paris Masters in November 2022. At that time, a video surfaced in which his physio was mixing something at his feet. What felt more suspicious was that a person in Djokovic's box was told to move to block camera angles and another person pretended to lean and block it. This mysterious Novak drink had been talk of the town and a cause for so many controversies.
Also Read: Got outplayed and outclassed," Alex de Minaur clears his stance on Novak Djokovic's injury comments
Novak Djokovic is looking unstoppable at the moment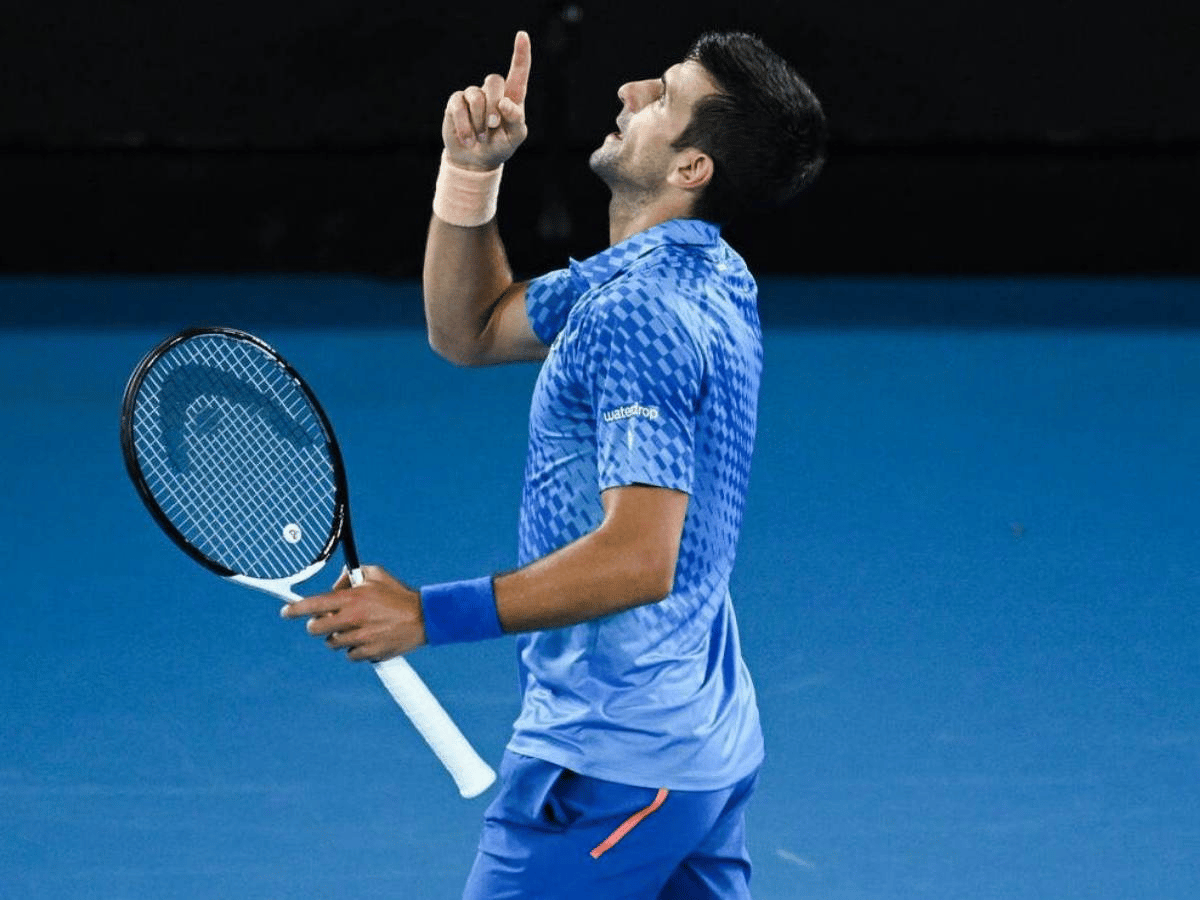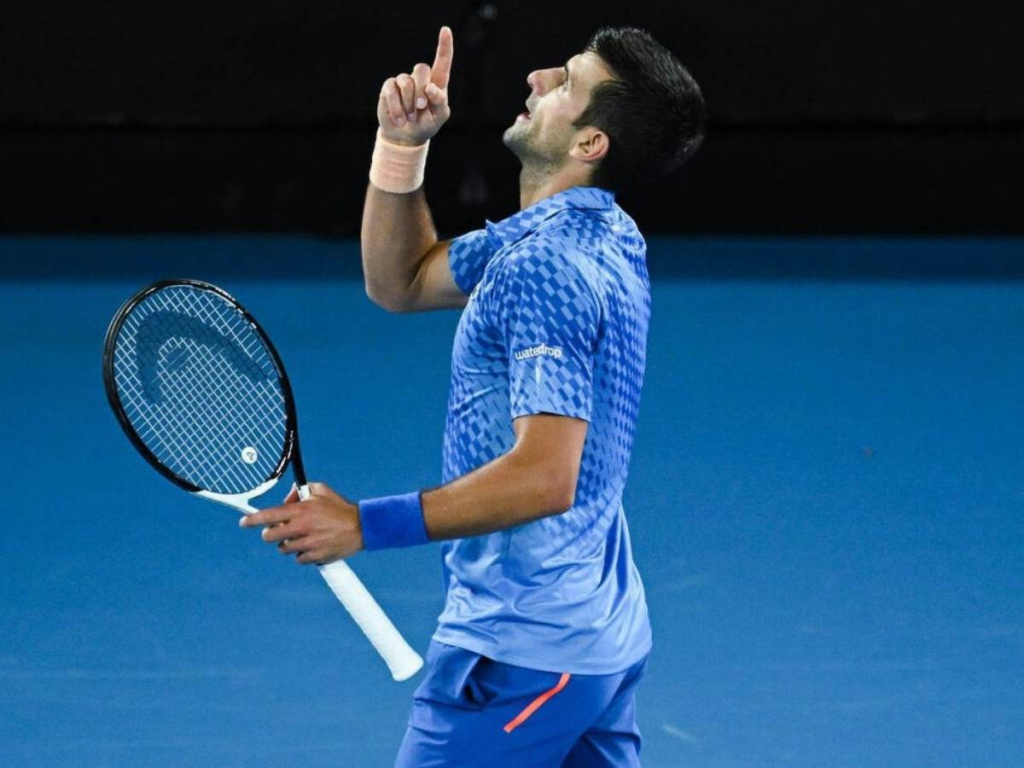 The Serbian World No.5 Novak Djokovic is looking almost invincible now. He has cleared almost all doubt about the hamstring injury as well with a high-quality display of tennis against Alex De Minaur. His next-round opponent is Russian World No.6 Andrey Rublev who defeated the Danish Wunderkind Holger Rune in five sets 6-3, 3-6, 6-3, 4-6, 7-6(11-9). If the Serbian plays like this, nobody left in the draw can challenge him.
At an almost peak-level performance in the pre quarter-finals, the Serbian was firing flashy forehands and De Minaur had no answer. It felt like "out of the planet" for many tennis fans. There were people sympathizing with the Australian for getting in front of Djokovic at such a high level on the hard courts.
Novak Djokovic has a number of achievements in sight now. Just nine more sets to win and he will reach World No.1 along with a record-equaling 22nd Grand Slam title and a record-extending 10th title in the Australian Open. Djokovic's fans are already dreaming of this. They have every right to do it after the brutal performance in the pre-quarterfinals.
In case you missed it!
Did Thanasi Kokkinakis date Stan Wawrinka's ex-girlfriend Donna Vekic?
Novak Djokovic dumps Alex De Minaur with 'no relationship ' comment