Emma Raducanu may be short of form on the courts but she does know how to shine off it. She revealed a new perspective of her resplendent personality. A shy and introvert lady, when asked about if she is a party girl in her personal life, she had a splendid answer for it.
The World No. 72 had an early exit from the Miami Open 2023 after she lost to Bianca Andreescu in the first round of the competition. However, this has given her time to prepare well for the upcoming clay swing of the season. She also got time for this interview and she enjoyed herself thoroughly while shooting.
"Is Emma a party girl?" the caption read.
"No, I'm the complete opposite. Literally, I'm the biggest grandma. It's unbelievable. Like, I'd rather just stay in. Like, why would you, like, put that much effort into…(when you can study a Math book). Yeah Exactly!"she answered.
Emma Raducanu hopes to return to the courts soon.
Keep Exploring: "It's exciting to watch," Andy Murray hopes Carlos Alcaraz continues to play showing his athleticism
Emma Raducanu is wishing for an end to her struggles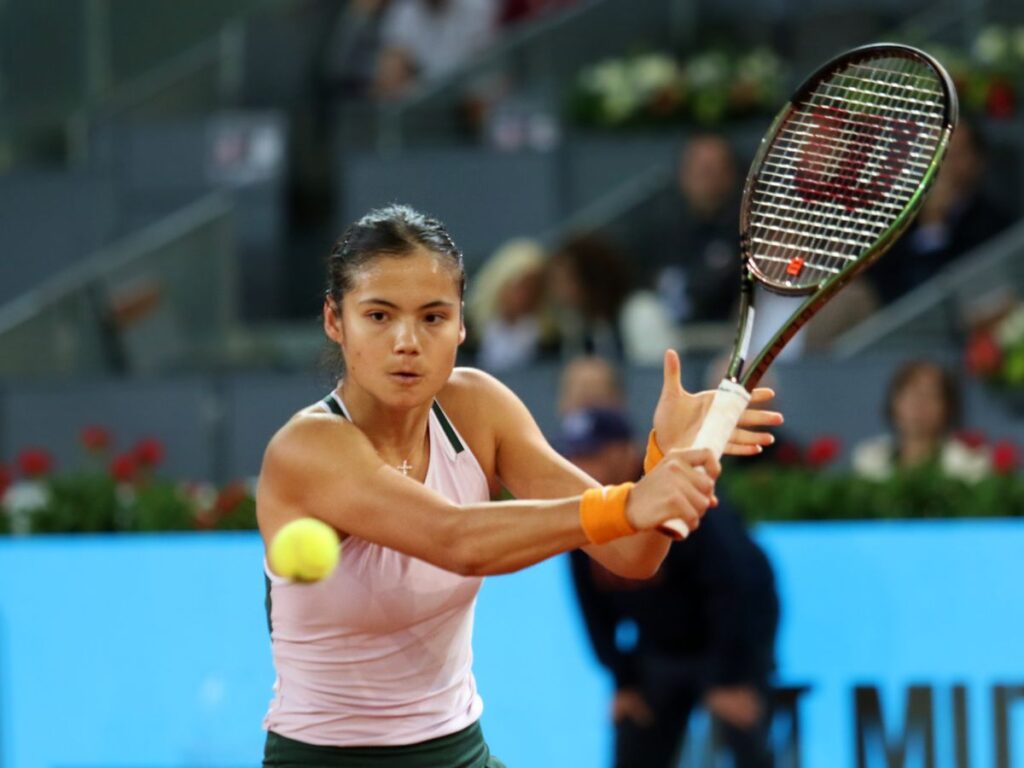 The US Open 2021 ladies singles title winner is finding it hard to be consistent on the tour. She is grappling with not just continuous injuries but also lack of form. She has not been able to put many victories in a streak to make it count.
Emma Raducanu is aware of this fact. She is trying hard under the guidance of her new coach Sebastian Sachs to improve her performance. However, till now it has not paid dividends. After losing to Iga Swiatek in the Indian Wells Open, she had promised to become the best athlete on the tour.
"I think I'm going to be one of the best athletes on the tour. And, that's going to be a big part of my game," she had said.
She wants to improve upon her potential to play long rallies and take the game deeper. However, she also admitted that she is not training as much lately.
"I would honestly say like 35%. "Yeah, like when I'm telling you I haven't trained, like I haven't trained (smiling). Physically I feel like that's going to be one of my biggest assets," she continued.
The Briton would be hoping in the upcoming tennis tournaments which will be played on clay courts will help her to gain her rhythm back. It can also help her to gain valuable ranking points and improve her ranking. However, her record on the clay surface is difficult but she will plenty of chances to improve upon it too.
In case you missed it:
Why is the Mac-Cam named after John McEnroe?
"Clay merchant is being exposed," Casper Ruud called out for his poor performances on hard court after losing in Miami