Khabib Nurmagomedov is one of the greatest MMA fighters of all time. He has dominated every single fight of his career. He remains among the rarest fighters to lose less than five rounds in a combat sports career. Besides being a great fighter, he is an excellent teammate and coach for the Dagestani fighters. Khabib motivates his teammates unlike any other. A clip resurfaced about Khabib encouraging his cousin while the cousin remained in immense pain during cryotherapy.
Khabib Nurmagomedov said, "Listen, brother, stay relaxed. Look at me. Look at me, brother. Maybe this is your last minute in your life. Brother, please, brother. I love you, brother, and I just wanna let you know I love you, brother. AKA never give up. Never ever." Despite Khabib's best attempts, his cousin wanted to escape the cryo chamber. Cryotherapy can help combat sports fighters recover from their bruises and tears.
Khabib became a coach after retiring in 2020. He coached his Dagestani teammates like Islam Makhachev, Umar Nurmagomedov, and Usman Nurmagomedov to secure victories. Khabib remained instrumental when Islam Makhachev fought for the lightweight title against Charles Oliveira in 2022. At the time, Oliveira appeared unstoppable after stopping contenders like Justin Gaethje, Michael Chandler, and Dustin Poirier.
However, under the guidance of Khabib, Islam dominated Oliveira at UFC 280. Makhachev submitted Oliveira in the second round with an arm-triangle choke. Since then, Khabib has stopped coaching to spend more time with his family. He has actively participated in other business ventures, like partnering with Meta to develop their UFC deal. Besides that, he remains inactive in the limelight.
Related: "That fight gives me goosebumps," Joe Rogan's dream fight includes prime Khabib Nurmagomedov fighting THIS legendary UFC fighter
Javier Mendes claims that Khabib Nurmagomedov still coaches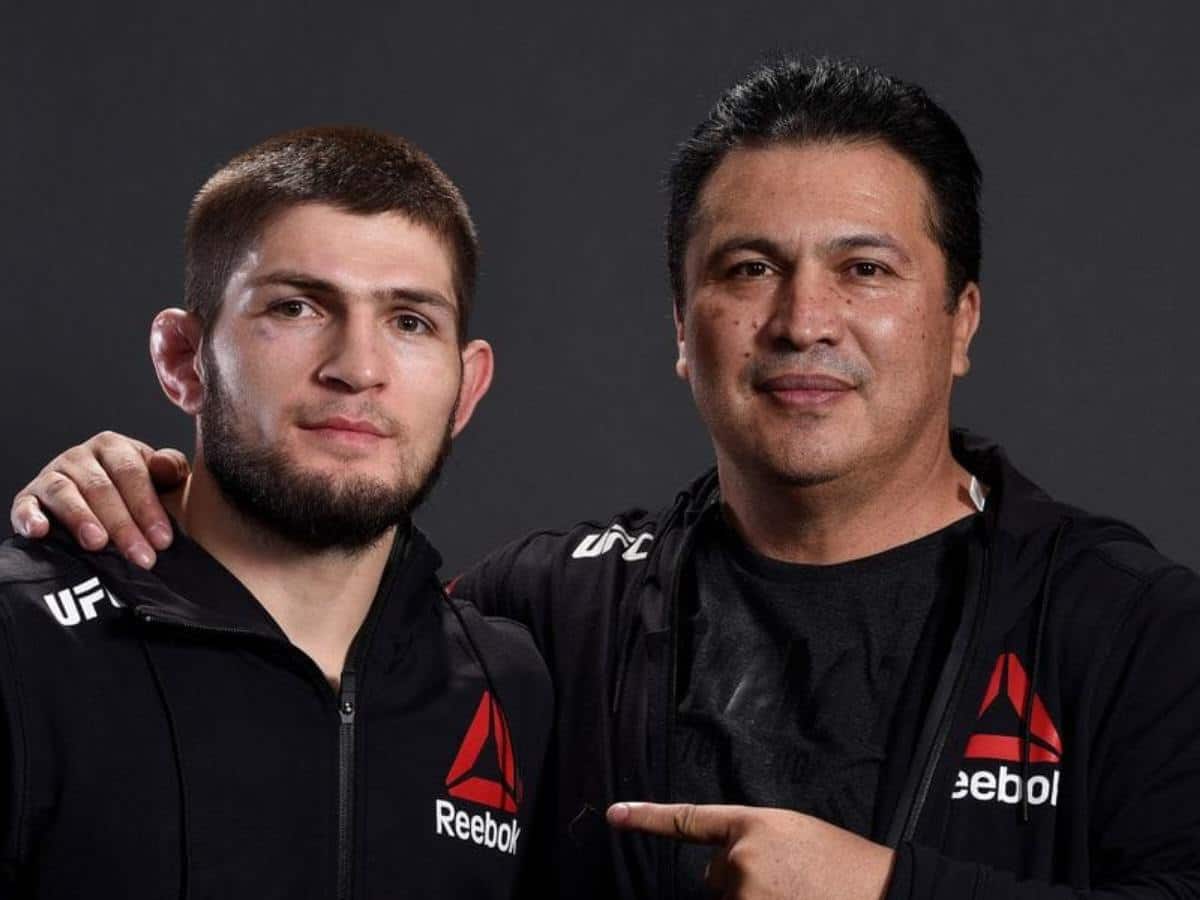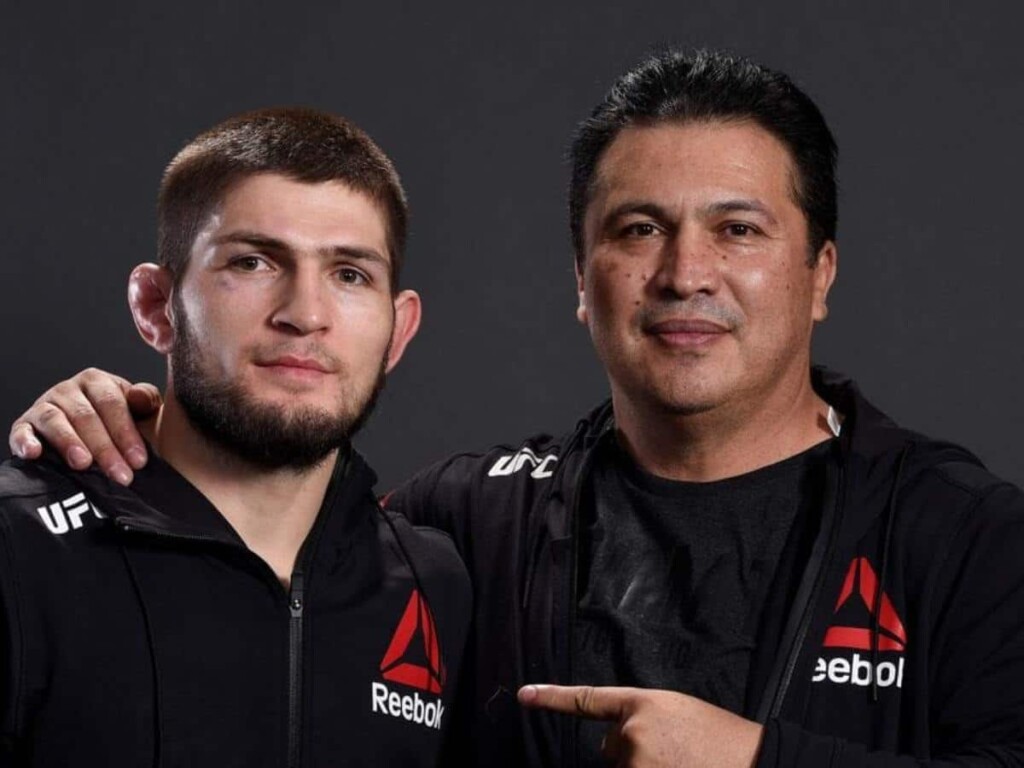 America Kickboxing Academy remains one of the best training camps in MMA. They have produced UFC champions like Cain Velasquez, Daniel Cormier, Luke Rockhold, Khabib, and Islam Makhachev. The head coach Javier Mendez shocked the MMA community when he stated that Khabib still coached.
Khabib announced his break from coaching to spend more time with his family. He did not appear at Islam Makhachev's camp at UFC 284. However, Javier Mendez disputed the claim. He said, "One thing people don't understand, he never said he wouldn't coach people. He said he's not going to be in the corner and travel to fight camps because he's spending time with his family, never said he wouldn't come and visit here and there and train the guys. He's never said none of that."
Mendez clarified that coaching and cornering are two different things. Khabib still coaches fighters in Dagestan. However, he will not travel with them for fights and appear in their corner during their MMA bouts.
In Case You Missed It!