Conor McGregor is an iconic figure in the world of mixed martial arts. He has had a successful career in the UFC. He has competed in multiple weight classes and became the first fighter in UFC history to hold two titles simultaneously in different weight classes. However, Mcgregor has also been in the boxing ring, and that too with none other than Floyd Mayweather. The legendary fight took place back in 2017 and McGregor lasted the entire 10 rounds of the fight against one of the best and undefeated boxers in recent history in his debut fight.
Conor McGregor told "Seconds Out," that he is interested to see KSI fight Tommy Fury in their upcoming fight. "I'm interested to see it, I'm looking forward to watching it". However, he made sure to make it clear that he thinks nothing of them. "They're Nixers to me, yeah. Side hustles, yeah," McGregor said.

At the recent Anthony Joshua fight, Conor McGregor addressed KSI as he took the mic in the ring. McGregor said: "I know your man KSI is in the crowd…he couldn't box eggs if he worked in an egg boxing factory… I'll give him a final—bareknuckle—if he wants."
KSI will face Tommy Fury in a boxing match this October in a six-round cruiserweight clash at the Manchester Arena. Originally advertised as an exhibition bout, it has reportedly been changed to a professional fight. The fight is generating considerable interest among fans and will also feature Logan Paul vs. Dillon Danis as part of the Prime Card event.
Related: "It's messy all that," Conor McGregor reacts to training partner Dillon Danis facing lawsuit for leaking explicit pictures of Logan Paul's fiancée
Conor McGregor speaks about potential return to the UFC
Conor McGregor is resolute in his pursuit of unfinished business with Michael Chandler. McGregor reiterated that Chandler remains his top choice for his return to the octagon and shared a message for his future opponent. "Yes, it has to be," McGregor said. "Has to be. Chandler, sit down and wait and shut your mouth, yeah? The Mac will be here soon."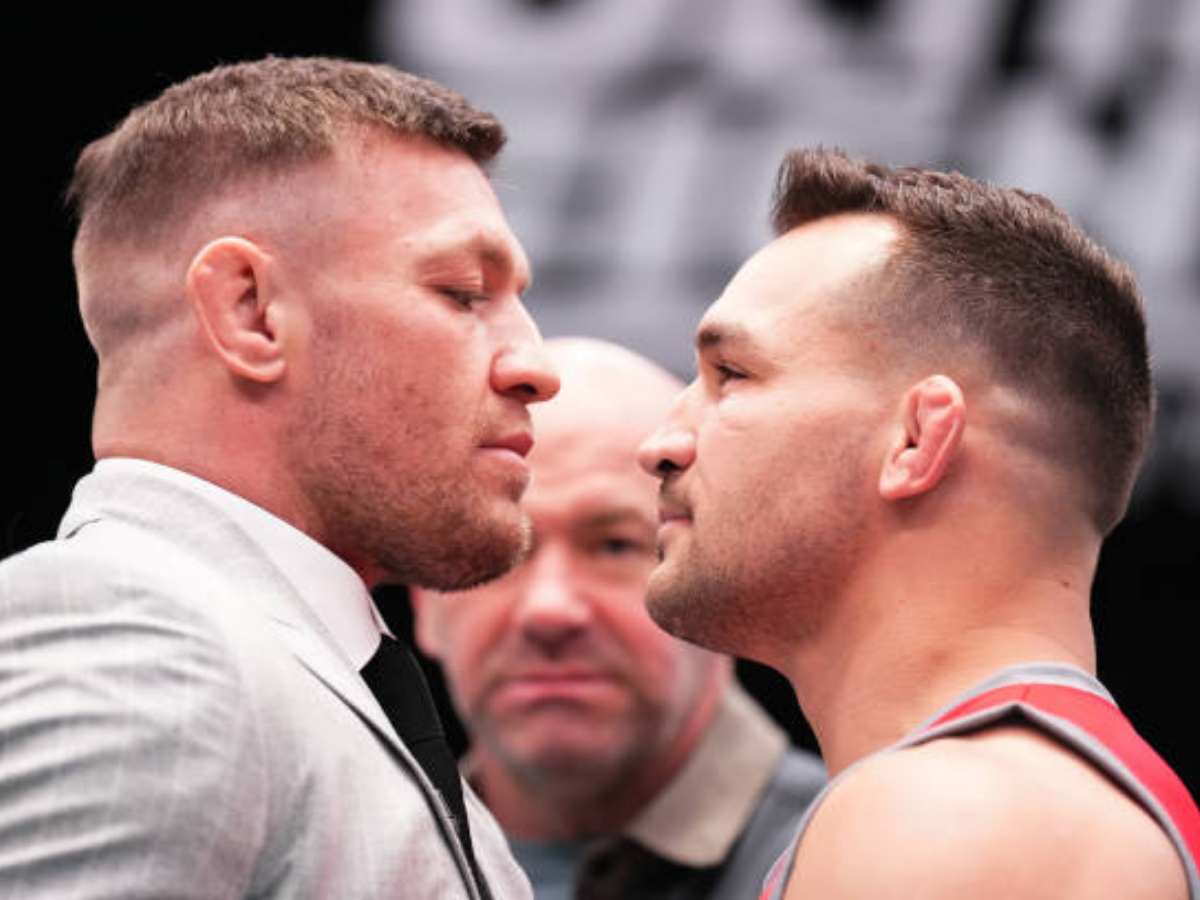 Earlier this year, McGregor and Chandler served as coaches on The Ultimate Fighter 31. They were supposed to fight right after the show ended. But McGregor's problems with the USADA prevented this from happening.
McGregor also spoke about Nate Diaz and his recent fight with Jake Paul. He bluntly assessed, "It didn't go well…I'd like to see him back in MMA…I owe him a fight." McGregor acknowledged his debt to Diaz for their rivalry and hinted at a trilogy bout saying that he owed him a fight.
In case you missed it!