It is only a matter of a year before we see the lightweight belt wrapped around Michael Chandler's waist according to the former Bellator champion himself. "Iron" is confident he will get a title shot after his fight against Dustin Poirier.
The UFC has not missed with their matchmaking recently and the promotion is treating its fans with another banger of a fight between lightweight stars Michael Chandler and Dustin Poirier for UFC 281. The two lightweights have been going at each other for quite some time and it is finally time to watch them settle their dispute inside that octagon.
Michael "Iron" Chandler has been one of the most entertaining fighters on the UFC roster. The former Bellator champ since his debut in the UFC has not had one dull fight. With only one fight into the promotion, he was offered a title shot which could not make the most of but Chandler is confident another title fight is lurking around the corner for him.
Chandler is coming off a highlight reel knockout against Tony Ferguson and is now set to face Dustin "The Diamond" Poirier in an electrifying fight. Dustin has not fought since his title fight defeat to Oliveira. Chandler believes a win against Dustin could see him fighting for the title again.
Related: WATCH: Michael Chandler hilariously chucks 'rival' Dustin Poirier's signature HOT SAUCE in the trash can
"I'm next in line" – Michael Chandler confident about his chances for another title run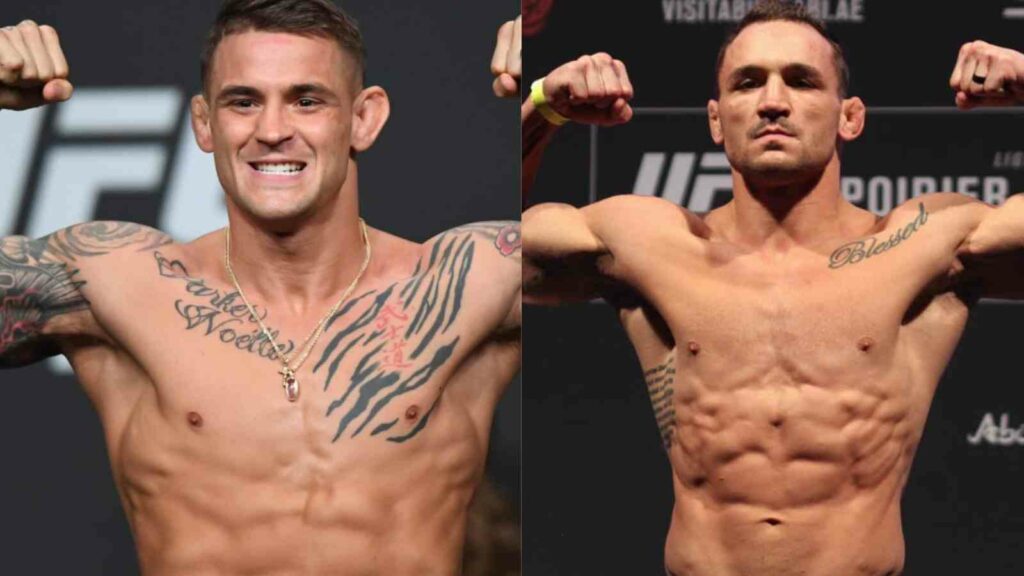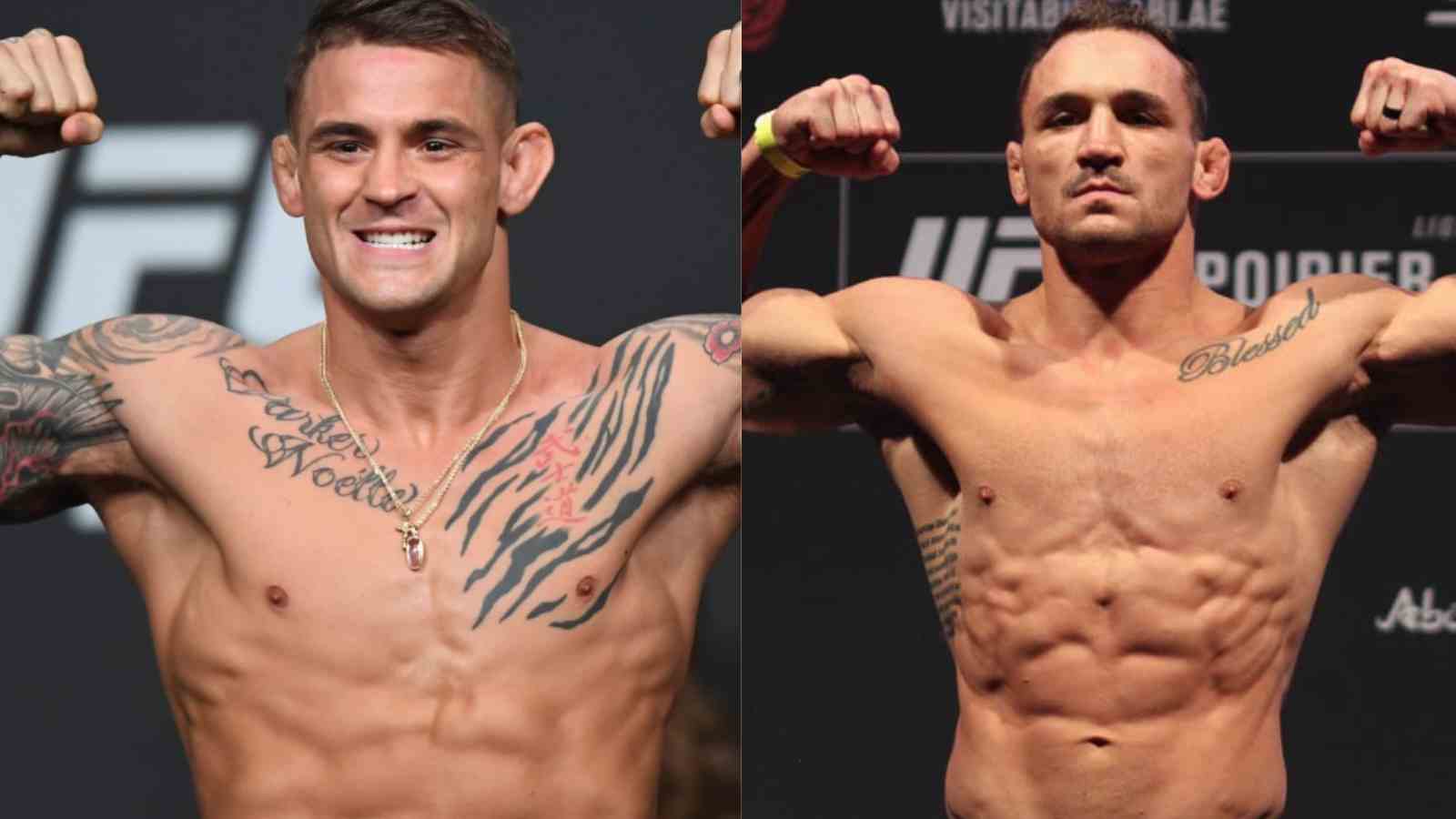 Recently on the MMA Hour show hosted by Ariel Helwani, Chandler spoke about what's next for him after the fight against Dustin at UFC 281. Michael has not yet given up on becoming the UFC champion. "I've still got my sights set on becoming world champion," said Chandler on the MMA Hour.
Also read: Michael Chandler insists his highly anticipated bout with Dustin Poirier is "NOT PERSONAL"
"I think I beat Dustin on November 12, I think I'm the next guy in line. I fight Islam Makhachev or Oliveira, first quarter of next year or summer of next year. Whenever that fight materializes, and I'm your world champion by middle of next year," confidently said Chandler talking to Ariel Helwani.
Chandler is currently 2-2 since his debut in the UFC. He has lost to Charles Oliveira and Justin Gaethje. His two wins come against Dan Hooker and Tony Ferguson. Chandler is looking forward to facing Oliveira in a title rematch and hopes to exact revenge against the Brazilian.
Also read: Islam Makhachev sends a chilling message to Charles Oliveira promising to "get business done" within 3 rounds