Francis Ngannou has an extremely compelling story to tell MMA fans – one that has the power to inspire just about everyone.
From his humble beginnings as a sand miner in Cameroon to enjoying the spoils of life as the UFC's heavyweight champion, it sure has been a ride for Ngannou. It seems like he has seen and done it all, and as such, life is rewarding him for his toils.
And, this was acknowledged by Mike Tyson in their podcast together. However, Tyson also had a word of caution for the Cameroonian. He said, "You have to notice, one thing I'm going to tell you, this is spiritual, right? See all your stuff… see all your fights and stuff? All your knockouts, its spectacular… you know what that means? All this good stuff happening to you, you know what it means?"
He continued, "It means that you're favoured by God. You know that right? But, this is something you may not know too. When you're favoured by God, you're also favoured by the devil. He's coming for you too. So you just got to stay strong, and be on the right side." Coming from one knockout artist to another, it sure seems like sound advice that an older and wiser man is sharing.
Related- "Don't think Francis is that heavy"- Zhang Weili SHOCKINGLY reacts to the video of her lifting Francis Ngannou effortlessly
Francis Ngannou might just have the opportunity to prove himself as the greatest heavyweight of all time soon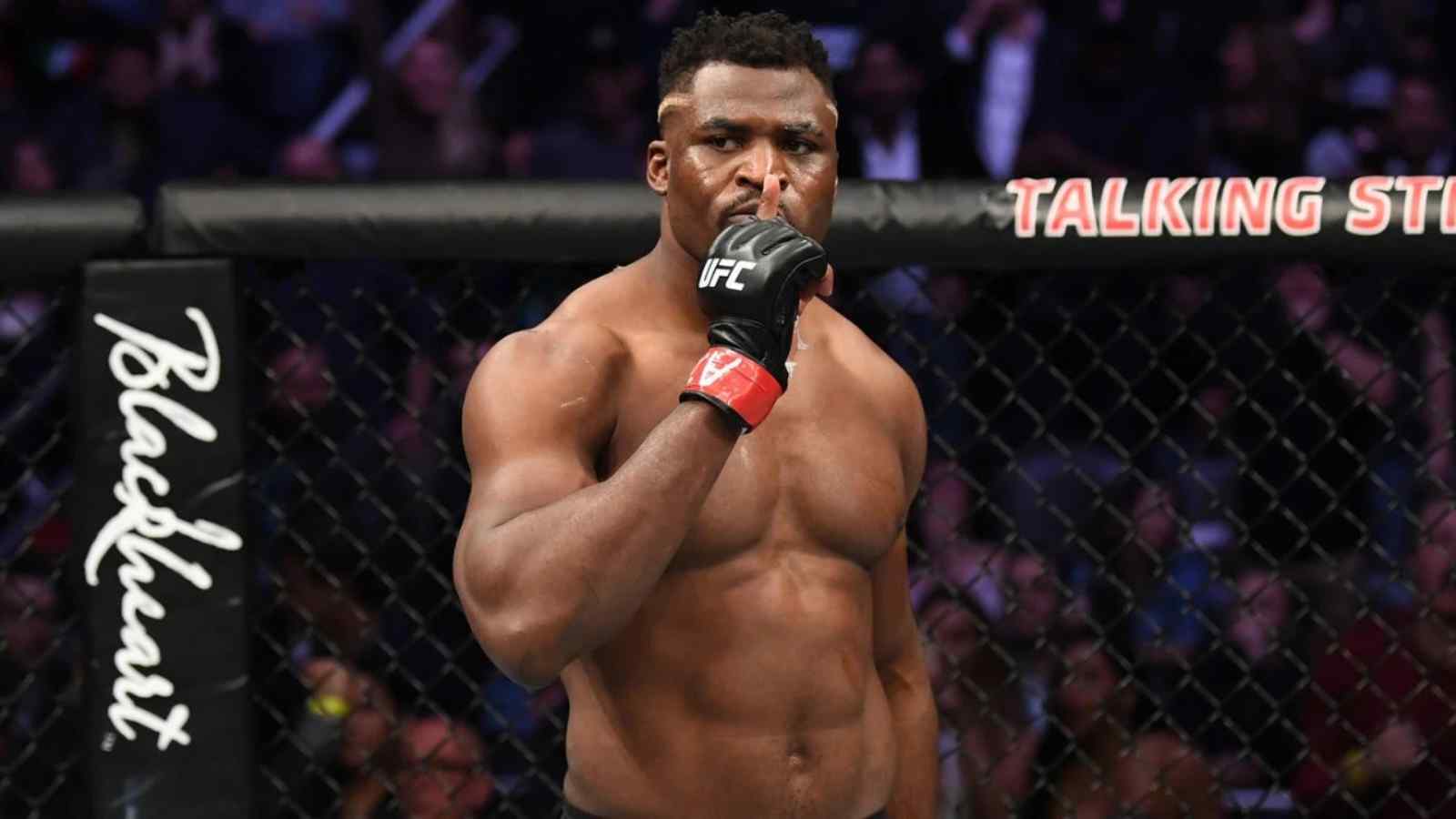 Francis Ngannou is without a shred of a doubt, one of the greatest heavyweights the UFC has ever seen. If not that, he is, at least the greatest knockout artist the sport has ever witnessed, with his knockout over Alistair Overeem serving as testimony.
However, it seems like Ngannou might just have to prove his credentials yet again. Despite his win over Ciryl Gane in the first PPV of the year, the Cameroonian looks set to face light heavyweight GOAT Jon Jones for the heavyweight title. Despite not having fought at 265 pounds before, Jones is already a favourite, given his dominating nature at light heavyweight.
Also Read- "Put him in a wheelchair," Ali Abdelaziz would relish Justin Gaethje crippling Conor McGregor in a potential fight
Whatever be the case, Francis Ngannou has the best chance out of anybody else to deliver to Jones the second loss of his career – if he indeed does pull it off, there might not be any doubts left as to his candidature as the greatest heavyweight. The fight is being developed as we speak and could actualize in March of next year.
Also Read- Julianna Pena Net Worth, Fighting Career, Endorsement, wife, parents, and more