Aljamain Sterling was very open about his finances this week at his appearance on the MMA Hour with Ariel Helwani, well to the limit a UFC fighter can be. Sterling revealed that he'd more or less achieved his financial goals while also giving the world an estimate to the money he currently has in his bank account.
Sterling is currently the bantamweight champion of the UFC. Though he won the belt in a contentious manner, having been rewarded with it after reigning champion Petr Yan had been disqualified, Sterling has been on a run since. He managed to avenge his first fight against Yan and then went on to make his second title defense against all-time divisional great, TJ Dillashaw, winning the bout via finish.
Talking to Helwani about how he only recently realised that the Athletic Commissions running the sport had stopped disclosing fighter purses, Sterling said, "I don't know what's too much is too much, but then I can see when things for certain, my bank account finally, hit a million dollars comfortably, with my three houses and other investments. "
The champion acknowledged it may not be enough to brag about compared to other sports, he said, "It might not be something for someone to brag about in other sports, but for someone who's been in a sport like this whose pay scale isn't the craziest, I'm proud to say of all the things I've been able to do. " He listed buying his mother a house among many achievements that he'll forever be proud of.
Related: Why was Aljamain Sterling VEHEMENTLY TROLLED after winning the belt against Petr Yan in 2021?
What's next for Aljamain Sterling?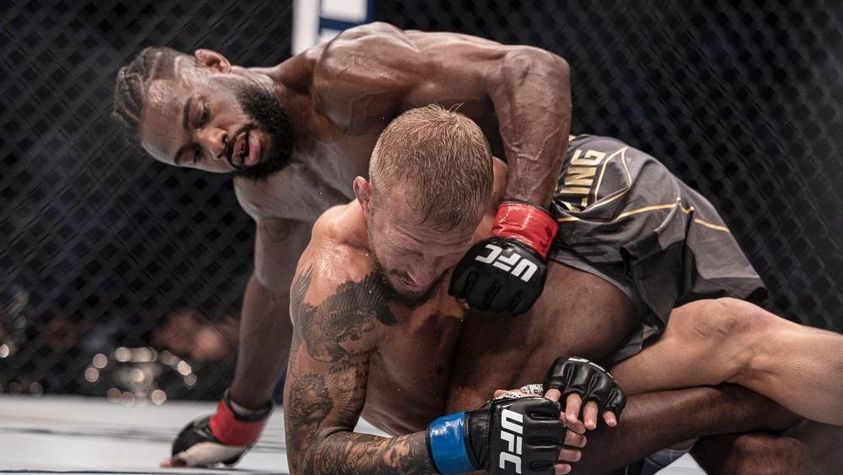 Aljamain Sterling has currently defended his bantamweight title, twice since capturing the belt in 2020. He was sidelined after his first bout against Yan, having undergone surgery for a lingering neck injury. He returned to face Yan, who by then was an interim champ, comfortably bagging in the early rounds for a decision victory.
Also Read: "Joke of a fight" – Fans furiously slam Aljamain Sterling and TJ Dillashaw for "wasting people's money" at UFC 280
He expressed his wish to stay active in the division while he can as there are two limitations to his run at bantamweight, the first being making the weight itself.
Sterling has long suggested a move to featherweight for an easier cut and better performance. Moreover, his teammate, Merab Dvalishvili is on the rise in the same division and Sterling has expressed his wish to have vacated the belt before his teammate finally receives a shot. What do you think should be next for Aljamain Sterling?
Also Read: Crowd chants "EPO" during TJ Dillashaw's faceoff against Aljamain Sterling ahead of UFC 280