The UFC CEO Dana White has some generous friends in his circle. He recently attended Formula One's Las Vegas GP alongside his friends Steve Deleonadris from the Nelk Boys and Taylor Lewan. They gifted him half a million dollars worth of chips from their gambling profits that night. Following their lavish gift, a 21-year-old 'Razzaqlocks' recently gifted White with a sumptuous gift.
Dana White received a brand-new BMW 7 series car as a gift from 'Razzaqlocks' recently. He shared the grand gesture by the young influencer on his Instagram story. Further, he went on to show off the BMW Sedan that Razzaq gifted him and flaunted some features of the car. Here is what he said about the gift:
There's a kid named Razz. You see him doing a lot of prize-picks stuff. Shows up here. He buys me a 2024 BMW 760 XI. And just to give you an idea of what this car does, all you do is push a button, and then the doors open. The entire car is exactly like this. Everything you do is push buttons.

Dana White (via Instagram)
Just a few days ago, Steve Deleonadris from the 'Nelk Boys', famously known as 'SteveWillDoIt'and Taylor Lewan from 'Barstool Sports' presented Dana White with $500,000k worth of Casino chips.
They started with 10k dollars in hand and made it their goal to make a half million and gift it to the UFC CEO. Now, 'Razzaqlocks' who's an internet personality added his name to White's gift collection by presenting him with a Sedan.
Dana White's net worth was estimated around $500 million by 2019. As such, these gifts are not much when compared to what White had earned. However, the opulent gifts from the young generation surprised him and he expressed his gratitude to them.
Dana white gifted 250,000 to the Nelk Boys in 2022
The 53-year-old UFC CEO shares a close relationship with the young Nelk Boys who're known for their YouTube fame. They started with prank videos and widened their premise lately. Dana White knows the Nelk Boys because one of his sons hit up Kyle Forgeard in a pub.
Later, he introduced him to his father. As such, White presented Kyle Forgeard with $250k as a gift on his birthday.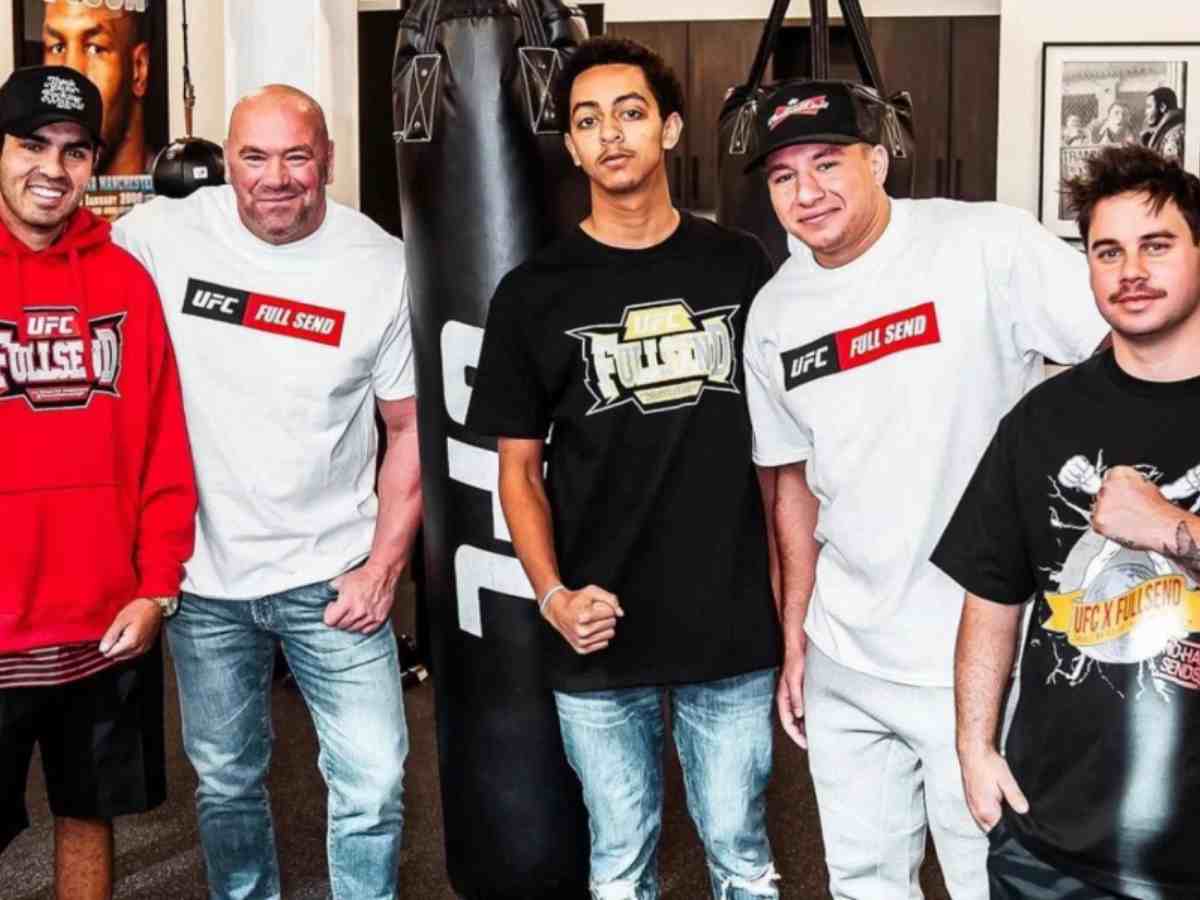 A video posted by Kyle Forgeard on his Instagram featured Dana White presenting him with a gift box. He unwrapped the gift to find a quarter million in the box. It was a grand gesture from White to the young kid. However, the Nelk boys had earlier gifted a $300,000 Howler Head Maybach van to the UFC CEO. Since then they've shared gifts.
However, the grand gesture from Dana White received criticism all over the internet. The main angle was about UFC fighter's pay. They condemned that the gift was more than what the UFC pays most of their fighters. But the UFC CEO just let it pass and ignored the comments.
In case you missed it: