This is turning out to be one of the longest-running soap operas in Indian sport, with Indian wrestlers crying wolf. On a dramatic day, when even Bollywood actors/actresses would have failed to enact this kind of emotional drama, Bajrang Punia, Sakshi Malik, and Vinesh Phogat threatened to throw their medals into the holy river Ganga in Haridwar, Uttarakhand. In the end, after reaching Har Ki Pauri, they changed their mind. Several phone calls were made and farmer leaders are also involved in this mess now.
The last few days have been great optics from these wrestlers, better known for their skills on the mat. When they agitated in January 2023, people took them seriously. They then went on silent mode before returning to New Delhi's protest site, Jantar Mantar, with a fresh agenda in April. Their main demand was action be taken against the former Wrestling Federation of India President Brij Bhushan Sharan Singh.
The Delhi Police is investigating the matter, which also includes an alleged complaint of "sexual harassment" against a minor wrestler. Other harassment issues are also under investigation.
It is well known that the Delhi Police probe is on. However, the wrestlers are in a hurry. They want a sort of kangaroo court trial, which is not going to happen. The way these wrestlers have been behaving in the last few days and weeks is pathetic. Indeed, they are losing sympathy as the narrative has changed.
It is clear. These wrestlers do not want to return to training anymore, even though they still get funding from the Indian government's TOPS — Target Olympic Podium Scheme. On Sunday, when Prime Minister Narendra Modi was to inaugurate the new Parliament in the Capital, the agitating wrestlers decided to act in an irresponsible way. Contrary to perception, they did not break the Delhi Police cordon at Jantar Mantar but at a restricted venue near the residence of Brij Bhushan. Their goal was and is clear, grab eyeballs.
Explore: "This is wrong," Caitlyn Jenner SLAMS trans athlete Athena Ryan for participating and finishing 2nd at California women's track meet
Other forces behind the wrestlers' protest clear as day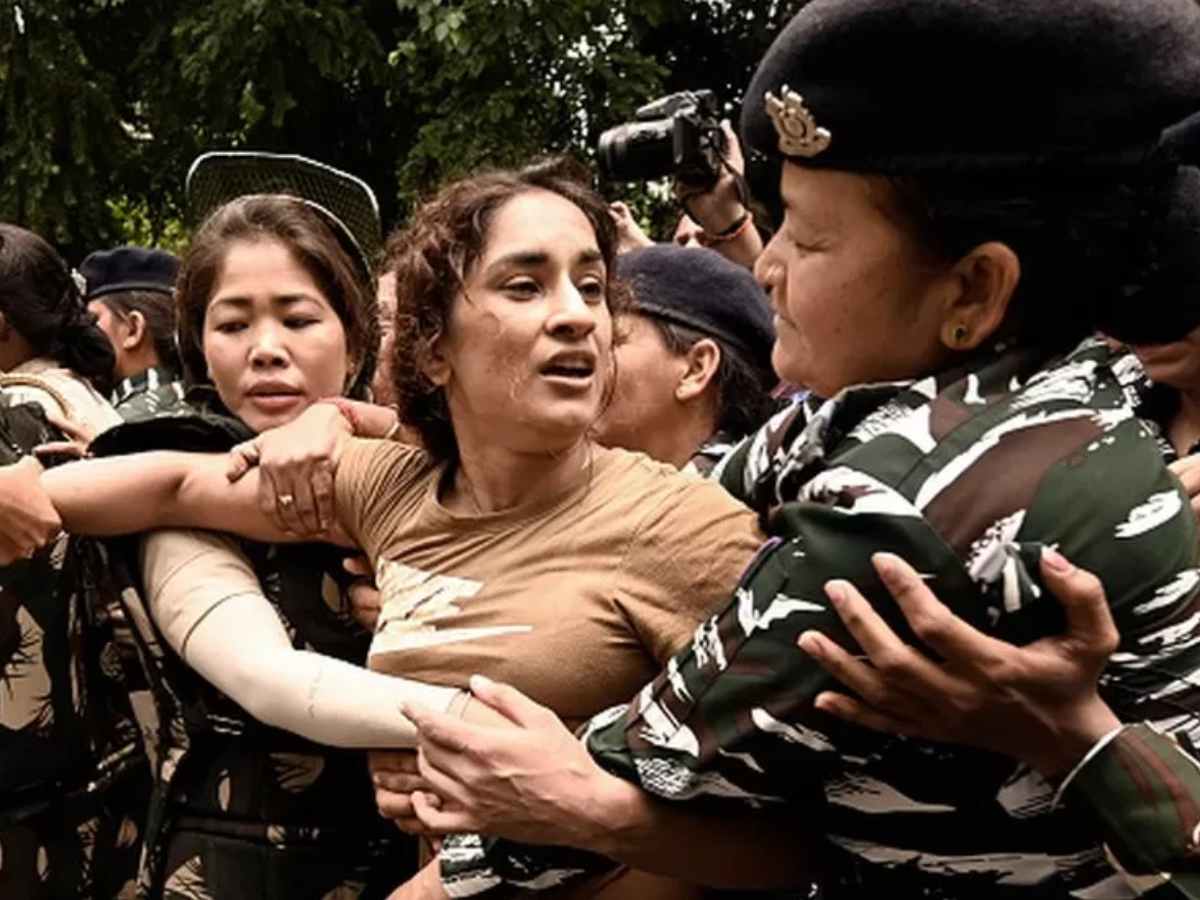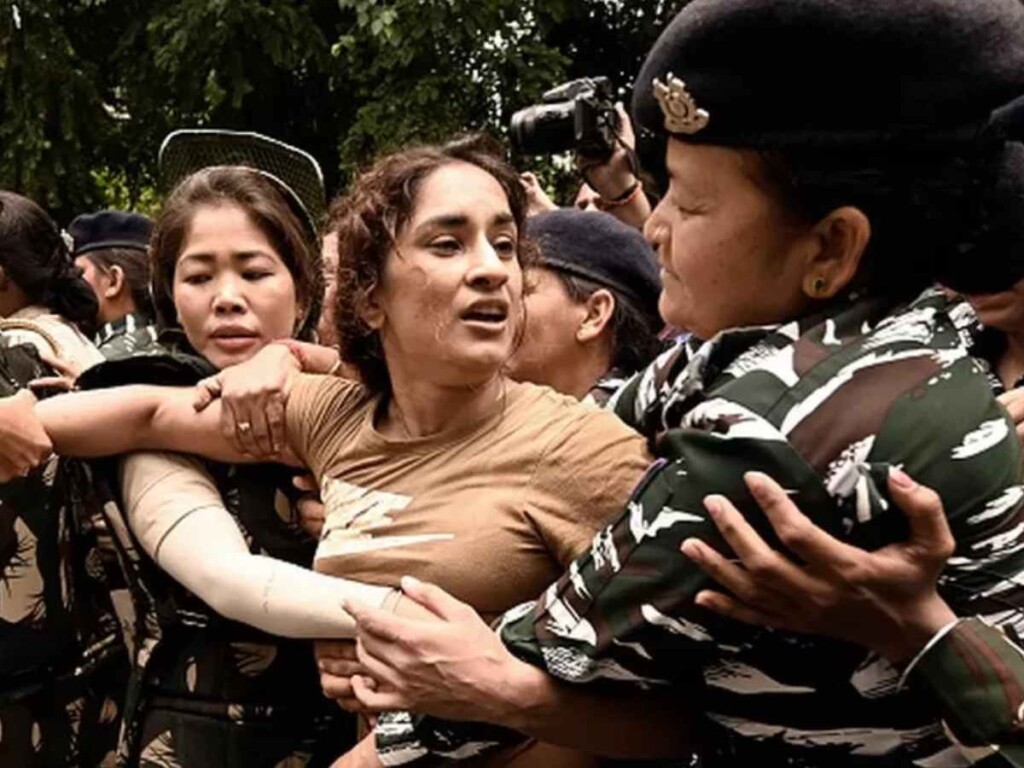 Once they scaled the police barrier, the cops arrested them. They have been charged under various sections, which also include damage to public property and preventing government officials from discharging their duty. At no stage did the Delhi Police misbehave with them. The agenda is clear, the wrestlers want media attention.
For the record, according to two newspapers, The Tribune, and New Indian Express, some of the wrestlers met Union Home Minister Amit Shah last week. Even after that, the wrestlers were not satisfied. All talk of them not being heard by politicians is lies.
It is clear, today, farmer union leaders and Congress politicians are behind the wrestlers' protest. On Tuesday, the wrestlers issued a threat on social media they would go to Haridwar and throw the medals in the holy river and then come to New Delhi and protest at the India Gate. Plans of a hunger strike seem to have gone with the wind!
It is well known in a year when the Asian Games will be held in Hangzhou, China in September, the wrestlers are away from training. They also are aware not training means there is no way they can be ready for the Paris Olympics in 2024. For all the threats of throwing medals into the river, one must know the medals belong to India. The amount of taxpayers' money spent on each wrestler runs into crores of rupees. Obviously, there is a bigger agenda for the three — Bajrang, Sakshi, and Vinesh. Wrestling seems the least priority, sadly.
In case you missed it:
"It's unfair," California parent slams authorities after daughter loses race to trans athlete Athena Ryan
Riley Gaines reveals details on 'traumatic experience' of sharing locker room with Lia Thomas and horrifying SFSU assault