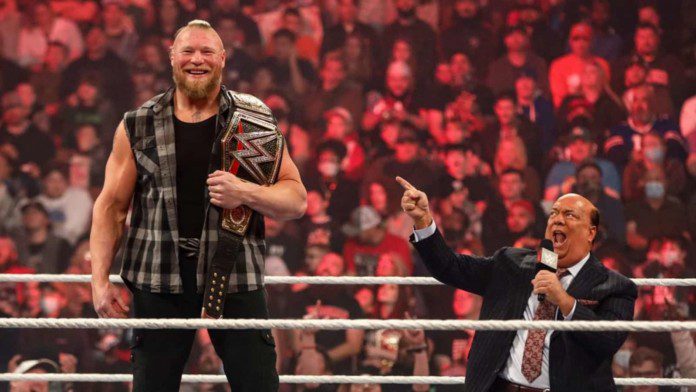 Brock Lesnar was once again introduced to the WWE Universe as the "reigning, defending, undisputed WWE Heavyweight Champion of the World," in the iconic voice of his long-time advocate Paul Heyman. On the first 2022 episode of Raw, the Beast Incarnate reunited with his advocate.
Lesnar emerged victorious in the main event of WWE Day 1, in a Fatal 5-Way match to become the new WWE Champion. This victory took the entire WWE Universe by surprise as Lesnar was involved in a feud with Universal Champion Roman Reigns. The original plan was to have the Beast Incarnate face the Tribal Chief, but the plans went for a toss after Reigns tested Covid positive, hours before the event.
The latest episode of WWE Raw, kicked off with Paul Heyman – who was fired from his position as the Special Counsel to Roman Reigns a couple of weeks ago. He welcomed Lesnar to the ring. The Beast Incarnate acknowledged Heyman for advocating his free agency and advocating all the strings he pulled to help him make the WWE Champion.
Brock Lesnar thanked Heyman, who was quite emotional. But the two stalwarts not only reunited – but even took a shot at Roman Reigns! He mentioned that just a week without his Special Counsel – Reigns contracted the virus! Heyman mentioned, "You can get over the 'rona, but karma is really b**chy."
Brock Lesnar will now feud against Bobby Lashley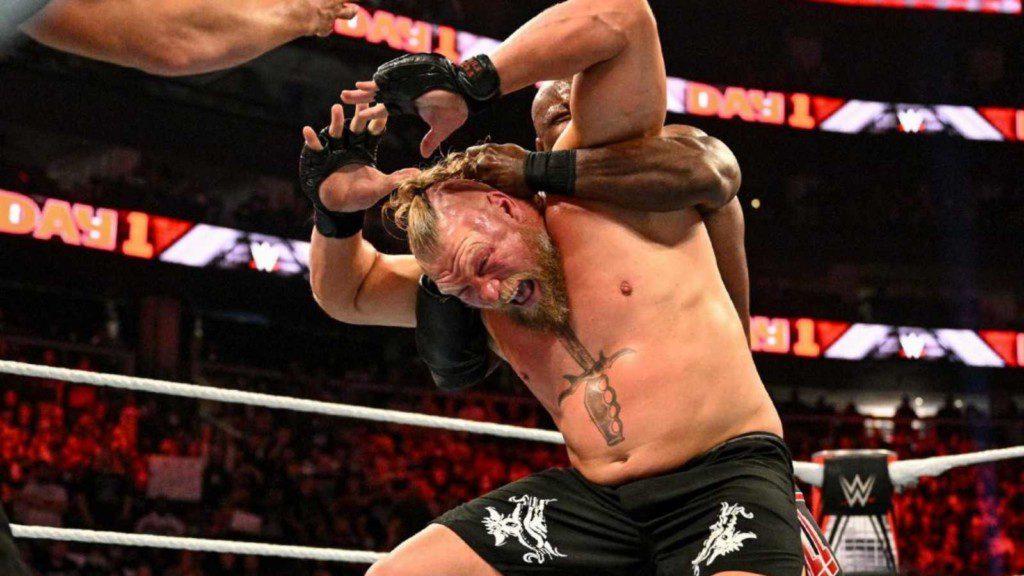 The latest episode of WWE Raw, featured a Fatal 4-Way match in the main event – which was originally scheduled for Day 1. But this match featuring – Seth Rollins, Big E, Kevin Owens and Bobby Lashley was not for the Championship but for becoming the No.1 Contender for the WWE Championship.
Bobby Lashley emerged victorious in the hard-hitting bout and will now be facing Brock Lesnar at WWE Royal Rumble 2022. This is a dream feud and the two Superstars will be colliding for the first time ever. It would be interesting to see whether this feud continues till Wrestlemania or not.
Also Read: The Goddess Alexa Bliss' return confirmed