Sometimes change is inevitable. Especially in a business like pro wrestling, adapting to stay relevant is key. The business is ever-evolving, so it is key for a wrestler to also keep adapting. Like the famous catchphrase of Evolution; You either adapt or you perish. Similarly, gimmick change is also a necessity in WWE.
The Undertaker was able to sustain his career for so long because he adapted to the situation and the needs. His career is a prime example of why a change in gimmick is necessary. Here are 10 superstars who saved their careers with a gimmick change:
10. The Rock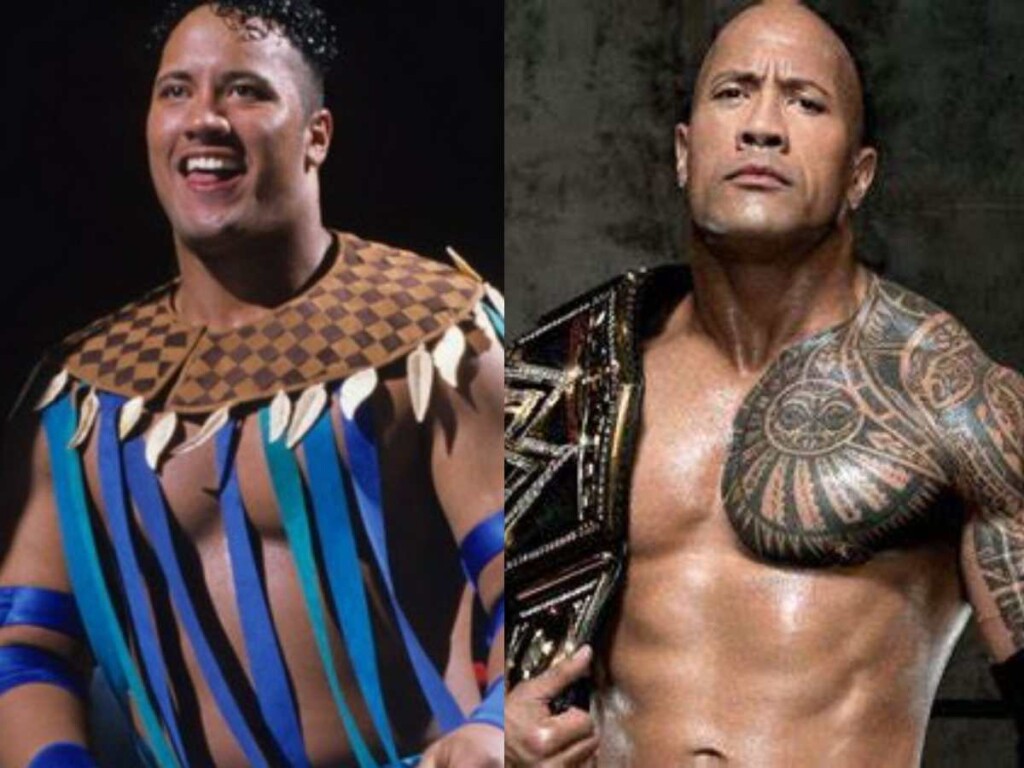 Dwayne 'The Rock' Johnson is undoubtedly one of the biggest names on the planet right now. He's the biggest movie star in Hollywood and is always a big draw whenever he shows up in WWE.
But things weren't always good for the Great One. He debuted in 1996 at Survivor Series as Rocky Maivia the first 3rd generation superstar in WWE. They tried to use him as a certified babyface but he was met with chants like die rocky die. An injury in 97 sidelined him and upon his return, he aligned himself with the nation of domination. Thus turning heel.
And that was it. He was over like no one else has ever been, He was allowed to be himself. He was oozing charisma and a star was born. The self-references in 3rd person and the unfiltered trash talking was everything that the Attitude Era stood for.
9. Umaga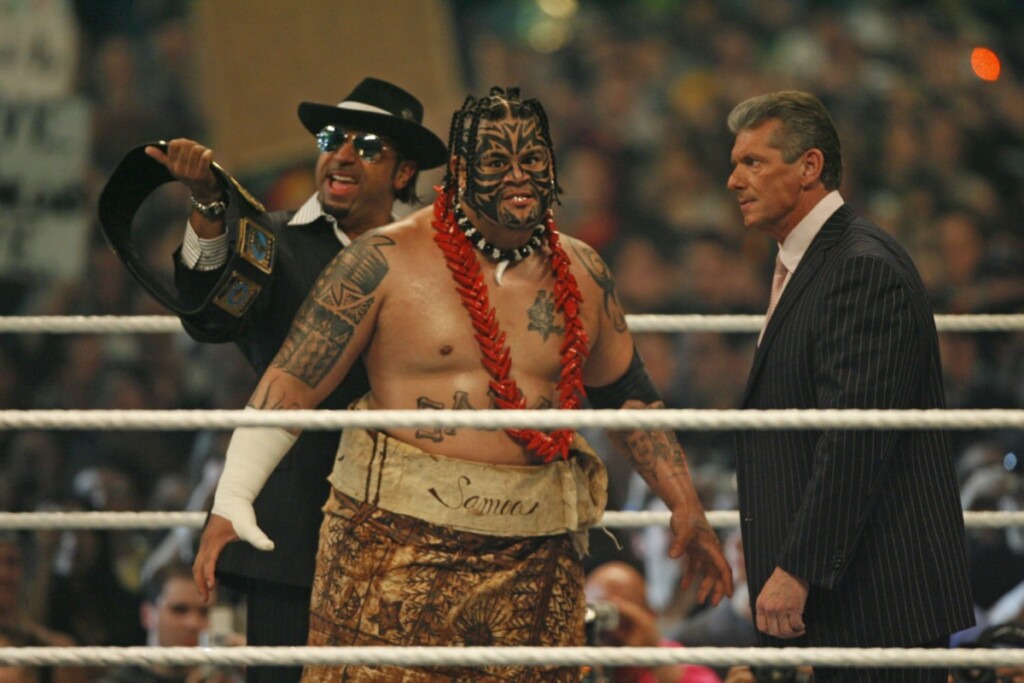 Umaga was an absolute monster. The likes of which the company had never seen before. He was freakishly strong and freakishly fast. The former Intercontinental Champion had a considerably small run in the company but was involved in some significant rivalries.
His debut however was almost insignificant. He debuted as a member of the tag team 3 minute warning along with his cousin Rosey. They acted as Bishoff's muscle and that gimmick fell flat. Both were released.
He then returned as Umaga, A Samoan monster. A legit heel, the likes of which the WWE hadn't seen in a long time. The 300-pounder could move like a man half his size.
8. Roman Reigns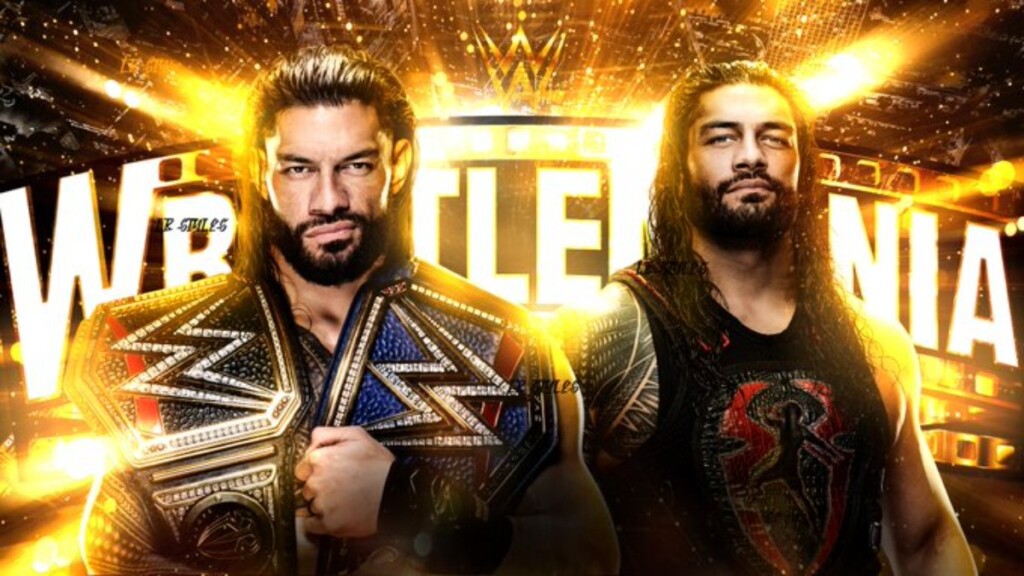 There seems to be a pattern with WWE not getting things right with Samoans. Upon his singles debut, Roman Reigns was pushed as a top babyface. He was being pushed forcibly by the company. The amount of hostility he was receiving was astonishing and the scripted promos were doing him no favors either. They tried too hard to make the fans like him.
Things got a bit better post his Leukemia scare but he didn't do anything significant post that either. Fast forward to 2020. Roman Reigns attacks the Fiend and Braun Strowman, turning heel. Aligns himself with Paul Heyman and the rest is history. From difficult-to-watch scripted promos to a figure of absolute power.
7. Stone Cold Steve Austin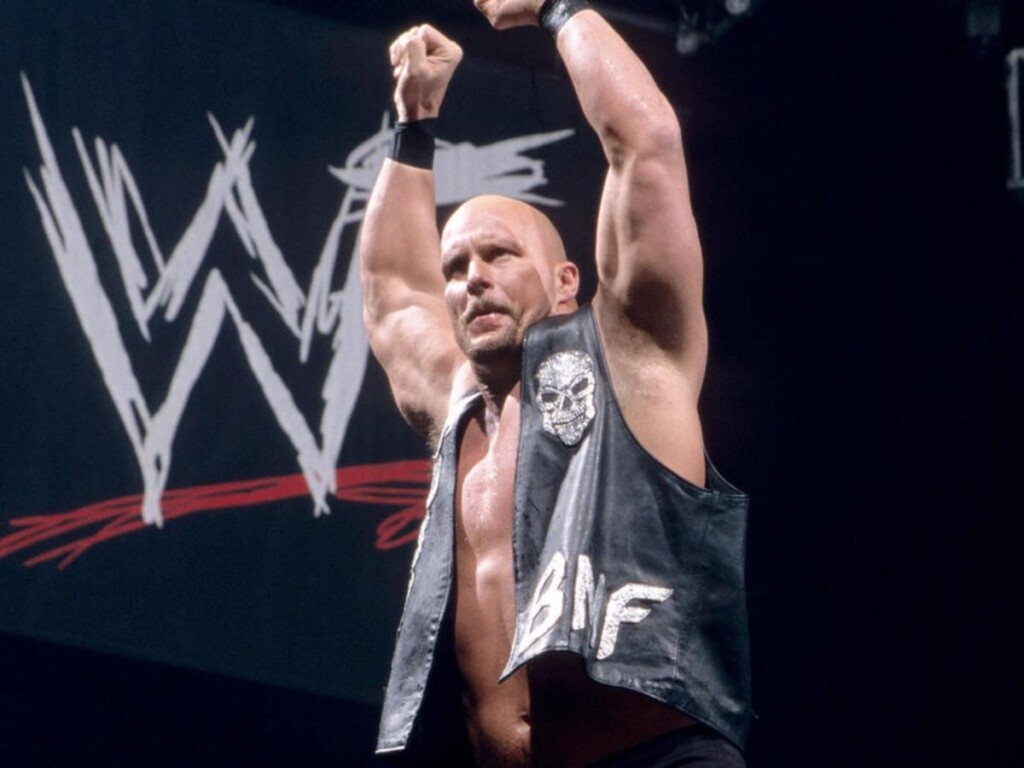 Austin is considered the biggest money-maker for WWE. He is credited with saving the then WWF company from bankruptcy as his character became a huge success.
Before his rise to stardom, Austin struggled with a dull gimmick called The Ringmaster, a heel aligned with Ted Dibiase. With absolutely no charisma that is now associated with The Rattlesnake. Fortunately, this changed in 1996 when he became Stone Cold and went on to become one of the greatest wrestlers of all time after being let go by WCW and having a short stint in ECW.
Related: 10 WWE wrestlers who hate each other in real life
6. Triple H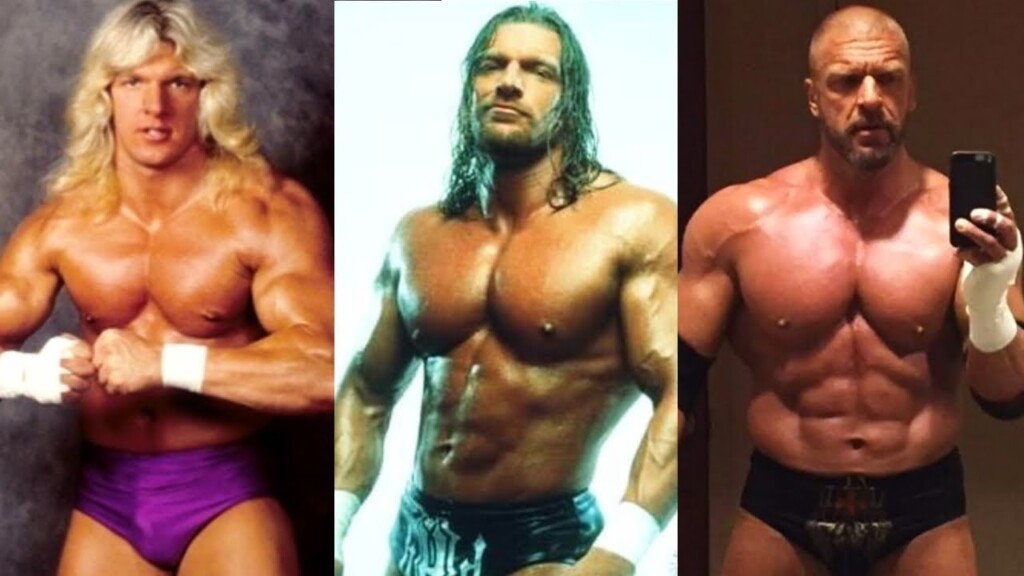 The work ethic and the sheer love for the business that Triple H has is almost unparalleled. After having given years of his life and body to the business he now oversees the future of the company.
It wasn't always smooth sailing for the king of kings. He debuted as Hunter Hearst Helmsley a rich snob. Triple H's initial WWE years were unremarkable despite winning the Intercontinental Championship. However, his career changed when he joined D-Generation X, allowing him to showcase his personality through comedic elements and gain more opportunities, ultimately leading to his rise to the top of the company.
5. Hulk Hogan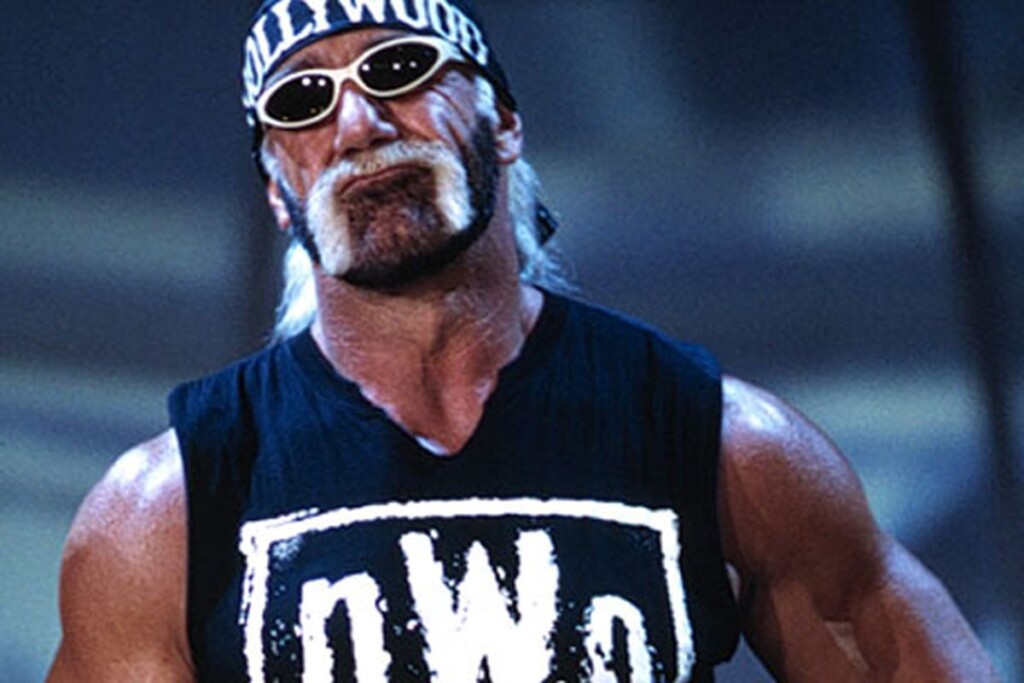 Despite his immense popularity as a wrestler in the 80s, Hulk Hogan recognized that his character was becoming stale in WCW, where fans were beginning to boo him. In a bold move, he aligned with the New World Order, transforming himself into Hollywood Hogan with a new look and attitude.
Including a switch from his signature red and yellow attire to black and white. This heel turn was a game-changer, and his dynamic promos helped WCW outshine WWE in the ratings war for a period.
4. Matt Hardy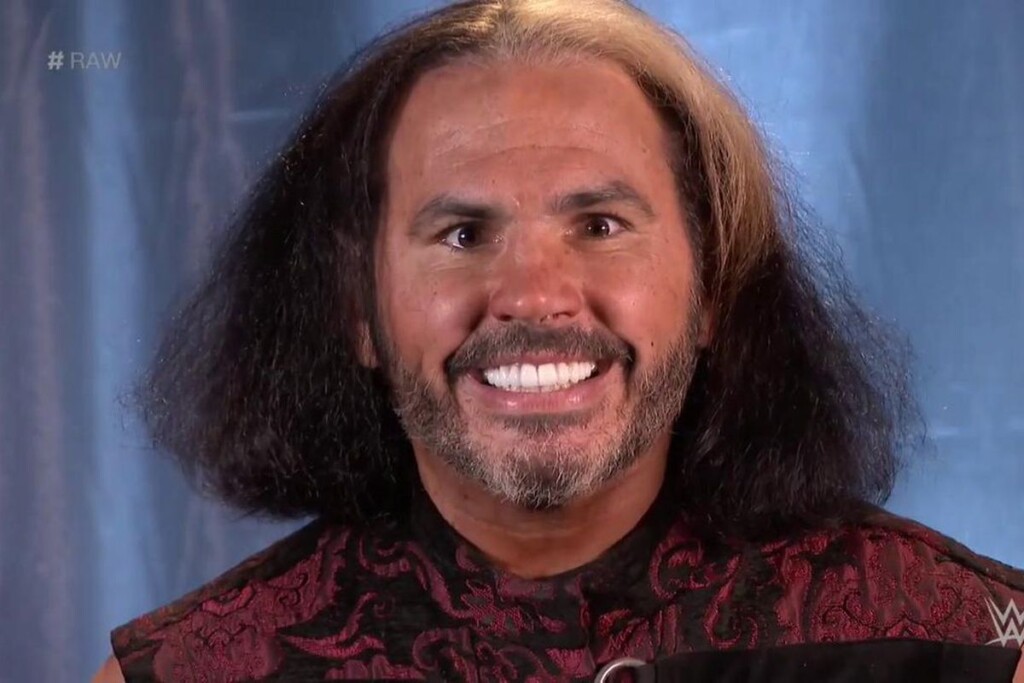 Matt Hardy was a wrestler in Impact Wrestling who felt like he was not going anywhere in his career. He wanted to make a big change, so he created a new character called "Broken" Matt Hardy. This character involved Matt acting differently and wearing different clothes, and he also had a different way of wrestling. The Broken character became very popular and led to some great matches and segments involving Matt and his family members. Eventually, Matt and his brother Jeff returned to WWE in 2017.
3. John Cena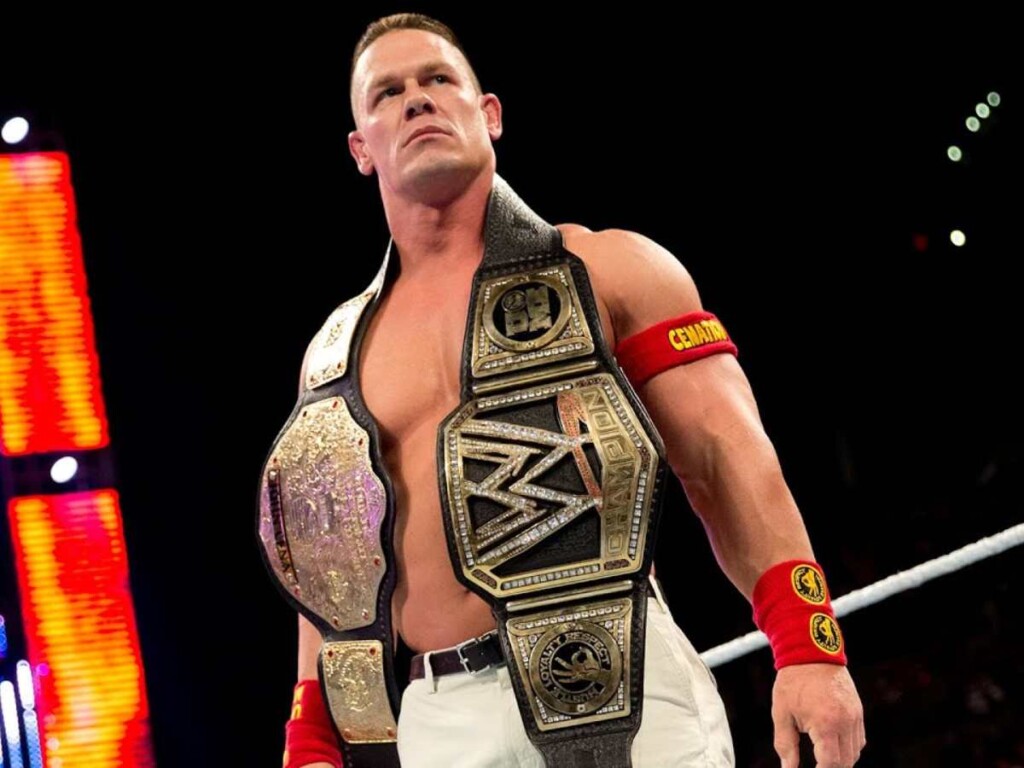 John Cena may be remembered as one of the greatest WWE wrestlers of all time. But his journey to the top was not without its challenges. Despite an impressive debut against Kurt Angle, Cena struggled to connect with fans and lacked a distinct personality for months.
However, everything changed when Stephanie McMahon overheard Cena freestyling on a WWE tour bus. She proposed that he use the "Doctor of Thuganomics" rapper gimmick, which involved him performing freestyle raps before matches.
This gimmick gave Cena the momentum he needed to rise to the top of the WWE and become the face of the company.
2. King Booker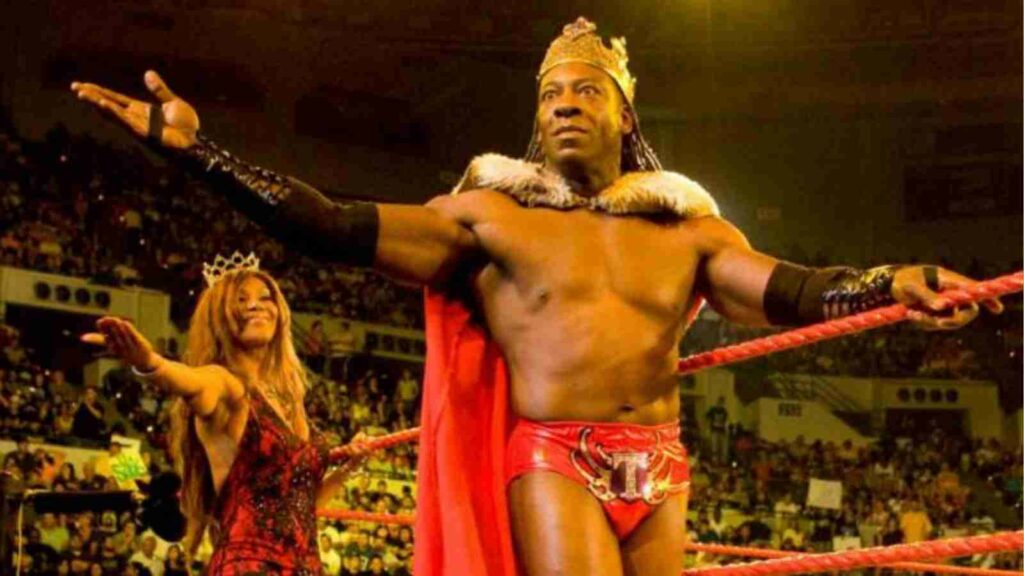 Booker T enjoyed some success in WWE, but eventually found himself stuck in the mid-card and rarely featured in the main event. However, his fortunes changed when he won the King of the Ring tournament and reinvented himself as King Booker.
A character that featured a stable comprising his wife, Queen Sharmell, as well as veteran wrestlers Finlay and William Regal. As the top heel on SmackDown for nearly a year, King Booker went on to win the World Championship and cement his legacy in WWE.
1. Bray Wyatt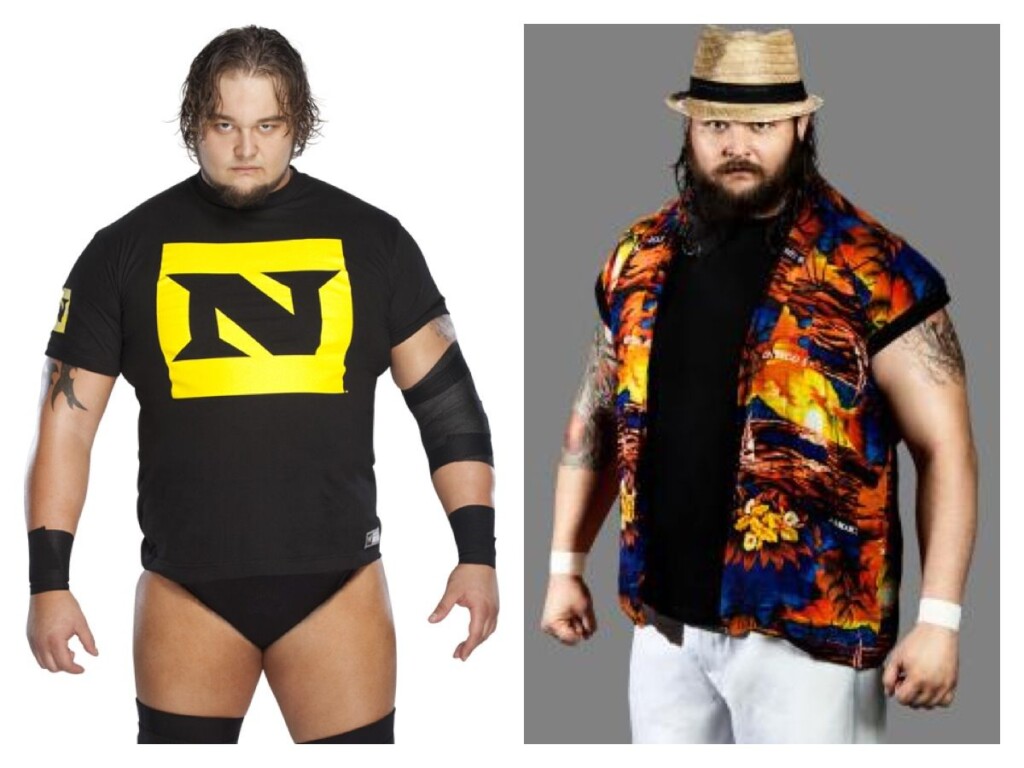 Husky Harris was struggling in WWE after a failed run in The Nexus led to him being sent back down to developmental. To turn his fortunes around, he decided to adopt a new gimmick and was introduced as Bray Wyatt in NXT. This character quickly gained a following and helped Harris become a relevant player when he was called up to the main roster.
As Bray Wyatt, he had memorable feuds with some of the biggest names in the business, including John Cena and Daniel Bryan. Wyatt's gimmick as a cult leader and his unique promo style made him an instant sensation with fans. Although his career has been very turbulent, there's no denying that the gimmick change helped save it and saw him become WWE Champion as recently as last year.
In case you missed out: