The new side of Austin Theory looks aggressive, and it is far better than what he was during the Vince McMahon Era. By the looks of it, Theory has worked on his physique and doesn't seem like the goofball he once was.
The United States Champion is determined and looks serious about proving himself as the best in the WWE. When the world thought that Austin Theory was buried after losing the MITB contract, he rose from the ashes and proved everyone wrong by winning the US Championship at Survivor Series WarGames.
The rivalry between Austin Theory, Bobby Lashley, and Seth Rollins is an intense one, and each one of them has that hunger to become the US Champion. This week on RAW, Seth Rollins confronted Bobby Lashley, and the two got involved in a brawl that was stopped by the WWE officials.
Next week on RAW, Lashley and Rollins will face off in the No. 1 contender's match for the US Championship. The brawl has indicated how good the match on RAW next week will be, and the two can't wait to take down each other. It hasn't been disclosed as of yet where the match for the US Championship will take place, but fans will find out soon.
Austin Theory defended his US title on the same night against Mustafa Ali. The match saw Dolph Ziggler interfere in the match and cause Ali to win the match by DQ. This infuriated Ali, and he began arguing with Ziggler. Theory managed to take down both men as they were distracted.
During an appearance on RAW Talk, Austin Theory stated that it doesn't matter who wins between Bobby Lashley and Seth Rollins; he is going to triumph each time when he faces either of them. Theory noted that there is no one on his level and that no one has the ability to carry the show like him.
"The best of the past, that's whose gonna win the best of the past. Because those guys, they're not in my league. And Bobby Lashley and Seth [Rollins], same result, every time because there's nobody here on my level, there's nobody that's gonna carry this business and do it like me all day."
Also Read: "He's a future HOF'r," Kenny Omega reacts to Vince Russo's comments on Seth Rollins
Austin Theory spoke about winning the US Championship at Survivor Series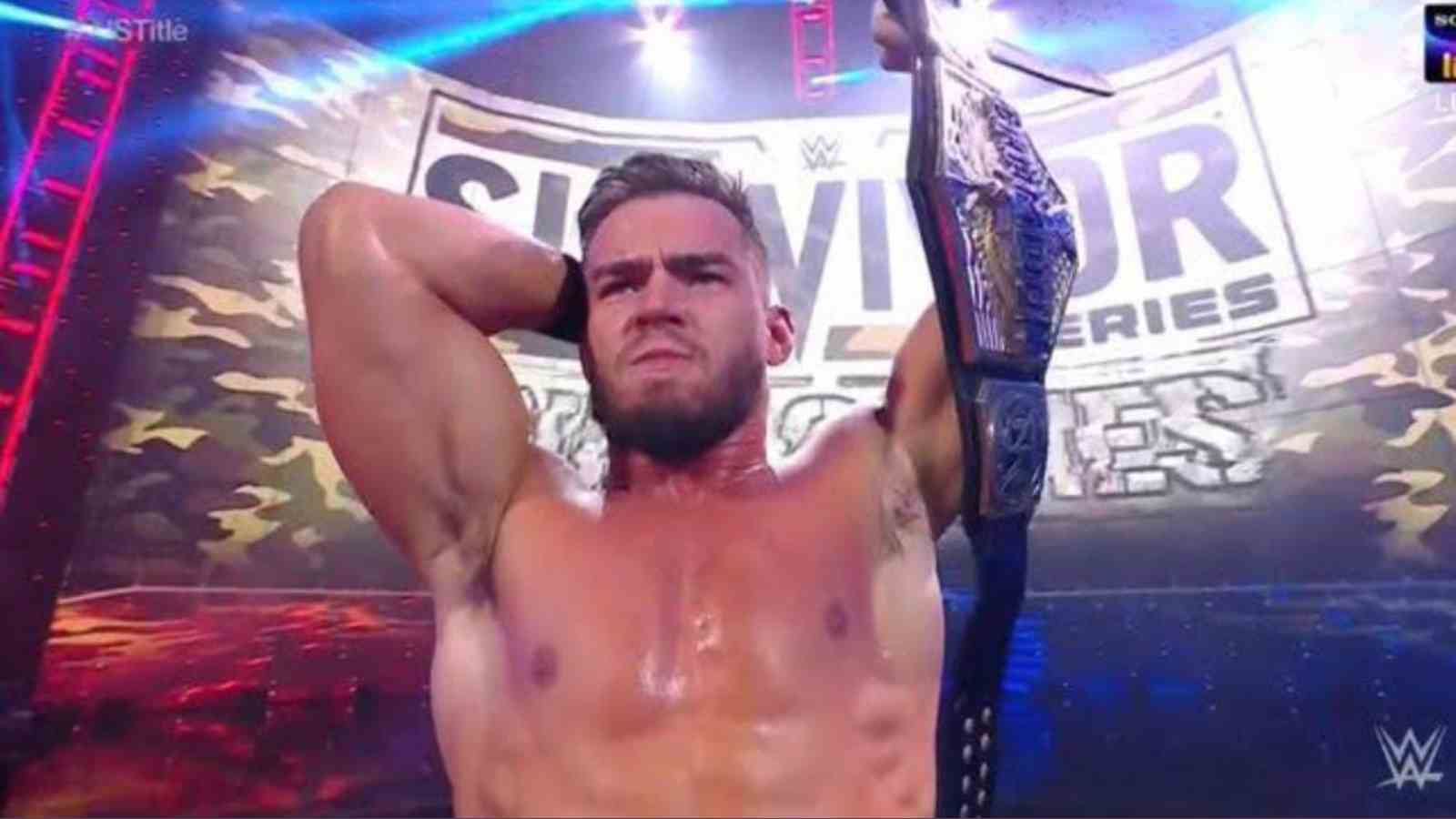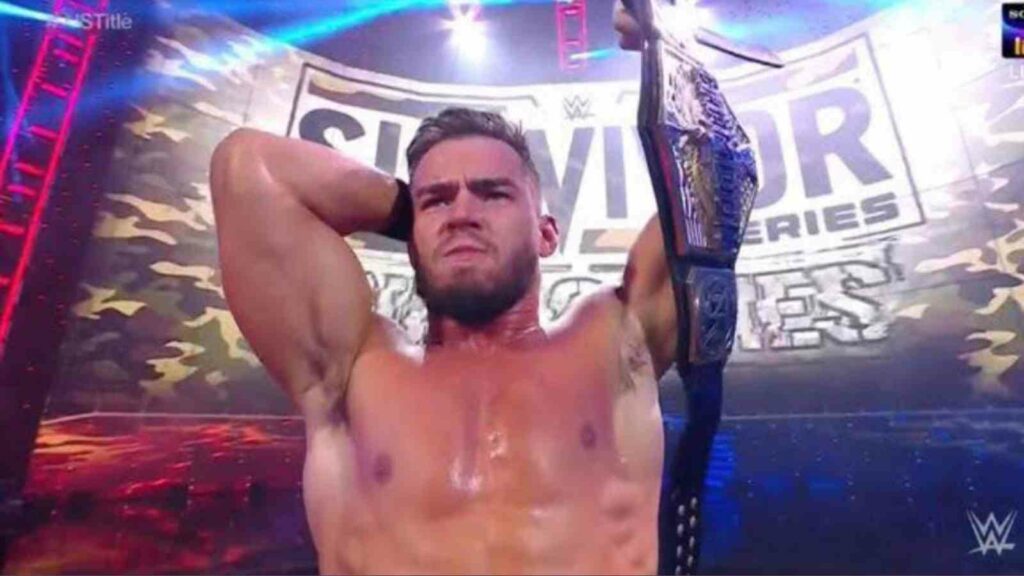 The US Championship match at the Survivor Series was an entertaining one, which combined Theory and Rollins' athleticism and Bobby Lashley's power. The ending was a creative and nice, with Lashley spearing Rollins and Theory falling on Rollins to clinch the victory. Austin Theory deserved to win at the event after losing the MITB contract several weeks ago on RAW.
After winning the championship, Theory spoke to BT Sport, where he shared his experience of winning at the Survivor Series WarGames. He stated that there were a lot of emotions running through his mind and noted that the match was an important aspect of his career. He said it's an incredible feeling and that he can't believe he's a two-time US Champion.
Also Read: WWE Legend thinks Triple H could have produced 5-Star matches with current Generation Superstar
"It was a lot of emotions, I'd say, being out there, all the fans in Boston, Massachusetts,…..This right here just puts that next stamp on that for me and moves me up that ladder. It just kind of blows my mind that I'm a two-time United States Champion. It's awesome,"
Austin Theory's transformation is amazing, and now fans can definitely see the potential in him to become a World Champion one day. The recent failure doesn't bother him, and he intends to not look back but move forward.
Also Read: Huge Update on the future of Bobby Lashley on Raw after a surprising loss at Survivor Series 2022