With Royal Rumble almost upon us, the WWE Universe is ready to let it unfold. One of the biggest news outlines that made the rounds a few days ago was The Rock stepping away from the conversation about a WWE return. Per Wrestling Observer, The Brahma Bull indicated to WWE that he won't be able to get in a ring shape by April. Due to his XFL commitments and insurance policies in Hollywood, there's a huge chance Dwayne's not lying.
However, it can very well be a massive swerve too. In the past, many superstars denied their return rumors until they actually came back. The most prime example of this was Edge, who kept dismissing reports of him being medically cleared by doctors until he returned in the Royal Rumble match in 2020. But, keeping Rock's ridiculous schedule in mind, it would be foolish enough to compare both situations with such similarity.
Nobody would actually know if The Rock is really coming back until he physically shows up. Surely, WWE will ensure to have this one close to their chests. Well, apart from fans, WWE Hall of Famer Booker T has also shed some light on The Great One's heavily rumored Royal Rumble status. Speaking on his Hall of Fame podcast, the former King of the Ring agreed that Rock's return would be profitable in every way possible. However, he's way too busy to show up.
"Maybe he could be an unexpected entry. It would be big. I would be big, man, if The Rock showed up. The place would pop. At this stage of The Rock coming back as far as his wrestling career, it's gonna be in a singles match or a tag match. I don't think he's gonna be in the Rumble. I just don't see that. He's just too busy."
Discover more: WATCH: Triple H yells at Shawn Michaels to not turn his back in a hilarious moment from WWE Raw IS XXX
Will Roman Reigns vs. The Rock be the biggest missed opportunity in WWE history?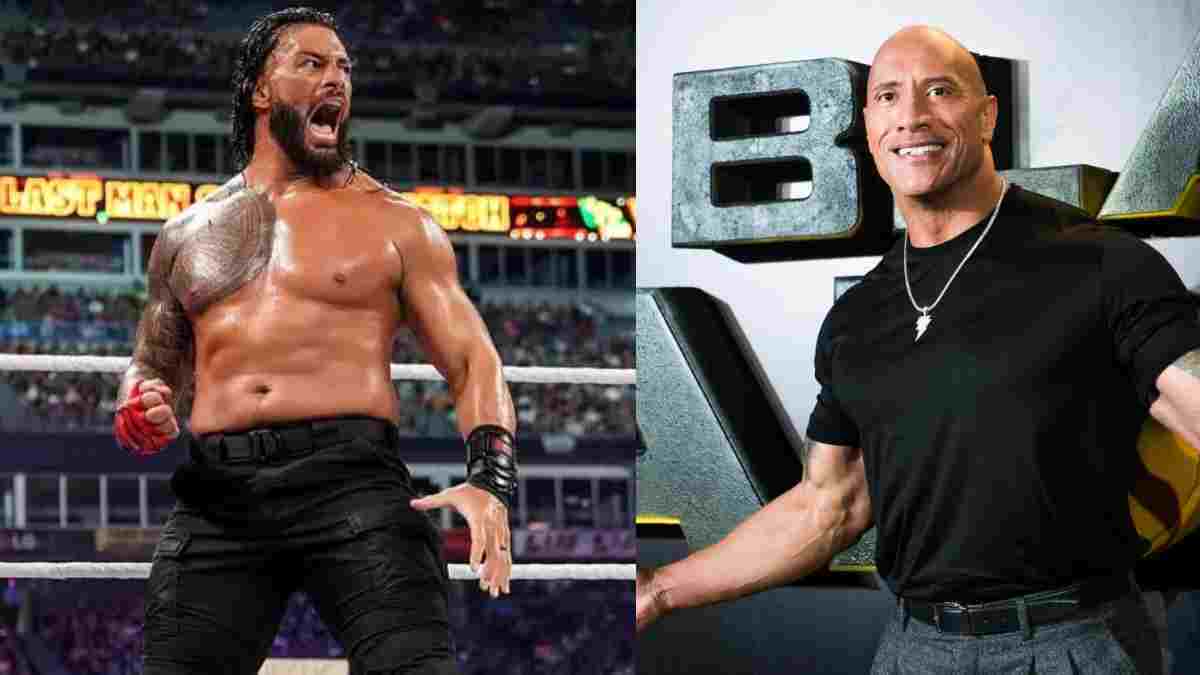 With the clock ticking down, the anticipation about this year's Royal Rumble winner keeps growing. For the men's part, Cody Rhodes is the odds-on frontrunner to seize the moment and punch his ticket to WrestleMania 39. However, everyone's just clamoring for The Rock to dumbstruck themselves and make his impending comeback.
It's now or never for The Brahma Bull as far as his WWE future is concerned. Previously, he was slated to face Roman Reigns at WrestleMania 37 with a Hollywood theme, until the Covid-19 pandemic caused everything to stop. If it was not for the devastating pandemic, that dream battle probably would've already happened three years ago.
However, nothing can be availed by crying over the past. As of now, it all comes down to The Most Electrifying Man himself. He can stay away and better be known as Dwayne Johnson with even more authority. But, it's not impossible that he gives his cousin whatever the heck is needed for the greater good.
In case you missed it!
"Makes me laugh," Alexa Bliss comes up with a savage response to her online trolls
The real reason behind The Bella Twins' absence on WWE Raw IS XXX revealed