A couple of days ago, Stephan Bonnar took his final breath. Due to a suspected heart complexion, he left us. Tons of mourning messages were unleashed and everyone marked their final words for the UFC fighter. Although, his popularity levels never touched Conor McGregor or Daniel Cormier, the American Psycho still managed to exist in that space.
The 250 pounder was a well-versed name among the light Heavyweight division. One of his most courageous and notable bouts came up against Anderson Silva. At UFC 153, Bonnar took on the greatest pound-for-pound fighter in the main-event. But, ever since the bell rung, barring few lucky shots, the Spider asserted his dominance and knocked-out the American Psycho.
Even though Stephan Bonner became a victim to multiple injuries throughout his MMA career, he used to stood up and fought back. Today, we're going to learn whether the UFC legend ever stepped foot inside of a WWE ring or not. As we know, Bonnar pursued professional wrestling after 40s, which many believed was a late call for him.
However, the 6'3″ Las Vegas resident has cleared his point in the past about his goals in pro-wrestling. According to him, he didn't graced the squared circle for delivering 5-star classics. The enjoyment factor and the call for freedom are what tempted the American Psycho to take this route. He wrestled on the independent circuit in 2017 and Impact Wrestling.
But, he never stepped inside of a WWE ring. The reason behind this was simple ans straight. Stephan Bonner wanted complete freedom in whatever he aspired to do and WWE was definitely not meant for him. Due to their ultra-sensitive work environment these days, they've transitioned into a family friendly PG product. Far from cursing, blood-jobs and edgy angles on their television, the Stamford-based promotion is not what Bonnar would've wished for.
Also Read : Roman Reigns Net Worth, WWE Career, Salary, Wife, Kids, and More
Why tons of MMA fighters have diverted towards Pro-Wrestling?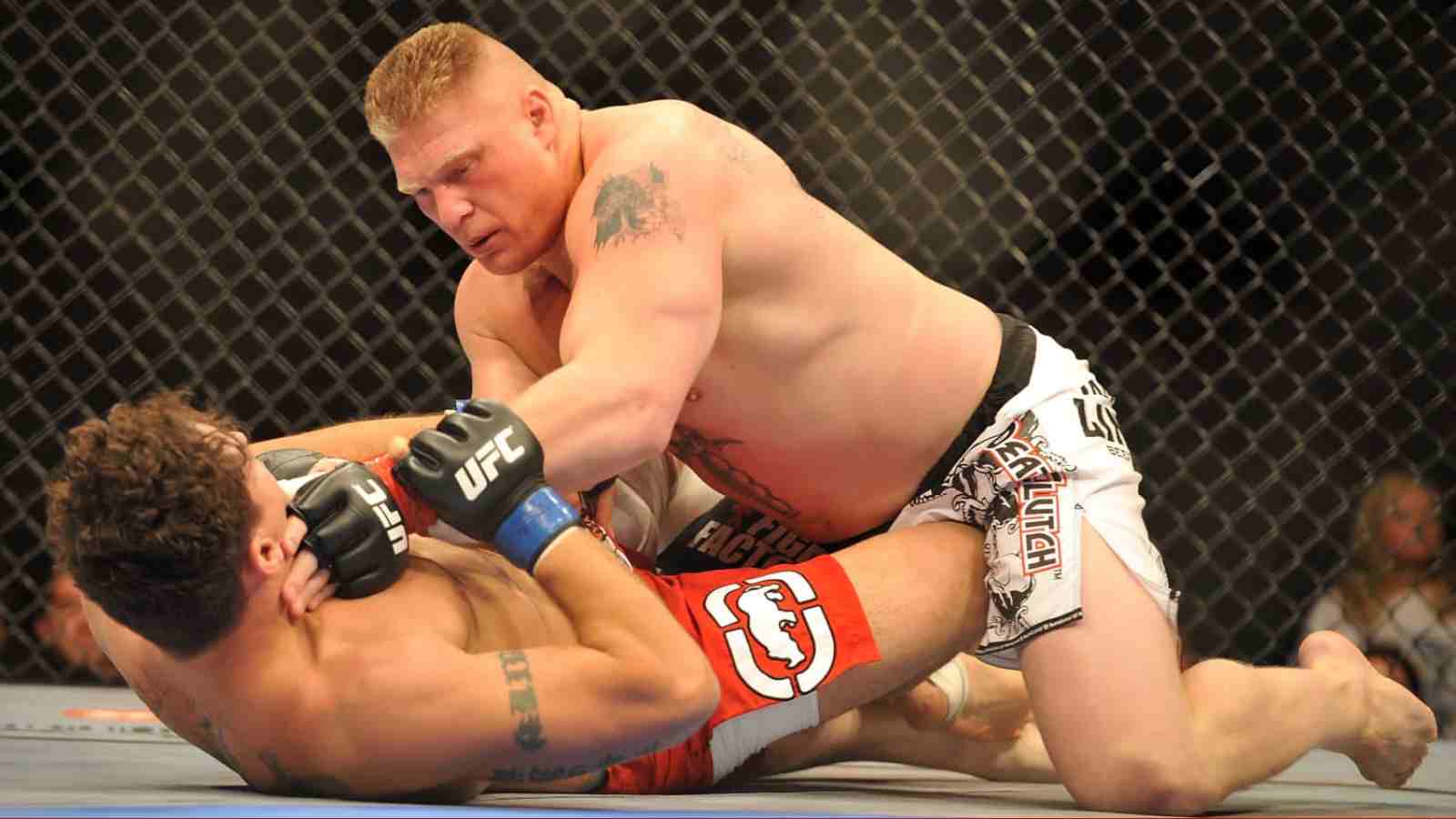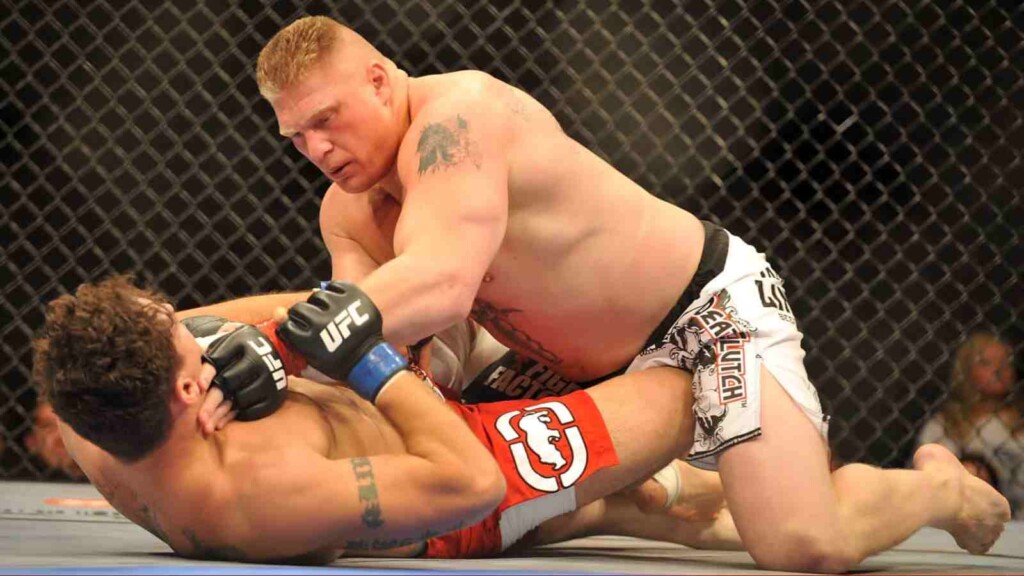 Names like Brock Lesnar, Ronda Rousey, Bobby Lashley and so many more are now full-blown professional wrestlers. However, at one point, they were decimating their counterparts inside of the MMA domain. Although, Lesnar and Lashley started as a pro-wrestler much before entering the octagon, they had significant runs over there, for good part.
However, all of the aforementioned names are currently the top stars in WWE. When they knew that their time was up in Combat Sports, they switched their professions. But, what made them to move forward in this direction? Was it money? Maybe. Or is it the freedom to work in a less injury-prone environment?
Well, one thing is certain in Sports Entertainment and that's you're less self-oriented and more of fan-oriented. Wait, I mean that there's no pressure to knock down your opponent and win the bout. Here, you've to work according to pre-planned spots which are mainly directed towards providing maximum entertainment and minimal physical damage.
Also Read : The Undertaker Net worth, Real Name, Income, WWE Career, Wife, House and more
Wrestlers have to co-ordinate with each other, compliment one's strengths and weaknesses and work cohesively. There's a reason why WWE has established itself as the Undisputed King of Sports Entertainment. The perk to work in lighter schedule and collect huge bag of dollars are also some key attributes which usually prompts these MMA guys. The trend for the MMA-WWE switch is on a rise and we would definitely see more of them come and have a shot at this.
Also Read : Brock Lesnar Net Worth, Real Name, Salary, Wife, House, and more