With Roman Reigns and Cody Rhodes facing off against each other at WrestleMania 39, WWE Hall Of Famer, Jeff Jarrett gives his views on who should win the American Nightmare vs The Tribal Chief bout.
In the main event of WrestleMania 39, we will see Roman Reigns defend his WWE Undisputed Universal title against The American Nightmare, Cody Rhodes. Cody is gearing up for the match, looking to be the one that dethrones The Tribal Chief.
Appearing on the My World With Jeff Jarrett podcast, the AEW veteran placed his bets on The American Nightmare walking out of The Grandest Stage of Them All as the winner. According to Jarrett, it would hurt Reigns more than Cody if The Tribal Chief retained his title at WrestleMania.
"I'll say this. If Roman didn't do the honors, I truly believe it would hurt Roman worse than it would hurt Cody. It's no secret Roman only works select shows. I mean, he's done RAW and SmackDown both here as of late, but for a long time, he was one day a week. I don't believe that's sustainable in so many ways in this industry", said Jarrett. He goes on to explain his words by giving an example of a TV show, a movie or a musical act. In a touring company, there's always a lead singer at almost every show. The show is less interesting if the singer is absent from the show for most of the time. He compares this with Roman Reigns and his less-than-frequent appearances.
He also said that it'd be a "no-brainer" that Cody Rhodes should beat Reigns at The Showcase Of The Immortals. While he makes a good point about Reigns' part-time schedule, it has worked in the past when Brock Lesnar was the champion. Lesnar would fight only on special occasions, sometimes working one show in two months. It's also a good point that it'd be better to have a full-time champion. However, the full-time champ might face more than often fights from his opponents. But another thing to keep in mind is having a title match every week doesn't seem suitable for a prestigious title such as the Universal Championship.
Related: Roman Reigns' championship run is unlikely to be ended at WrestleMania
Who should win at WrestleMania- The Tribal Chief or The American Nightmare?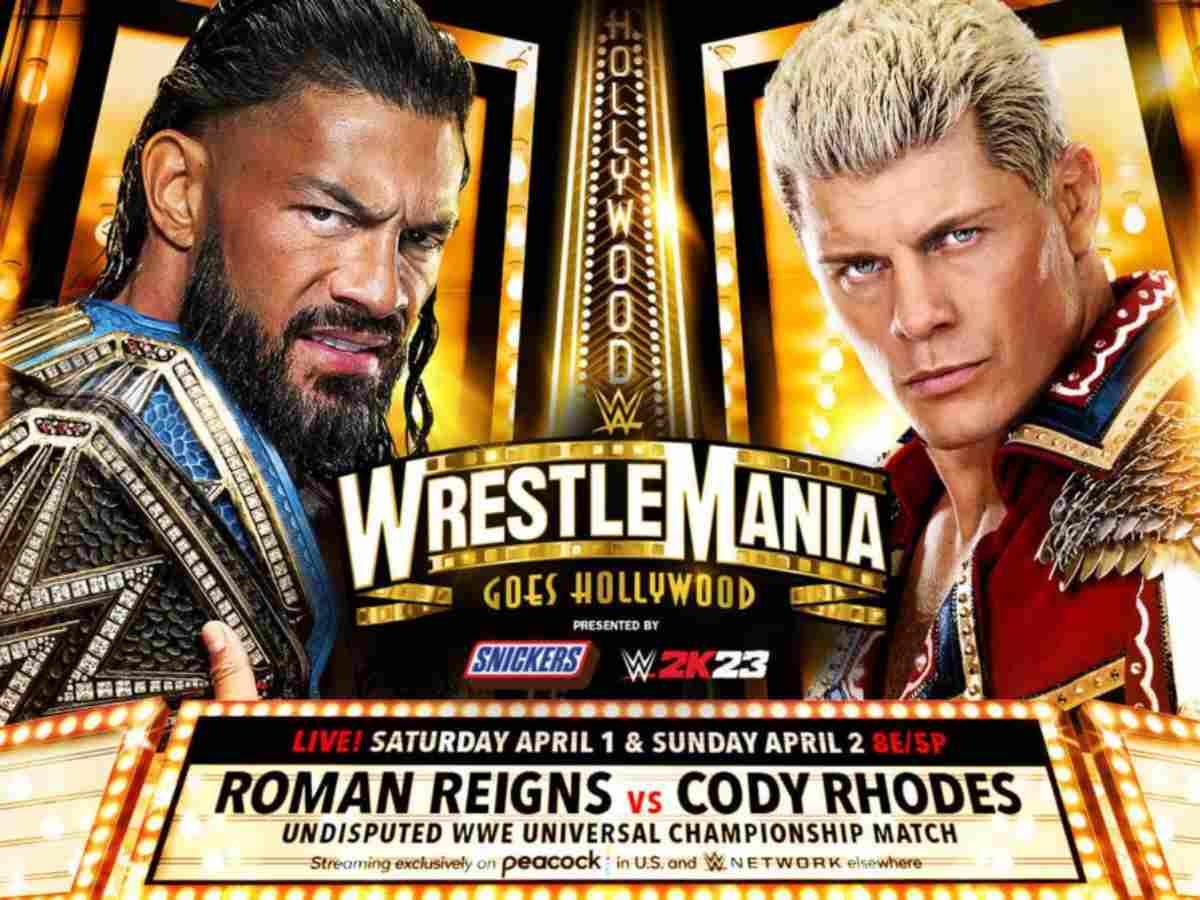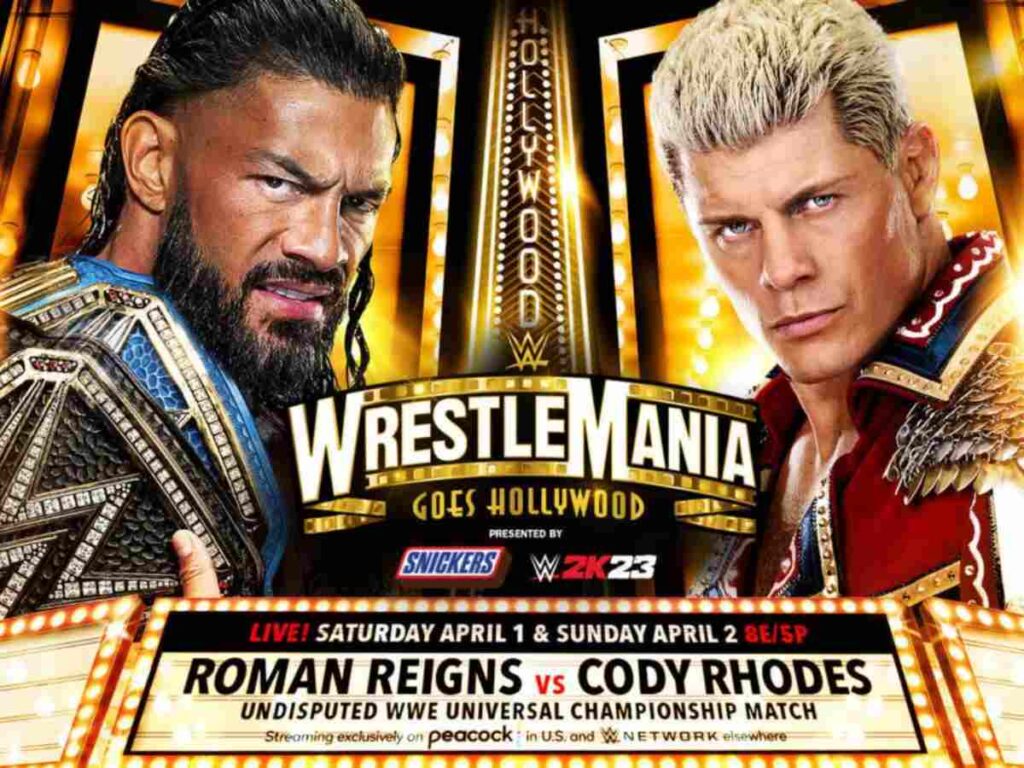 Ever since his WWE Universal Championship win, Roman Reigns has been unstoppable. The Tribal Chief has not been beaten for the title for almost 3 years now. He has successfully defended the championship for 3 years and is looking to complete a 1000-day title run. However, that achievement might seem a bit difficult as he is facing The American Nightmare at WrestleMania.
Cody Rhodes is looking to be the one to put an end to Reigns' dominant title run. He also wants to win the title in order to fulfil his father's dream. So who should win the title bout? Should it be The Tribal Chief, who would complete his 1000-day title run, or should it be Cody Rhodes? Find out in their match at WrestleMania 39.
In case you missed it: