Over the past few years, the WWE Universe has seen many influential names come to the company for a rare appearance or a match. One such global personality that impressed the fans is Logan Paul. The YouTube star signed a wrestler's contract with the company back in July last year. However, in a recent podcast, Logan Paul revealed that his WWE contract is coming to an end very soon.
The social media megastar wrestled his first match in WWE at WrestleMania 38. Ever since then, he has impressed the fans with his exceptional in-ring abilities. It was reported last year that Paul signed a multi-year deal with WWE, which was supposed to end on April 2024. However, The Maverick cleared the air when he spoke about his contract during his podcast. In the latest edition of the Impaulsive Podcast, Logan Paul confirmed that his WWE contract will expire this year at WrestleMania.
Speaking about it, he said that it was a weird feeling for him to realize that his rookie year was about to be over. He said that his WWE run is the personification of everything he has been doing. Moreover, Paul stated that he wants to stick to this business always. "It's so crazy. It's like the epitome of everything that I was doing my entire life… I want to lean into it; my contract ends this WrestleMania. My rookie year is about to be up," he said.
However, Logan Paul said his rookie year in WWE has been exceptionally good. Paul, who signed with WWE last July, has wrestled in one of the biggest matches of his career against Roman Reigns. Moreover, The Maverick enthralled the fans with his astounding performance at Crown Jewel. The WWE Universe has shown quite a liking for his in-ring skills and charisma.
Logan Paul will face Seth Rollins at WrestleMania this year before his WWE contract expires. However, it looks inevitable that the YouTube star will renew his contract with the company. The WWE Universe believes that he has much more to deliver as a full-time superstar in this industry. Hence, it will be interesting to see how things shape up after WrestleMania.
Related: "No Chin!" Logan Paul makes fun of former WWE Champion after he knocked him out again at RAW
Logan Paul battles Seth Rollins at WrestleMania 39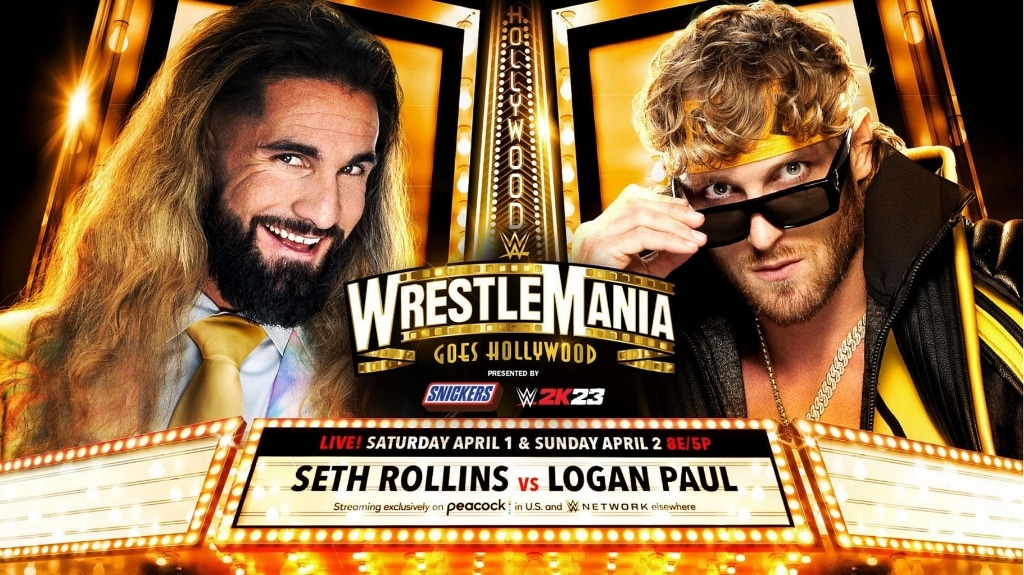 The storyline between Seth Rollins and Logan Paul was set in motion when the latter eliminated The Visinory at the Royal Rumble match this year. Following the segment at Rumble, the two superstars took multiple shots at each other during podcasts and interviews. However, things became personal when The Maverick cost Rollins his match at the Elimination Chamber.
However, the two superstars faced each other in the subsequent episodes of Raw. Not only did they roast each other, but they were also involved in a brawl. Moreover, the social media star knocked Rollins out twice in Raw. He gave an emphatic statement to the former Universal Champion ahead of his match at Mania.
The two superstars will clash with each other at The Grandest Stage of Them All. Therefore, it will be interesting to see whether Seth Rollins can exact his vengeance upon Logan Paul or if the YouTube star stuns the world by emerging victorious.
In case you missed it :