Karrion Kross made his presence at the Clash at the Castle and even distracted the Scottish Warrior Drew McIntyre at the event, which proved to be a small advantage for the Tribal Chief Roman Reigns in the midst of the match.
Roman Reigns clinched victory at the event and is now expected to cross the 1000th day mark as an Undisputed Universal Champion. Karrion Kross returned to WWE when Triple H took over as the creative and is said to face the Tribal Chief in the future.
Karrion Kross is set to be involved in a feud with Drew McIntyre as Kross had attacked McIntyre after his return and McIntyre too would have some unfinished business with her. It is said that McIntyre and Karrion Kross would lock horns with each other at Extreme Rules.
Karrion Kross said in a recent interview with Quetzalli Bulnes of WWE Espanol that his major objective when he initially left NXT and joined the main roster was to compete against Roman Reigns. However, he never wanted to talk about it in the open since he thought it wouldn't ever happen.
"When I was leaving NXT the first time, and coming to the main roster, my goal was to compete against Roman Reigns. I wanted to be very careful how I wanted to talk about that publicly, because sometimes when you say what you wanna do, publicly, it will never happen."
In addition, Kross said that when asked if he wanted to face Goldberg, Brock Lesnar, or Randy Orton, he would reply that he would. However, he would withhold Roman Reigns' name because he didn't want Reigns to be aware of his intentions.
RELATED: "This Empire must fall"- Karrion Kross sends a warning to Roman Reigns after the latter's win at the Clash at the Castle
Karrion Kross had spoken about what went wrong during his first run in the WWE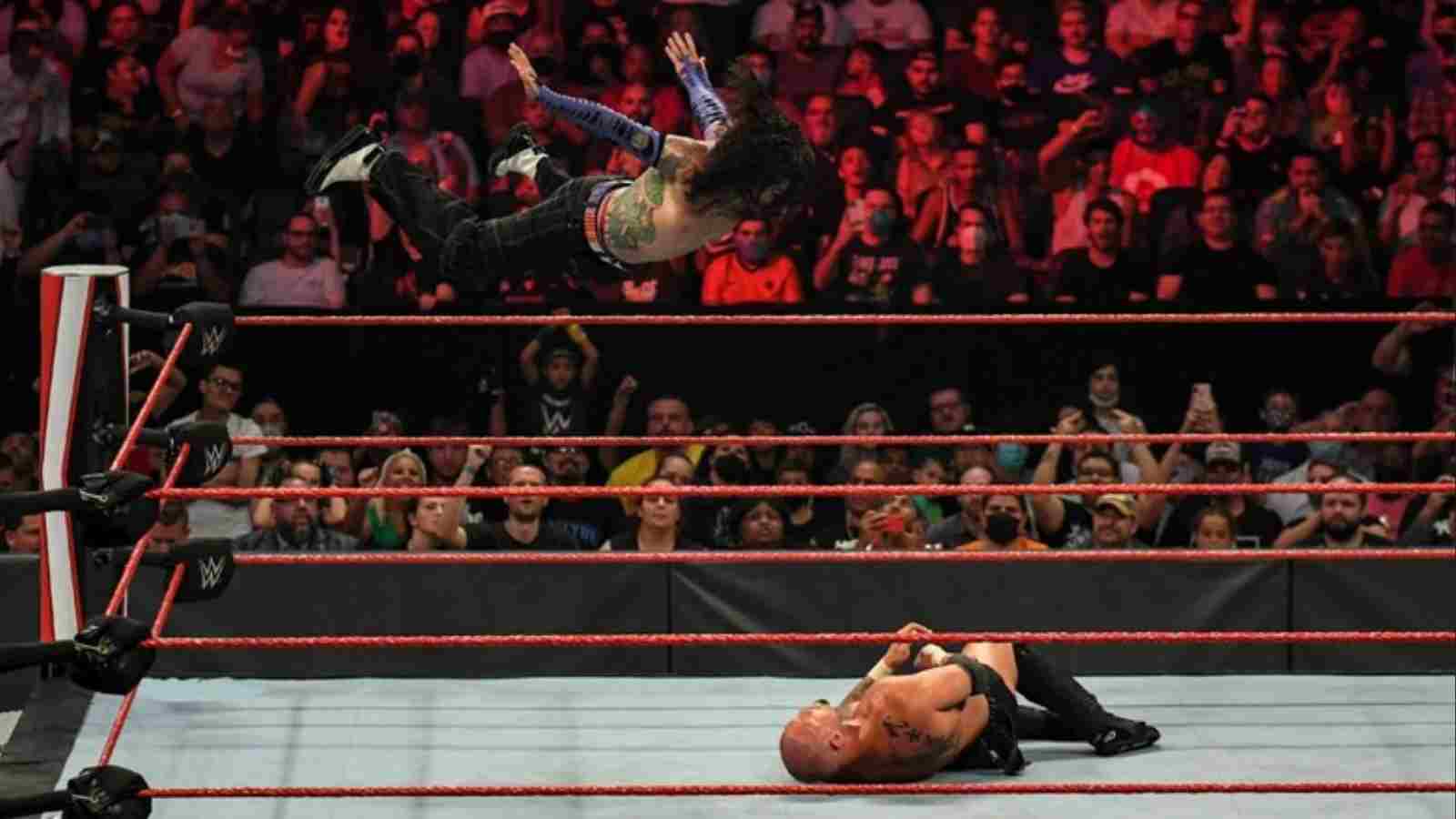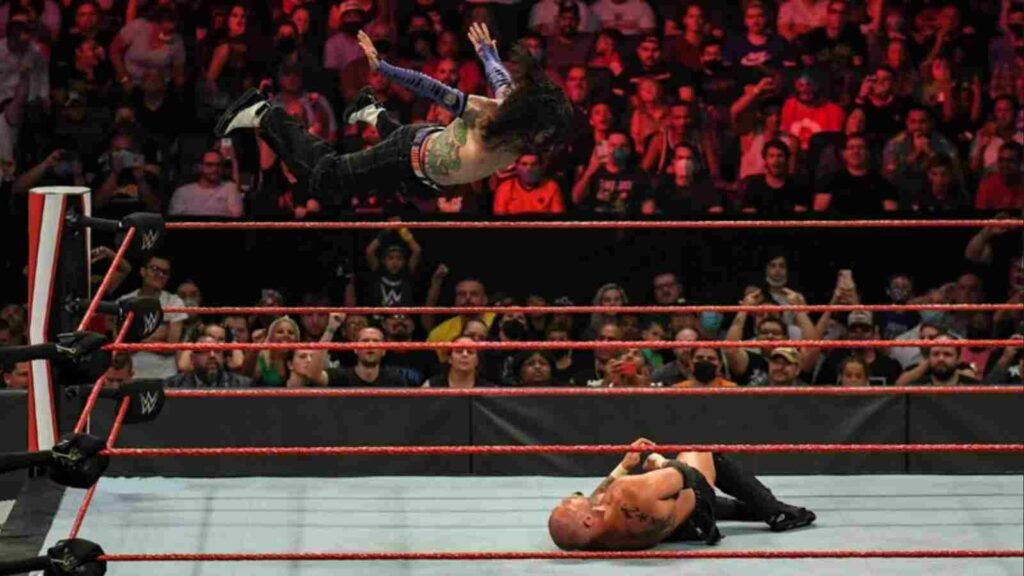 Karrion Kross had made his main roster debut when he was an NXT champion and on his main roster debut, he competed against Jeff Hardy and marked Kross' first pinfall loss in the WWE, which came in less than a minute. The match was a controversial one and affected Karrion Kross' credibility as an NXT Champion and he lost the NXT Championship thereafter.
Karrion Kross thereafter made a change in his character but it was poorly received by the critics and subsequently he was released from the WWE. During a recent interview Karrion Kross had revealed what went wrong during his first run in the WWE.
He said that continuity was a key factor in his failure during his first stint in the company. According to Kross, the Karrion cross who won the NXT Championship was not the same as the Karrion cross who made his main roster debut.
ALSO READ: Bret Hart claimed that WWE used Triple H to "Tar and feather" the WWE legend in the final days of his life