The rivalry between Karrion Kross and Rey Mysterio is starting to heat up. The rivalry began on the December 2nd edition of SmackDown, when Kross chose Rey Mysterio as his next victim. Thereafter, Karrion Kross confronted Mysterio in his training room.
He appeared to have given him a warning by saying that his time was up. This week on SmackDown, the former NXT champion and his wife watched Mysterio vs. Angel from the stands. As Mysterio won the match, Kross pointed towards his wrist.
Rey Mysterio was drafted to SmackDown on the October 14th edition of the show. Mysterio informed Triple H that he is leaving the WWE because he can no longer put up with his son's harassment each week on RAW. Triple H came up with a solution and got him transferred to SmackDown. The former World Heavyweight Champion also fought for the Intercontinental Championship against Gunther but failed to win.
Karrion Kross has had a great comeback, with his rivalry against Drew McIntyre being thoroughly enjoyed by the WWE Universe. Kross' reputation as a heel will boost as a result of his feud with Rey Mysterio.
Kross has now posted on Twitter regarding his feud with Mysterio. The former NXT champion stated that he has competed in Mexico at the highest level for over 3 years. Kross said that he has defeated the best during his time in Mexico. He indicated that he would beat Rey Mysterio when they face each other.
"I competed in Mexico at the highest level for over 3 years. I was never pinned or submitted once. I beat them all. Every prospect. Every name. Every Champion. Every Legend. Except for The King himself. Fate has aligned me again with completing the new timeline,"
Also Read: "I think he's highly underrated," Seth Rollins lavishes praise on his former WWE rival, refers to him as a mentor
Karrion Kross spoke about working with Rey Mysterio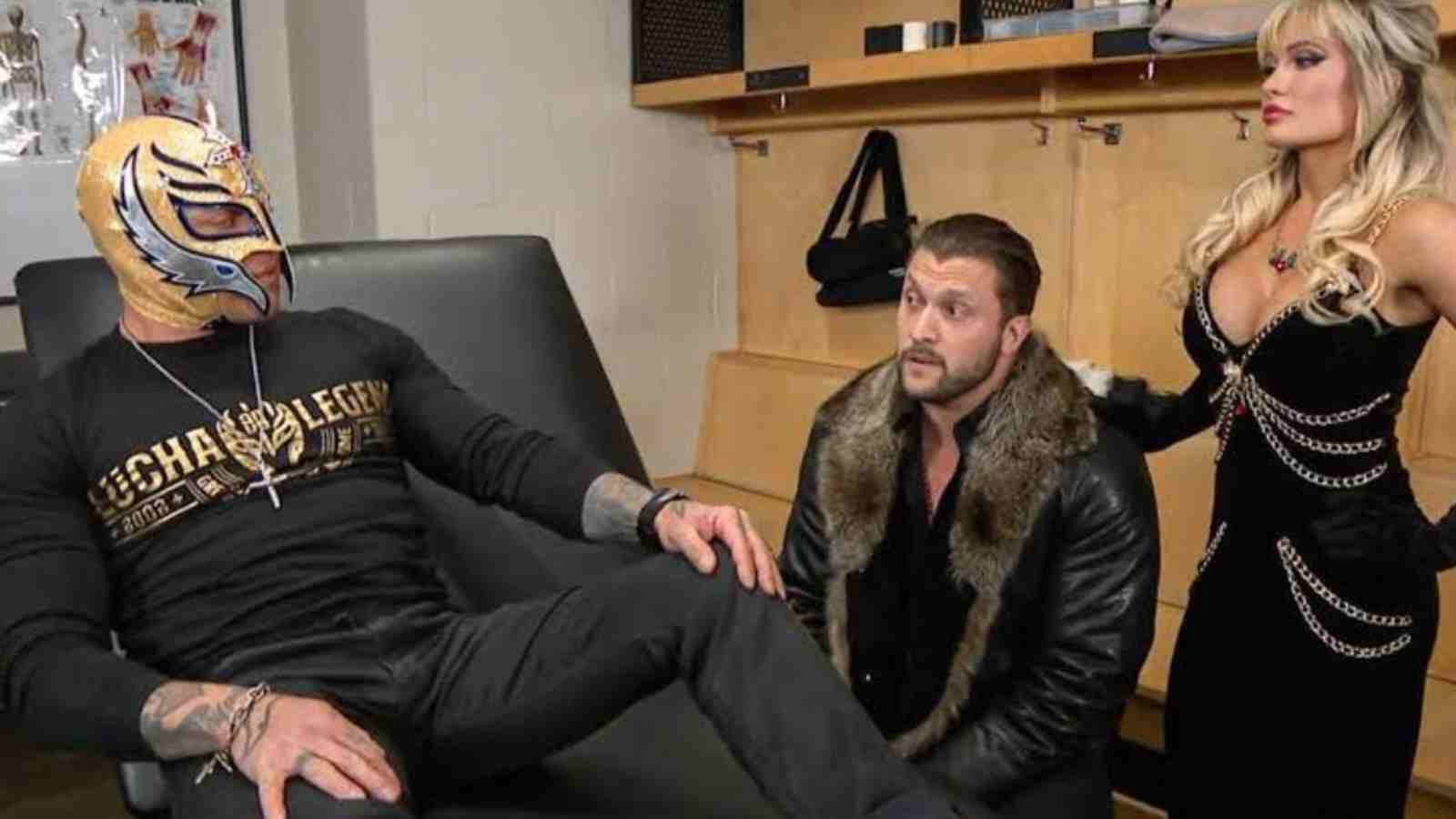 Following his return to the WWE, this will be Karrion Kross' second significant feud. Fans anticipate that his conflict with Mysterio will be as heated as his conflict with Drew McIntyre.
Kross recently expressed his excitement about working with Rey Mysterio in an interview with Cheap Heat's Peter Rosenberg. He said that he wants to present something fresh and engaging. According to Kross, he has some intriguing ideas and believes that WWE would allow him to use them.
"I'm very excited about this and I'm getting ready to give people something unique and interesting to Rey's total overall story arc that they haven't seen yet before……So far, since I'm gone back, I've been very happy."
Also Read: WWE Hall of Famer reveals why Charlotte Flair suddenly stopped working with her father on-screen
Although Karrion Kross has underperformed in the ring since his return, he has been decent on the mic. His heel turn has been quite convincing, and the WWE Universe has expressed their hatred for the couple. The former NXT Champion seems to be pumped up for his feud with Mysterio and will surely provide a solid performance inside the ring.
Also Read: "That's awesome for me," NXT Superstar doesn't feel offended when compared to The Miz