Rey Mysterio is currently set to face his son Dominik in a match at WrestleMania. The 48-year-old WWE Legend recently spoke about his son's progress as a WWE Superstar.
Appearing on WESH News 2, Rey Mysterio was asked about his son's progress as a superstar in WWE. The Master of 619 went on to say that Dominik has undoubtedly grown as a performer. It was certainly hard for him to live up to the "Mysterio" name, but he has since come a long way from being just Rey Mysterio's son.
"You can only imagine the pride that I feel watching him on TV. I'm on SmackDown, he's on Raw, so to be able to just sit down at home with my wife and view his matches, hear his promos, just witness his growth throughout the past year and a half [or] year since we were separated, every now and then, I'll look at my wife and go, 'Wow, could you believe how much he's grown, and how good he's getting?", said Mysterio.
Rey said that he is proud of Dominik's work in WWE. He expressed that it was certainly hard for him to walk in his father's footsteps or be in his shadow because of the legacy that Rey created in the past 34 years. However, Dominik has come a long way since he started out as just "Rey Mysterio's son". Mysterio said that he enjoyed watching Dominik's growth as a superstar and how he is creating his own name and not sticking to the "Mysterio" name anymore. Lastly, he said that he loved working with Dominik, whether it was his "Prison Dom" character or the annoying son who always gets what he wants.
Related: "Mama said knock you out!" Fans go bonkers as Rey Mysterio finally lays hands on Dominik Mysterio
Rey Mysterio to face his son Dominik at WrestleMania 39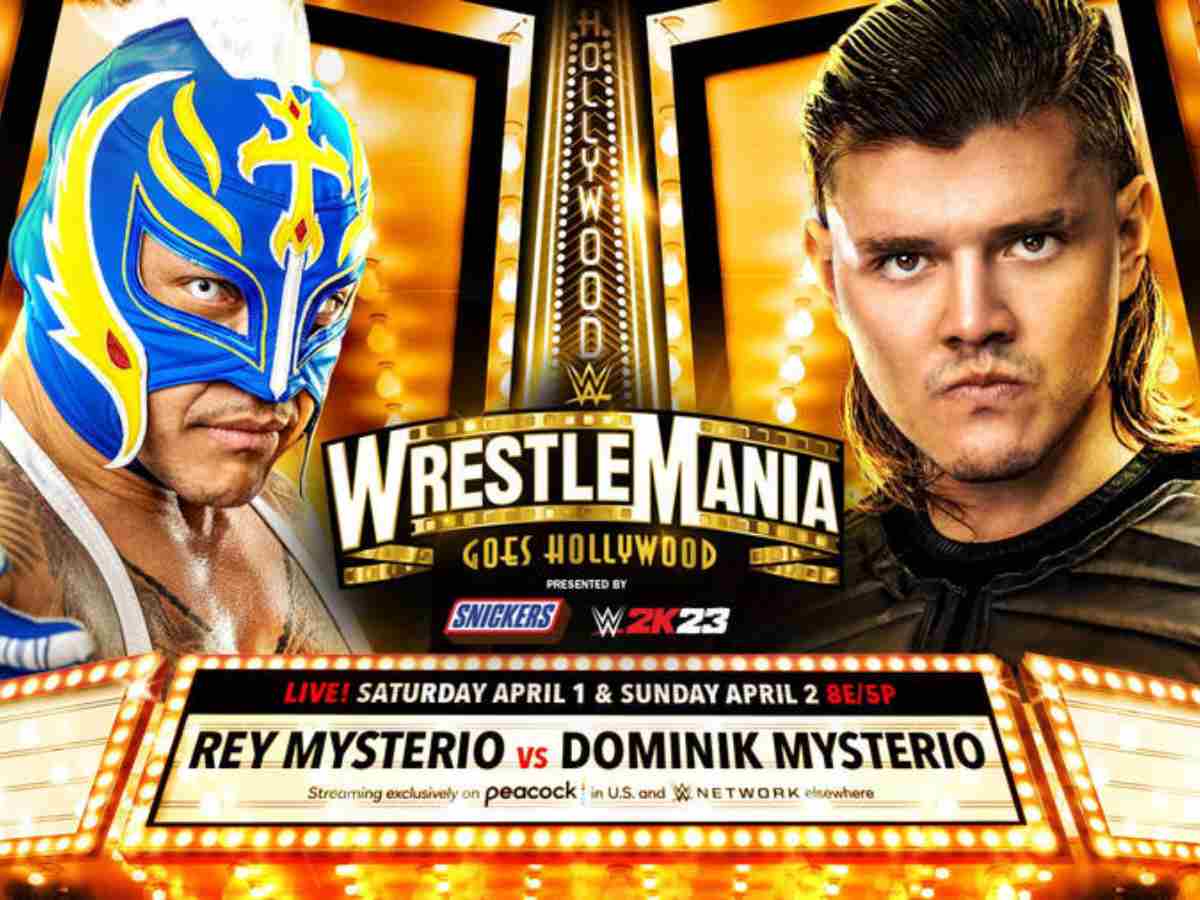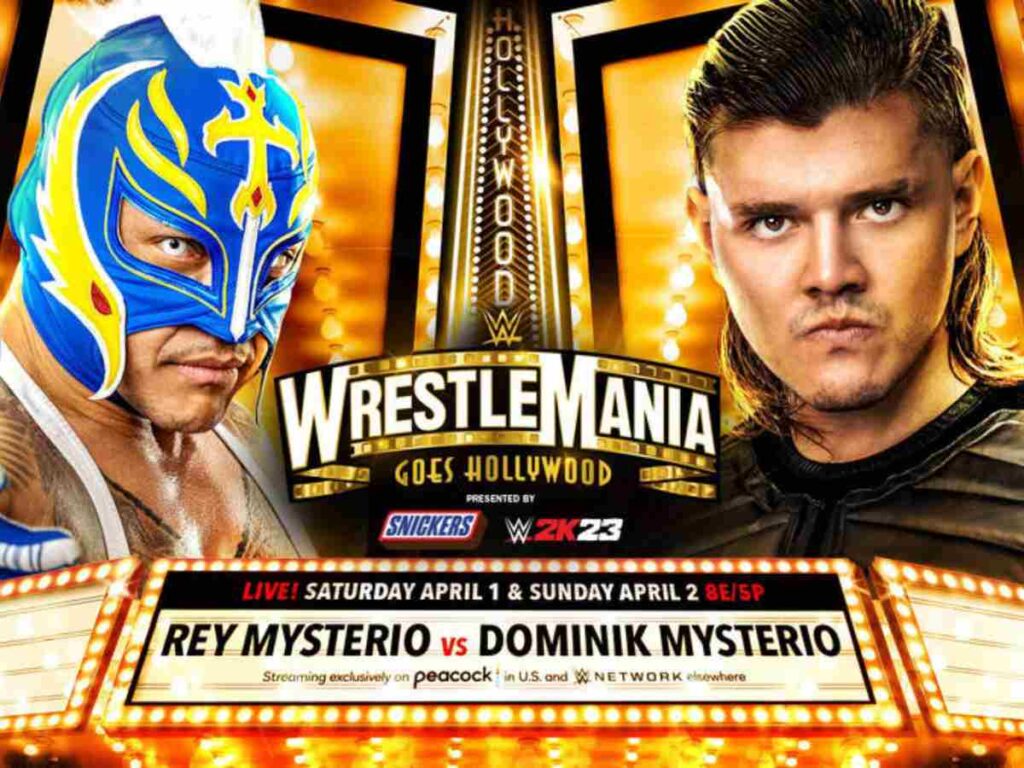 The Master of 619 is scheduled to face Dominik Mysterio at WrestleMania 39. Fans have been wanting this Father vs Son match ever since Dominik betrayed Rey. Dominik turned on his father at WWE Clash at the Castle, where he first laid out Edge with a low blow. He then hit his father with a clothesline, declaring the end of their partnership. He went on to join forces with The Judgement Day (Damian Priest, Finn Balor and Rhea Ripley).
Since then, he has been calling out Rey each and every week, demanding a match against him at WrestleMania. Week after week, Rey continued to refuse a match. According to him, fighting his own son would be a "great disgrace". However, Rey finally snapped when Dominik insulted his mother and sister who were at ringside. Following the snap, a match was made official between the father and son at The Showcase of the Immortals. Who will emerge as the victor? The Master of 619 or his son, Prison Dom? Stay tuned to find out!
In case you missed it: