Rhea Ripley and Dominik Mysterio are currently two of the hottest things going on in the WWE. Their complicated relationship as a part of Judgment Day is something fans love to watch every week. The Eradicator and Dominik are currently ruling Monday Night Raw with exceptional storytelling and hilarious interactions.
Dominik Mysterio has proven himself to be a top class heel after joining Judgment Day earlier this year. His chemistry and on-screen presence with Ripley are being praised all over the world. Besides, both of them are quite active on social media and maintain their heel personas very skillfully. They have been doing a lot of live shows and appear almost every week on Raw.
On the recent episode of Mark Andrew's "My Love Letter to Wrestling" podcast, Rhea Ripley had a hilarious moment. Mark asked Ripley if she watched the "Custody of Dominik Mysterio" match in 2005 between Rey Mysterio and Eddie Guerrero. To this, The Eradicator replied that she couldn't watch it. She stated that it was difficult to watch in Australia back then.
However, Rhea Ripley pulled off a hilarious moment after that. She picked up an action figure of Dominik Mysterio from her place and told that she had the custody of Dominik right now. What was more interesting was that Ripley had the childhood version of the Mysterio from 2005.
As a result, all the members of the podcast burst out in laughter. That was such an amusing moment for fans. Rhea Ripley and Dominik's pair have been spicing things up for a long time. And this adds another cute moment to their story. It was really a humorous segment that left fans chuckling. Watch the video here.
Related : Rhea Ripley recalls getting an unusual text message from WWE before her Royal Rumble victory this year
Rhea Ripley believes Dominik Mysterio doesn't get the credit he deserves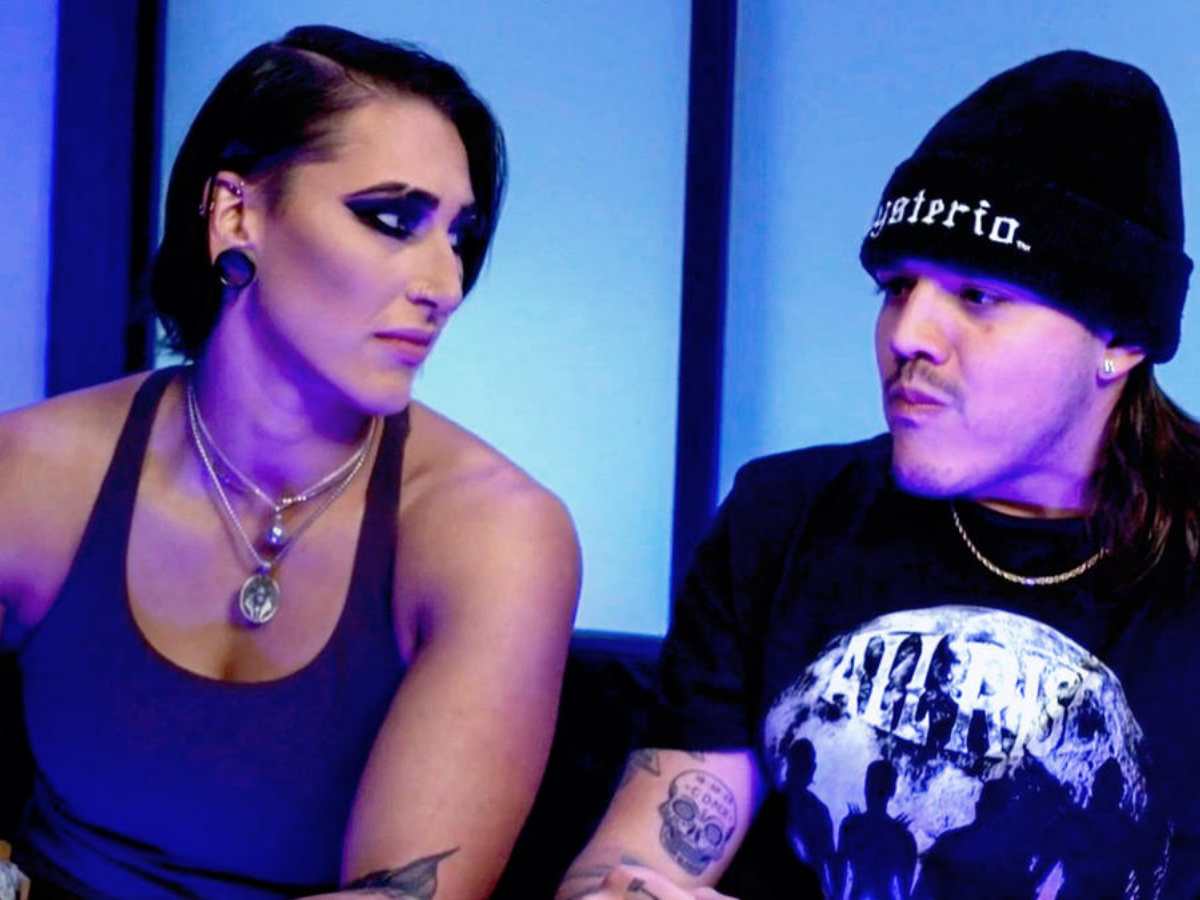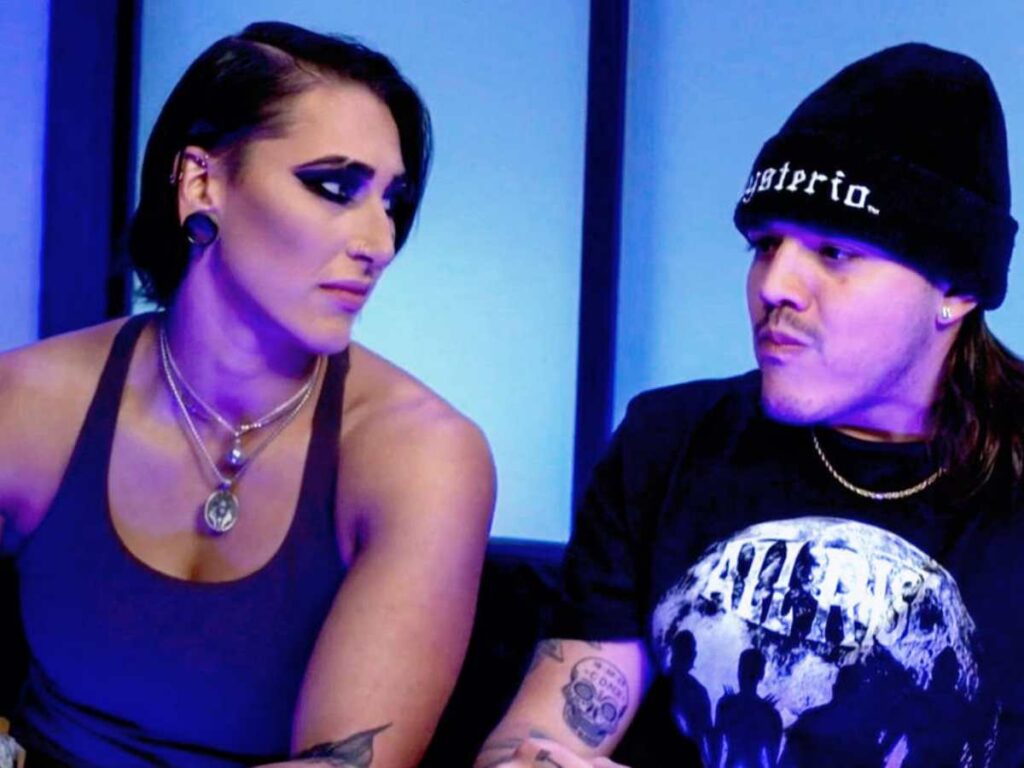 During her recent interview with Justin Barrasso of Sports Illustrated, Rhea Ripley expressed her views on Dominik Mysterio. She stated that her beloved team-mate doesn't get the credit he deserves. According to The Eradicator, Dominik has been doing some amazing things on WWE television.
She praised the Modern Day Latino Heat for paving his own path and making his own way. She believes fans should appreciate and have respect for what Dominik has been doing. However, his heel persona is the reason why he gets booed and hated by a lot of people. The SmackDown Women's Champion believes that this is actually praiseworthy.
Rhea Ripley and Dominik Mysterio have been entertaining fans on and off the screen. Despite being a heel character, the WWE Universe shows tremendous love and support for Mami. Ripley is undoubtedly one of the most prominent stars WWE has produced in recent times.
In case you missed :