Rhea Ripley has been back in action since her injury in June of this year. Ripley had revealed that she had suffered a brain injury due to which she was side-lined and declared unfit for her bout against Bianca Belair at the MITB PLE. She was then replaced by Carmella, who failed to win against Belair. Her first singles match after her injury was against Roxanne Perez, whom she defeated on the October 18th edition of NXT.
Rhea Ripley has been a significant element of the Judgment Day team since the beginning as she is a dominant member of the group, and the most essential benefit is that because she is a woman, no male tends to strike her while she is in the ring, which she does take advantage of.
Despite her gender, her feats of strength match those of a male wrestler, and most recently, she lifted Luke Gallows at the ringside during their bout. The O.C, who will face The Judgment Day at the WWE Crown Jewel in a six-man tag team bout, are now in a dilemma of how to fix the "Rhea Problem.".
Meanwhile, Rhea Ripley is all ready to be at the Crown Jewel and assist her boys. Today, Ripley posted a picture of her with a caption saying "See you soon Saudi,". The photo seems to be from the recent live event that happened in Mexico on October 30th.
Also Read: "I was like, 'Holy caca"- Raquel Rodriguez says that she was extremely nervous for her match against Former Women's Champion
Who will solve the O. C's Rhea Ripley Problem?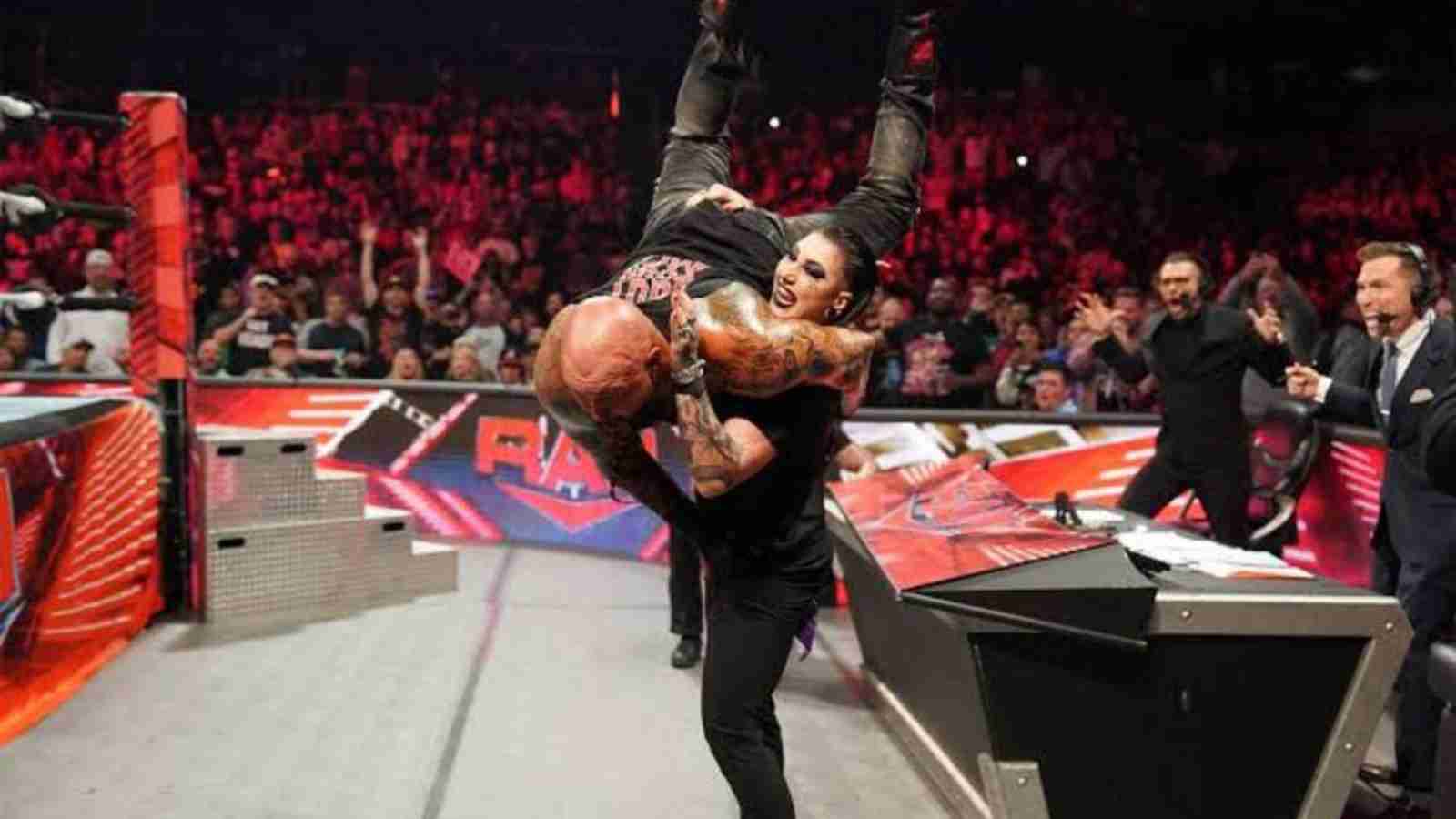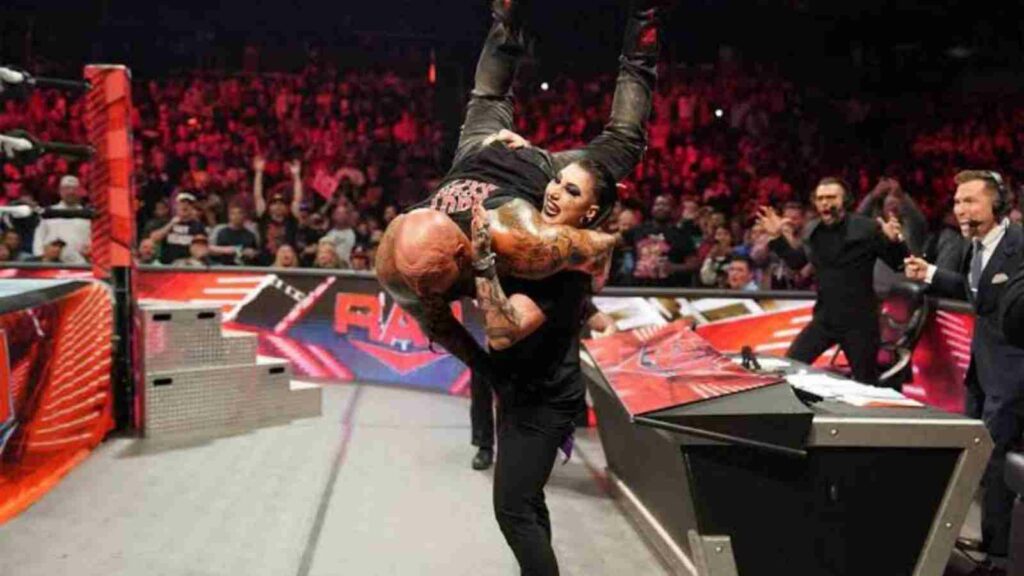 During the recent Live shows, Raquel Rodriguez, along with AJ Styles and Rey Mysterio, fought Damian Priest, Finn Balor, and Rhea Ripley in a six-person tag match. Balor, Priest, and Ripley were defeated on two occasions at the live shows. Raquel Rodriguez has been a favorite to assist the O.C. and is speculated to join the O.C. at the Crown Jewel.
This week on RAW, Karl Anderson fought Damian Priest in a singles bout and defeated him. Soon after the bout, Judgment Day attacked Anderson, prompting AJ Styles and Luke Gallows to enter the ring and fight against each other.
At one point, Rhea Ripley delivered a Low Blow on Luke Gallows, encouraging Anderson and Styles to attack and fight her, but the two were hesitant and instead clashed with Balor and Priest. In the end, the Judgment Day triumphed. The O.C. appears to be concerned about Ripley, and fans hope that the problem is resolved soon, with Rodriguez joining them at the Crown Jewel.
Also Read: "I've taken it many times"- Female WWE Superstar expresses her sentiments after being upset by Seth Rollins' recent comments about her