The SmackDown Women's Champion, Rhea Ripley, has been absolutely incredible in WWE. Ever since her inclusion on Judgment Day, she has proven to be more dominant than her stablemates. Portraying a heel character on screen, she isn't afraid of anyone on the roster. Moreover, The Eradicator claims to have the ability to beat up all genders on the roster.
During an interview with Fox 61, Rhea Ripley was asked about the shifting future of WWE. She was questioned about whether the future could see more intergender matches. The 26-year-old responded that she was unsure of this coming but stated that she'd enjoy the return of this special matchup. The Eradicator expressed her desire to see the return of intergender matches.
Rhea Ripley stated the excitement she feels upon competing with male stars. Ripley said that she enjoys witnessing the fear in her opponent's eyes. "You get to see the fear in their eyes when they realize that they've taken you lightly," she said. The Eradicator persisted in showcasing her threat towards the opponent, irrespective of gender.
Moreover, Ripley yearned for the PG Era of WWE to bring on intergender matches. She believes it will bring excitement for both the superstars and the audience. The SmackDown Women's Champion has always displayed her strength and audacity to wreck male superstars.
The WWE Universe has witnessed Ripley ambushing several male superstars in the past. Besides, she actually competed in an intergender match with Akira Tozawa last year. The Eradicator didn't just win that matchup, she destroyed the Japanese wrestler in the ring.
Related: WATCH: Rhea Ripley hilariously provides evidence of having custody of Dominik Mysterio
Rhea Ripley spoke on her birthday present to Natalya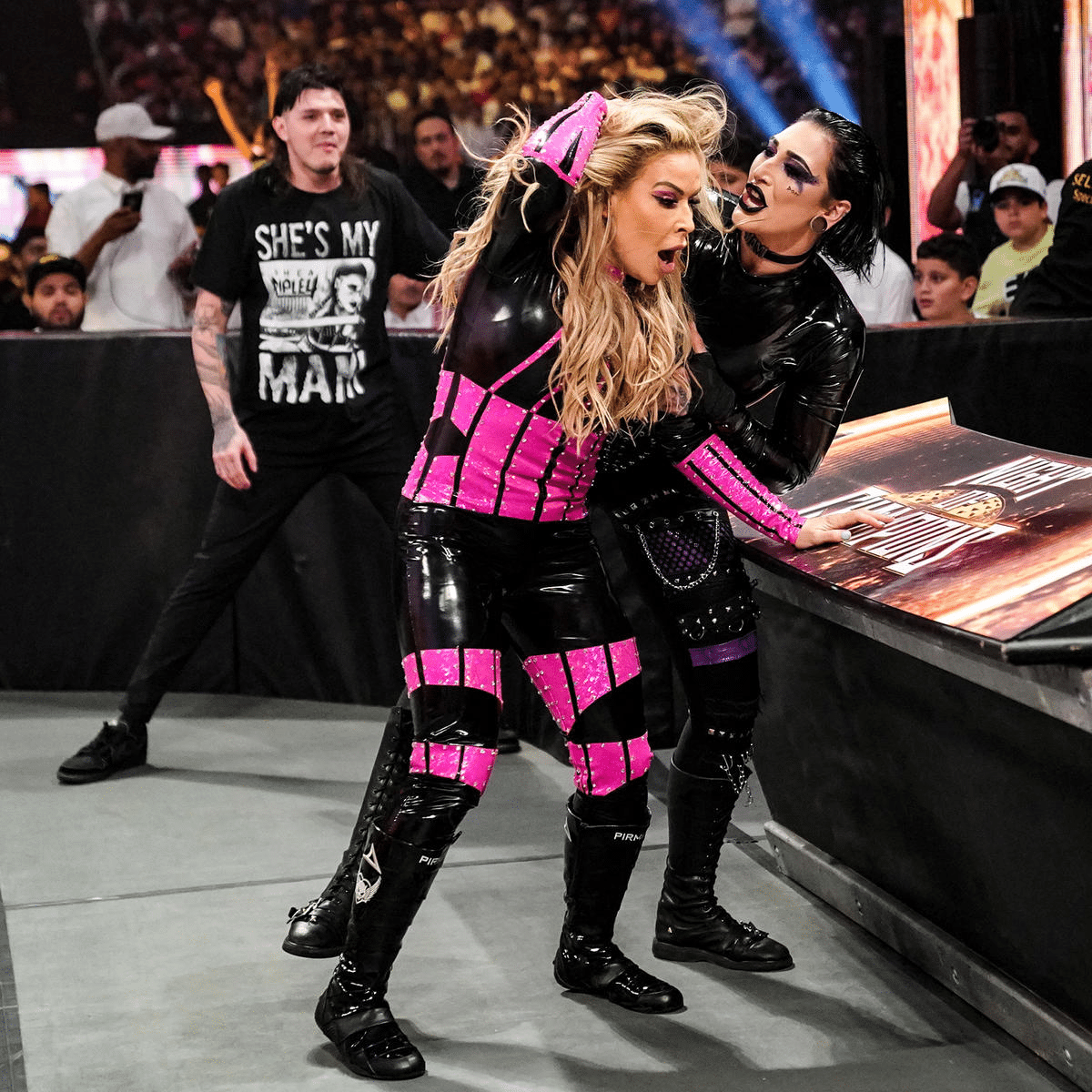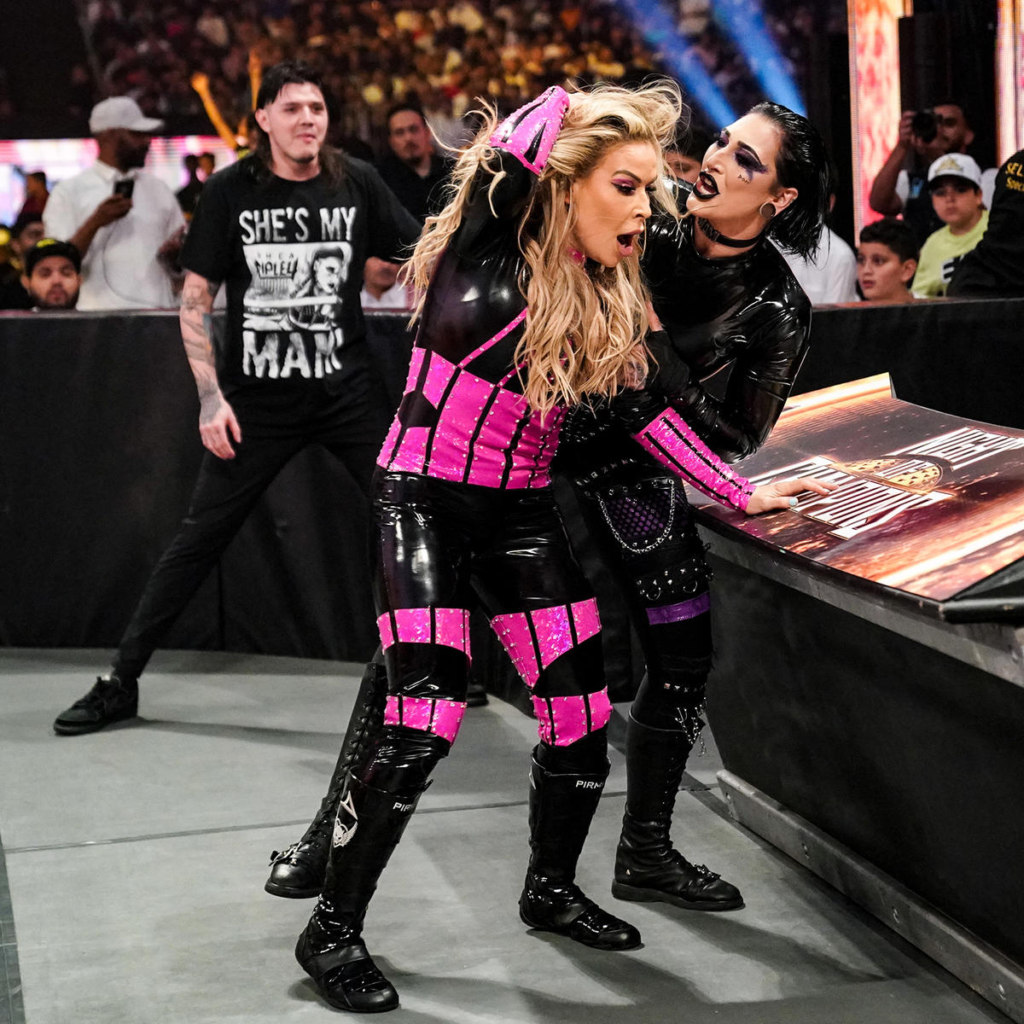 At the Jeddah Superdome on May 27, the WWE Universe witnessed an extremely short match for the SmackDown Women's Championship. The match between Rhea Ripley and Natalya lasted merely 69 seconds. It was a display of sheer dominance. The Eradicator addressed this match in a recent interview.
The day of their match was special for Natalya, as she celebrated her 41st birthday. Unfortunately, the Queen of Harts was unable to capitalize on her opportunity. However, she made it into history books for an unwanted record. Ripley stated that she gave Natalya a birthday present in the form of her loss. The Eradicator said that she taught her a lesson not to mess with her again.
Speaking on The Battleground Podcast, Rhea Ripley called the match "Very fitting!". Ripley completely dominated the match with The Queen of Harts. The 26-year-old is excited to know how many superstars would get the same treatment from her as Natalya did.
In case you missed it: