WrestleMania is just two weeks away and the main event build for the show of shows has been phenomenal. This was seen last night on Raw when Roman Reigns and Cody Rhodes went back and forth on the mic. During the promo, the Undisputed WWE Champion even dropped an unexpected reference to Cody Rhodes' former promotion, AEW.
Without wasting much time, Cody Rhodes immediately came out following Roman Reigns' plea to acknowledge him in St. Louis. Being very blunt, The American Nightmare asked his opponent why he was considered a "problem." In response, the Tribal Chief tore the former AEW star apart as he called him a "run away," indirectly calling him a quitter.
The Head of the Table believes that Cody Rhodes can't win at WrestleMania because he only knows to "run away like a b*tch" . To emphasise his point, Roman Reigns cited specific instances, saying, "You didn't want to do the Stardust thing, so you ran away. Then you started a company that you couldn't get over in and you ran away."
As most fans know, Cody Rhodes started AEW in 2019 along with his friends in The Elite. After three years of being an EVP in the company, the former TNT champion had a fallout when he was constantly booed as a babyface. However, the reaction completely shifted into applause and cheers as he jumped to WWE. Nonetheless, Roman Reigns mentioning a very specific detail from Cody's past made for a pleasant surprise for fans. On top of that, it also added another layer of realism to the feud.
Related: WATCH: Cody Rhodes kicks Solo Sikoa in a hilarious way
Cody Rhodes prophesizes the end of Roman Reigns and the Bloodline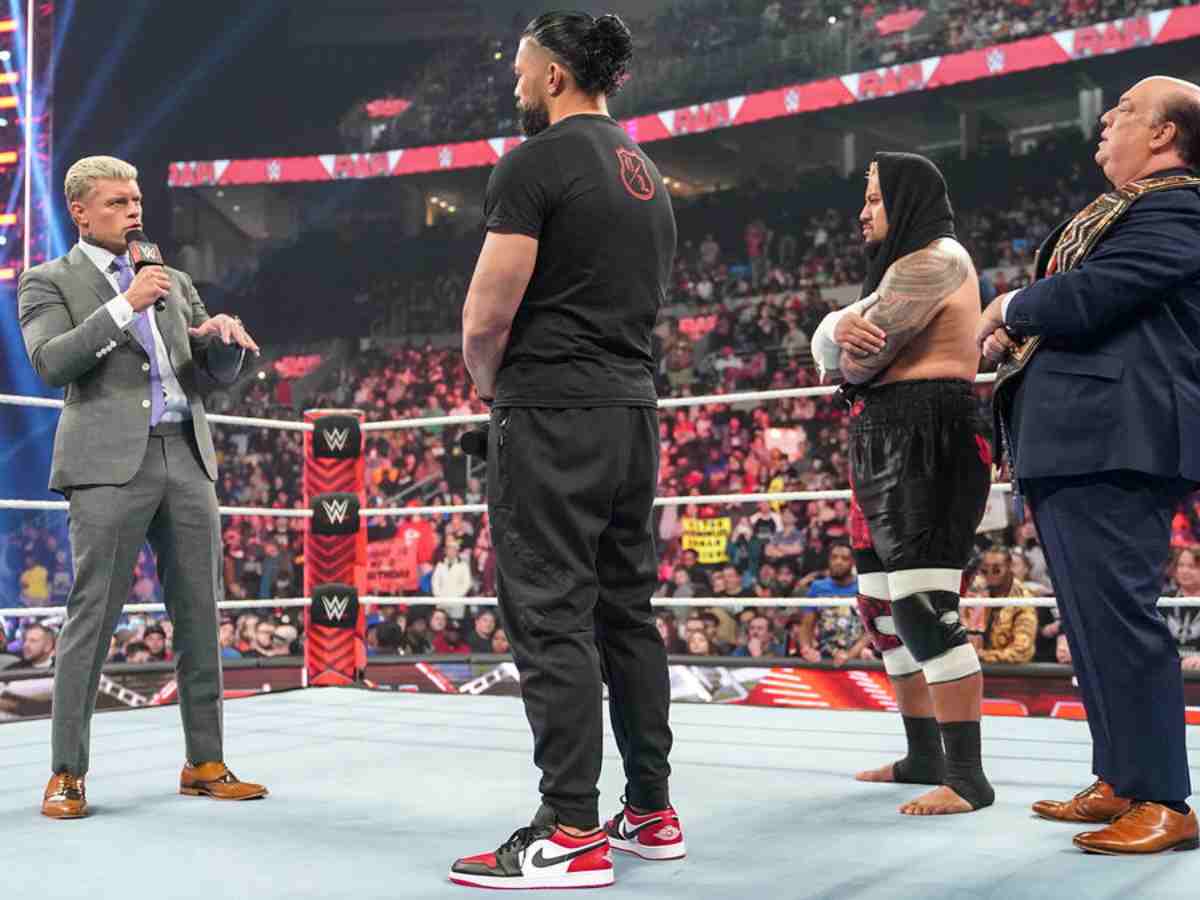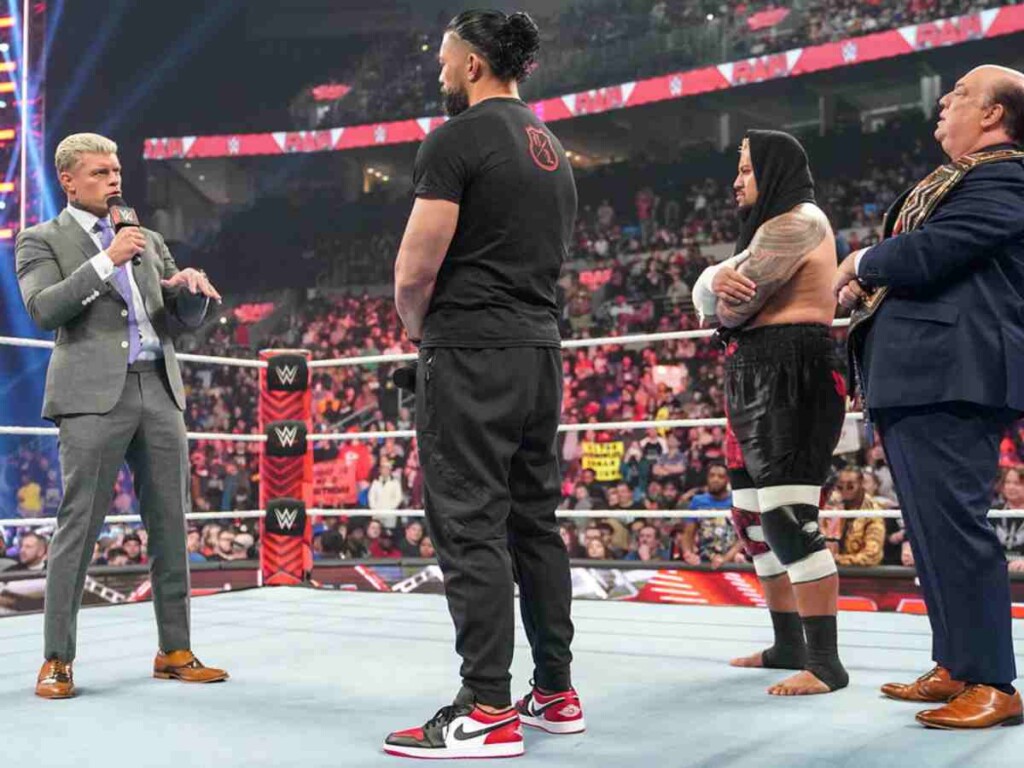 After a brutal takedown on the mic by the Tribal Chief, the Challenger didn't budge easily. In reply, Cody Rhodes fired back with his own mind games on Roman Reigns, predicting his probable future after April 2nd. However, the fans couldn't help but notice that there might've been some truth in his words.
The American Nightmare not only predicted an end to Roman Reigns' legendary title reign but also the end of the whole Bloodline. The 2023 Royal Rumble winner said that after he beats his opponent at WrestleMania, Jey, Jimmy, Solo, and Paul Heyman will leave him one by one. Rhodes' response was so scathing that it pierced through the Tribal Chief's facade, and he just threw the mic and left.
Nevertheless, it shouldn't go unnoticed that Cody might've just laid out the next year's worth of Bloodline story in just a few words. As confirmed on Raw, The Usos will also defend their Undisputed tag titles against the recently reunited Kevin Owens and Sami Zayn in Hollywood. Hence, it can all go awry for the Bloodline in a matter of days if they finally lose all their gold at the Grandest Stage of Them All.
In case you missed it!