On last week's SmackDown, where Roman Reigns was absent, the WWE Universe saw Sami Zayn and Kevin Owens finally coming on mutual grounds. Hence, the long-time friends have finally joined forces to destroy the Bloodline. That all happened because of the generous efforts of The American Nightmare, Cody Rhodes. 
The WWE Universe rejoiced as they saw both superstars hugging at the end of SmackDown, last Friday. Following that, on this week's RAW, the pair was involved in a heated confrontation with the Undisputed Tag Team Champions, The Usos and Sami again taunted Jey Uso about betraying The Tribal Chief. "It's your biggest dream to stab Roman Reigns in the back."
In the segment, Sami KO challenged the Usos for a title match at the Grandest Stage of All, WrestleMania. The challenge eventually ended in a brawl where Owens and Zayn had the upper hand. Jimmy Uso saved his brother in the end from a Helluva Kick by pulling him out of the ring.
Afterwards, the whole Bloodline was together, and Roman Reigns asked everyone to leave except Jey Uso. The Tribal Chief asked the Uce whether he is with the Bloodline or not, to which Jey insisted that he is with the family. After finishing his segment, Reigns said 'I love you' to his cousin and Jey left him hanging. 
Interestingly, the match seemed impossible a couple of weeks ago because Owens wasn't able to find peace working with his former best friend, Sami Zayn. However, Kevin Owens's return at the main event of last week's SmackDown changed everything and poured astonishment into the eyes of WWE fans.
Related: WATCH: Cody Rhodes kicked Solo Sikoa in a hilarious way
Roman Reigns and Cody Rhodes also had a furious promo filled with personal taunts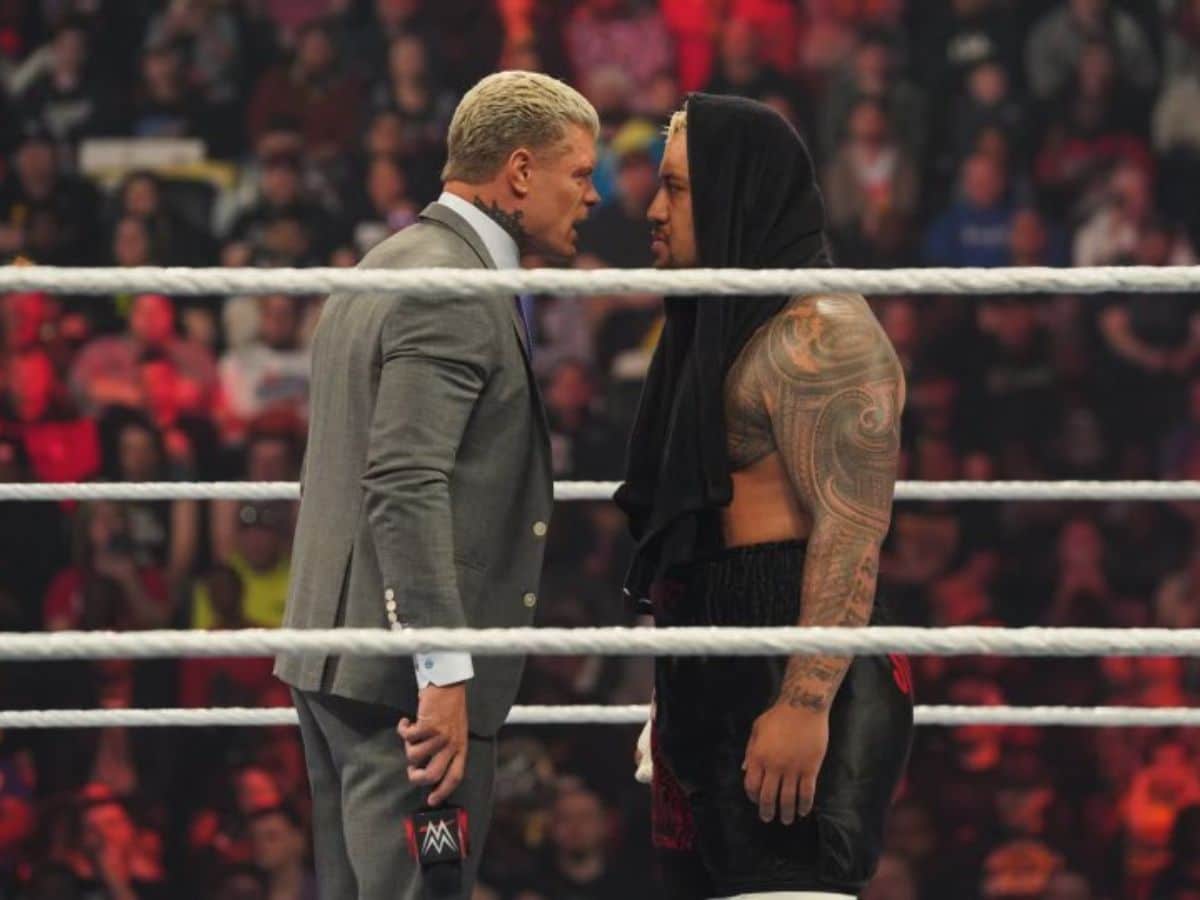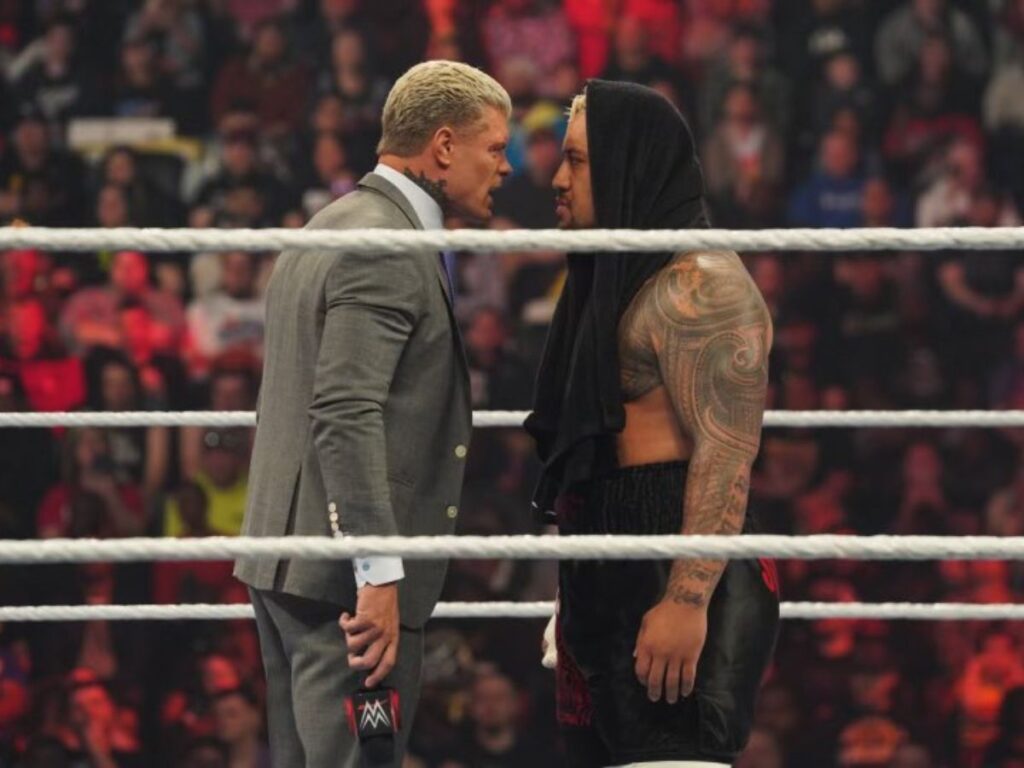 Cody Rhodes and Roman Reigns were also involved in a strong promo where both parties fired a number of personal shots at each other. The Tribal Chief said that Rhodes started a new promotion, and he couldn't get through the ranks in his own company.
"You didn't want to do the Stardust thing, so you ran away. Then you started a company that you couldn't get over it and you ran away" Roman Reigns said. On the other side, The American Nightmare warned Reigns about the fall of his tribe. Cody Rhodes said "A Roman with no more Reigns, a Chief without a Tribe."
In case you missed it: