One of the hottest things in wrestling right now is the Bloodline's story in WWE. On the latest episode of SmackDown, we saw another chapter of this, when Roman Reigns, the Undisputed WWE Universal Champion, apologized to the honorary Uce, Sami Zayn. This was an interesting wrinkle added to the relationship between the two characters. Now Sami has finally commented on this recent development.
The honorary Uce posted some photos on Twitter from the past week's SmackDown, where he was watching the main event with Roman Reigns and Paul Heyman from the locker room. The former NXT champion tweeted an optimistic message along with it, "Things seem bad. Things get better."
In the last episode of SmackDown in 2022, fans saw the team of John Cena and Kevin Owens defeat Zayn and Reigns in a tag team match. This was Reigns' first loss on TV, barring disqualifications, since 2019. The Tribal Chief didn't seem too pleased with the fact and snapped out at Sami Zayn in the opening segment of the following week's episode.
However, Reigns apologized for his actions to the honorary Uce later that night, which shocked everyone, as no one expected this from the Tribal Chief. Roman Reigns will face Kevin Owens for the Undisputed WWE Universal Championship at the Royal Rumble on January 28th.
Related: "The Face of WWE," WWE legend seemingly takes a shot at Roman Reigns for his legendary reign
The story of Sami Zayn and the Bloodline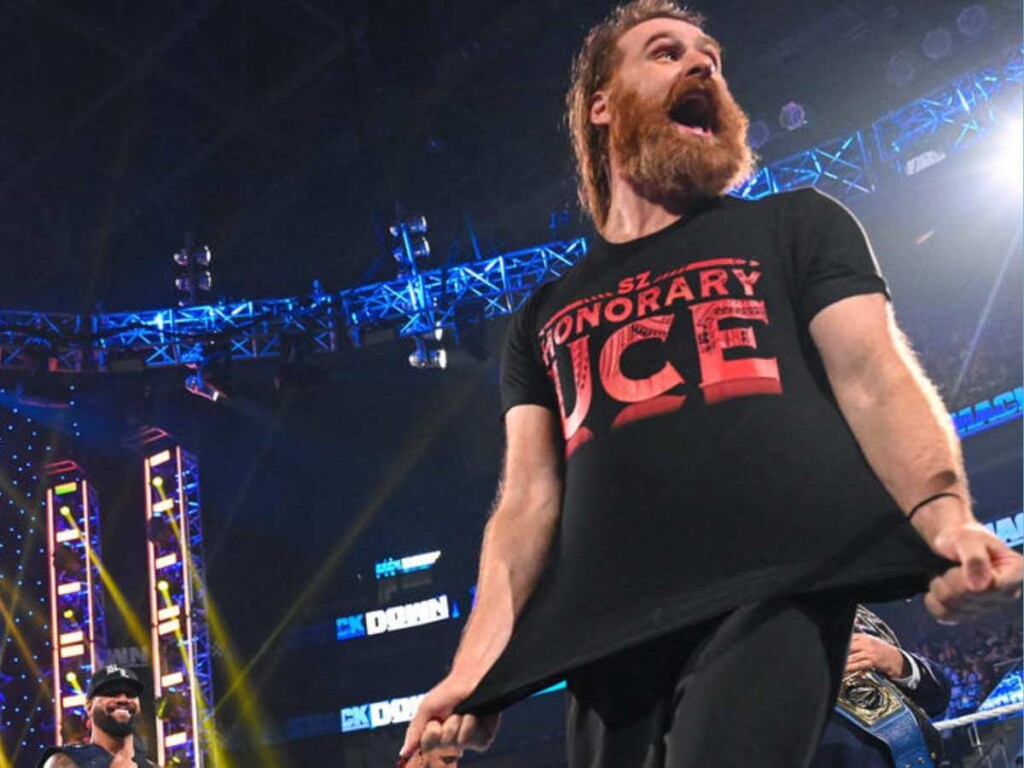 After helping the Bloodline in some matches in April last year, the group started referring to Sami Zayn as the "Honorary Uce". Zayn brought a comical and jest vibe to a serious group of titleholders. This refreshing character was welcomed by the WWE Universe. However, Jey Uso doubted the intentions of Zayn from the onset. This led to the Survivor Series War Games match where Sami Zayn turned on his long-time best friend Kevin Owens and proved his loyalty to the Bloodline. This prompted an emotional hug from Jey who finally accepted him into the family.
Following Survivor Series, the Bloodline was more relaxed before the tag team loss on SmackDown against Cena and Owens. Though, this could be the calm before the storm, as many fans believe that ultimately either the Bloodline or Sami Zayn is going to turn on each other. Who will pull the trigger first remains to be seen. There is a myriad of possibilities this story could go to moving forward. The Honorary Uce is booked to face his long-time frenemy Kevin Owens on this week's episode of Friday Night SmackDown, where he might have to show his loyalty to his "family" once again.
In case you missed it!