Sami Zayn is working his way to establish himself as the permanent member of 'The Bloodline.' He has been declared as the 'honorary Uce.' Parallel to that he is also working on his individual game. But his primary aim remains working for his team.
With the active involvement of the people on social media, a lot of things get misinterpreted by the viewers. The curious fans tend to join stories to create a new story that wasn't even there in the first place. Sami Zayn also became a prey to these misinterpretations recently.
RELATED – "If it's not taken away…" Sami Zayn discloses about his stay in WWE
Sami Zayn gets slammed for not wishing the Usos together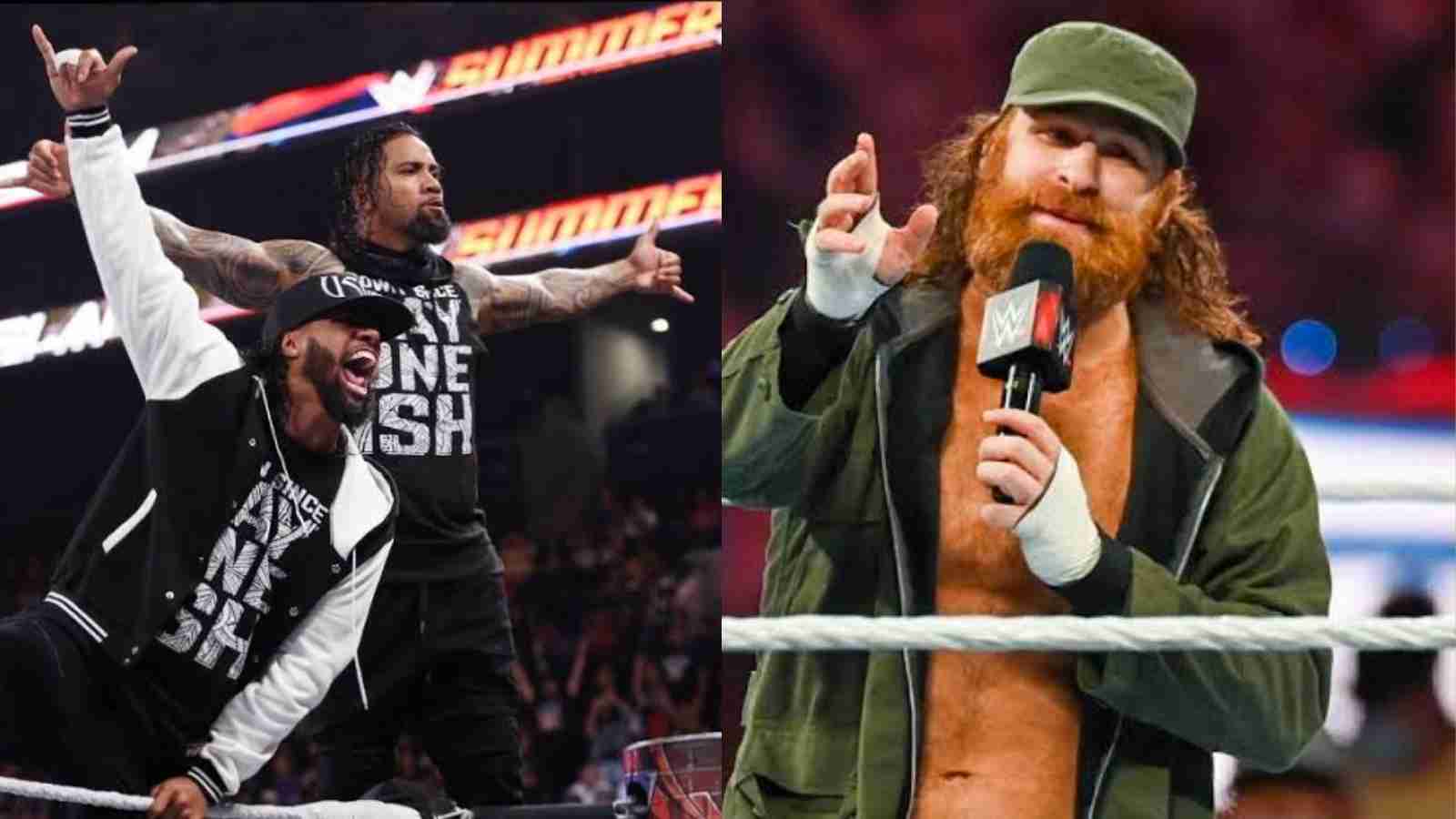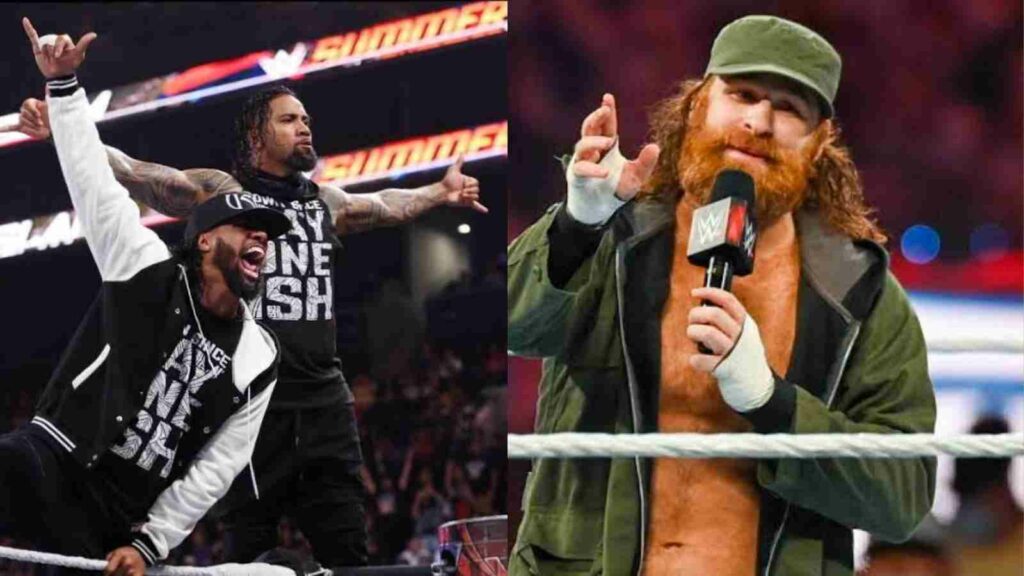 On the occasion of The Usos' birthday, a lot of superstars wished the twins and Sami Zayn was one amongst them. He first posted a tweet that read: "Happy birthday to my dawg Jimmy Uso!" The tweet immediately gathered attention of the fans and they filled the comment section asking Zayn why he only wished Jimmy and not Jey. Jey and Sami had a cold war in between them which Zayn confessed to the WWE Undisputed Universal Champion Roman Reigns.
Sami Zayn told Reigns in a backstage segment that Jey was always ungrateful to him for his service. He also spoke about how he accepted Claymore from Drew McIntyre only to save The Usos. Within one hour, another tweet came from Sami Zayn's account that read: "And of course, a happy birthday to 'The Right Hand Man,' Jey Uso!" But he was late. The fans had already made up their mind to believe that Jey Uso and Sami Zayn were involved in some kind of cold war.
Many fans also came out to support him saying there might be a genuine reason that Sami didn't wish them at the same time and that it was not possible to forget that Jey too had his birthday on the same day as Jimmy Uso. The Usos however haven't spoken about the same on any platform. Sami Zayn on seeing the controversy getting bigger, added a note to his fans clarifying the situation on the platform.
ALSO READ – WATCH: Kurt Angle and The Rock drank milk that was "sour as F#CK"
He said, "Some of you read into things way too much! Yes they're twins, but they're both individuals. I just wanted to wish both my uces a happy birthday individually. No disrespect, and no drama here. Stop trying to create problems that aren't there. We all get along great!" The controversy has reduced tremendously post the above tweet. We'll have to wait and see if this situation creates any difference in the bond in the WWE ring amongst the members of The Bloodline.
ALSO READ – "You've never faced anyone like this"- Former WWE Champion sends a warning to Roman Reigns ahead of his match at Clash at the Castle