Steve Austin surprised everyone by making his in-ring return at WrestleMania 38 last year. He competed in his first match after 19 years against Kevin Owens. Competing against Owens in a no-disqualification match, Austin produced one of the best matches of his career. It was first supposed to be a segment on the main event of night 1, which turned into a match. After some great spots, the match ended with Austin hitting a stunner for the victory. It was a great once-in-a-lifetime experience for fans. But WWE reportedly wanted Austin to wrestle another match after his unimaginable performance at WrestleMania 38.
As reported by Steve Carrier of the Ringside News, WWE pitched Austin vs. Brock Lesnar for WrestleMania this year. And now it's being reported that WWE wanted Austin to wrestle at SummerSlam last year as well. Steve Austin looked in great shape as fans chanted "you still got it" during his match against Kevin Owens. Fans were wondering if there was maybe one more match left in him. However, he reportedly turned down WWE's offer to wrestle again last year.
It is not yet known who he was pitched to wrestle last year at SummerSlam, but he denied the offer anyway. As much as fans would have loved to see him wrestle again inside the squared circle, it is also possible that he might be concerned about the neck injury that shortened his career in the first place. The Texas Rattlesnake took a major risk by coming out of retirement for one more match last year, but thankfully, he survived the entire match without any serious concussions.
Related: RAW is XXX smashes all company records since Monday Night RAW's first take off
Rumoured plans for Steve Austin at WrestleMania 39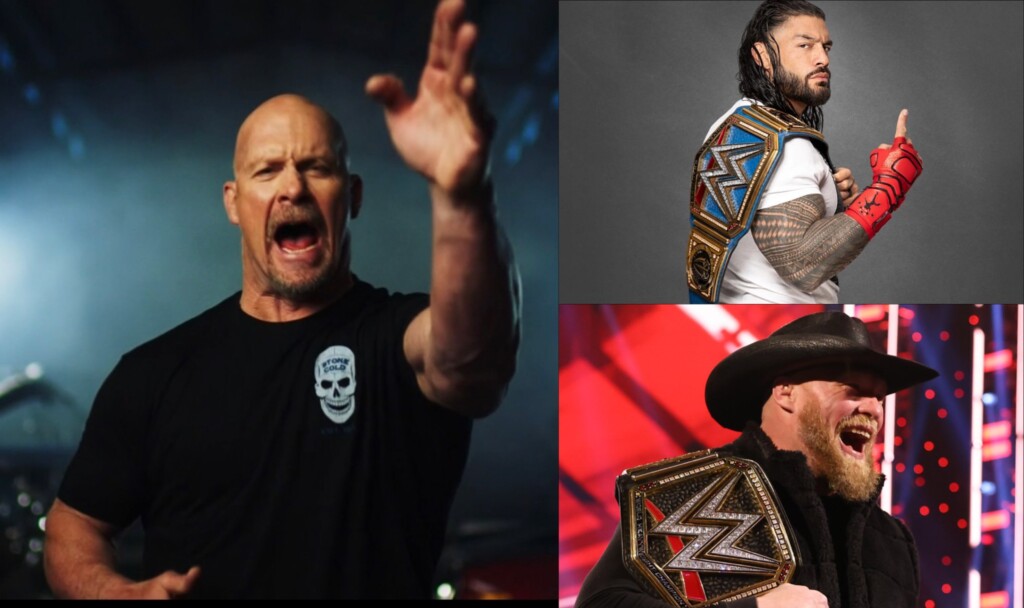 After refusing WWE's offer to wrestle again last year at SummerSlam, Austin was rumored to wrestle again at WrestleMania this year. His possible opponents were Brock Lesnar and Roman Reigns. As per reports, Austin was still offered a match at this year's WrestleMania after refusing to wrestle again last year. WWE reportedly offered an unparalleled amount of money to wrestle against Roman Reigns or Brock Lesnar at WrestleMania this year. The current status of Austin's acceptance or denial is still unknown.
It was also rumored that Steve Austin could possibly return at the Royal Rumble to kick off the storyline for the match against one of the superstars. But as reported by Dave Meltzer on the wrestling observer newsletter, Austin is not going to face Roman Reigns at WrestleMania. Dave Meltzer also added that Brock vs. Austin is unlikely to happen as Lesnar would possibly be facing Gunther. But recently Brock made his appearance at "RAW is XXX," where he cost Bobby Lashley the U.S. title in the main event against Austin Theory. After his attack on Bobby, it seems that he might be continuing his feud with Bobby to complete their trilogy of matches at WrestleMania.
Considering all the reports, it seems more than likely that the fans might not see Steve Austin competing at WrestleMania this year. But, as the saying goes in wrestling, "never say never," because anything can happen at any time. Austin may have refused to wrestle at SummerSlam last year for various reasons. However, he is free to return at any time.
In case you missed it!