This morning, another casualty silenced the wrestling universe. At 81, the WWE Hall of Famer The Iron Shiek was declared dead at his home. A public note was shared through his official Twitter account, notifying the world about the unsettling news. As expected, within few minutes from the tragedy, the entire wrestling universe came together to pour in their sincere condolences.
For the unversed, the Iron Sheik's character is widely regarded as one of the greatest ever. Back during the 1980s, his unparalleled gimmick proved as a boon to this industry. His unfathomable anti-heroics enabled WWE to establish eternal babyfaces in the long-run. One such name who's wrestling career witnessed a sudden boom was Hulk Hogan.
There's no hidden fact regarding the on-screen legacies of Hogan & Shiek. It wouldn't be wrong to admit that if someone as dislikeable as the Iranian wrestler didn't lace up a pair of boots against The Hulkster, there would've been no Hulkamania at all. To develop a fan-loving persona, one needs an extremely strong opposite, and that's exactly what Iron Shiek was made of.
On January 23 of 1984, a new hero was born in WWE (WWF then). At the Madison Square Garden, Hulk Hogan defeated The Iron Shiek to capture his 1st WWE Championship. He broke the iconic submission maneuver – the Camel Clutch to reach the mountain top. To this date, that sight in the Mecca of Sports Entertainment is recognized as one of the most revolutionary nights in WWE history.
Related: When Mick Foley claimed Hulk Hogan would have cried "not too hard" like an adult film actress if he faced him in his career
Wrestling World pays homage to the legendary Iron Sheik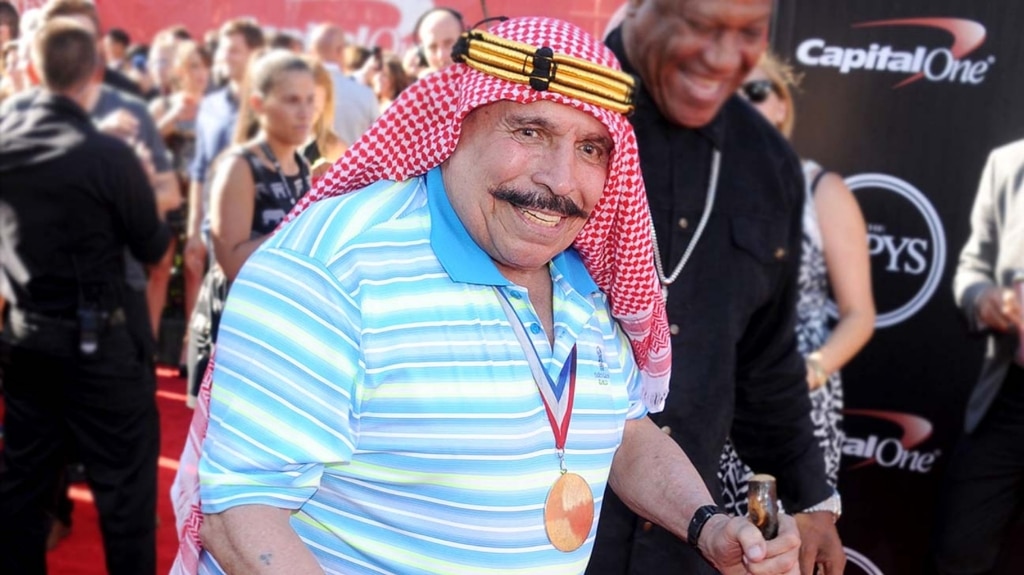 With each passing moment, a tweet is being put out to let Sheik rest in peace. Several notable figures including WWE CCO Triple H, Dwayne "The Rock" Johnson, Ric Flair, Mick Foley, William Regal and more have reacted towards the unfortunate occurring. You can check some of the top reactions from the wrestling community below.
At last, it's a massive loss for wrestling as a whole. Sheik impacted many careers and served as the motivating factor for them. The best we can do is to pray for his journey to heaven. Heart goes out to his family and closed ones as well. We at FirstSportz would like to extend our condolences towards the legendary Iranian-born wrestler.
In case you missed it: