Brock Lesnar's latest appearance in the WWE was in October, where we saw him get into a rivalry with Bobby Lashley. The rivalry had set the stage for a match at the Crown Jewel, where Lesnar defeated Lashley in a singles match. The rivalry doesn't seem to have ended, and the two will surely collide again, most probably at the Royal Rumble.
Brock Lesnar seems to be in amazing shape even at 45 years of age, thanks to his disciplined diet and workout routine. The 'Beast Incarnate' has never released his exact diet, but some reports state he eats about 3200 calories and consumes 300 grammes of protein everyday!
We know Brock Lesnar as a destroyer, but only a handful know Lesnar is also an entrepreneur! Brock Lesnar is a skilled butcher and loves his steaks very much. He has also collaborated with The Bearded Butchers, where he displayed his meat-cutting skills.
During a recent appearance on LADbible TV, Triple H played a game in which he rated UK and US snacks. Triple H came around the UK's pork scratchings and the US' beef jerky in the first round. 'The Game' despised the pork scratchings, comparing its odor to that of a pig's rear. He stated he is a beef jerky fan and revealed that Brock Lesnar has a line of beef Jerky, which is quite good.
"So it's just like a pork rind? It looks and mildly smells like a pig's butthole. Yeah. And ironically tastes a little bit like a pig's butthole. Don't ask me how I know that. Tastes like fried fat. That's what it is. Yeah. Now we have Jack Link's Beef Jerky Original. I'm a beef jerky fan. Little known fact, Brock Lesnar has his own line of beef jerky that's quite good."
Also Read: WATCH: Logan Paul shares UNSEEN footage of the moment Triple H offered him match against Roman Reigns
Brock Lesnar is an avid hunter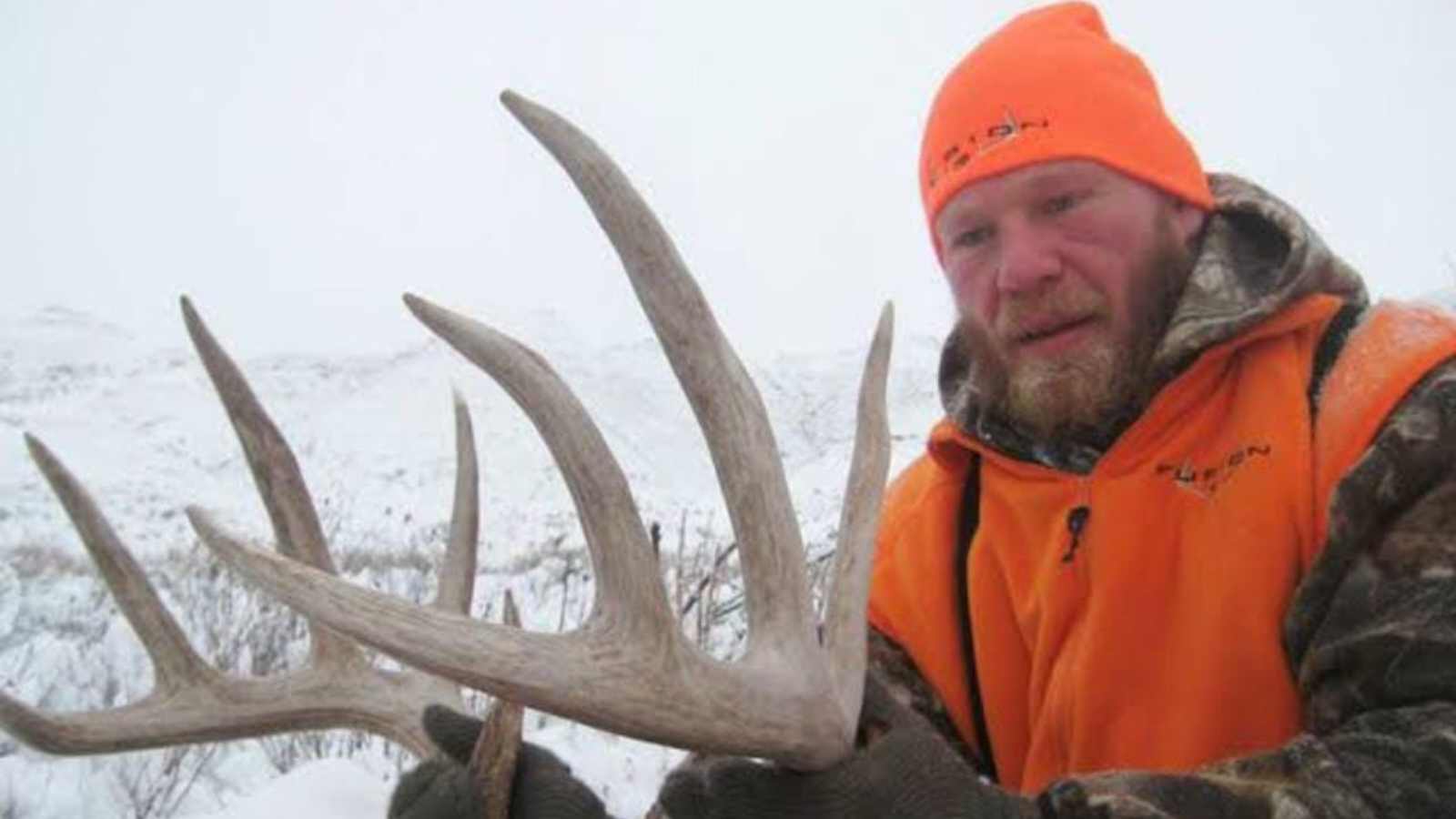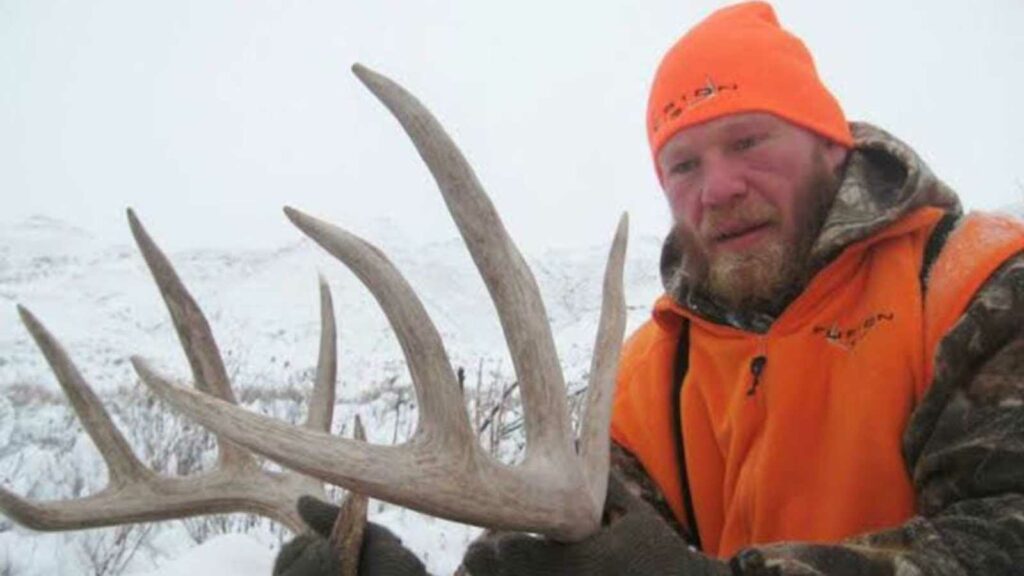 Brock Lesnar is a very private person, and we know nothing much about his personal life, but it is well known that he loves hunting. Brock Lesnar isn't interested in putting himself out there for the fans and debasing his private life to everybody. When not wrestling, Brock Lesnar likes to go old school and lives his life in the middle of nowhere in Saskatchewan, Canada.
During his appearance on the Pat McAfee show this year, Lesnar revealed what animals he has hunted on his 1,000-acre property in Saskatchewan. He stated, "Oh, man, I got I got moose, elk, mule deer, whitetail Blackbird".
Also Read: "Not an easy thing to do": Triple H reveals how Becky Lynch EARNED his Respect after Survivor Series WarGames
During Lesnar's time off after SummerSlam, a picture of him engaging in trophy hunting went viral. This time it was a deer, and Lesnar was photographed with it. He received a lot of backlash from many people, with one fan accusing him of killing a helpless animal and some describing the act as disgusting.
Either way, everyone is entitled to an opinion. While some may have not liked what Brock Lesnar did, it is important to note that he did not do anything illegal.
Also Read: "Nobody Give A Sh**" Roman Reigns Opens Up on His Rivalry With Brock Lesnar