AEW star Darby Allin was involved in a funny incident after AEW Dynamite this week, when a fan in the audience wanted the AEW star to sign a WWE Championship toy. This moment was caught on camera, and it made for a pretty funny moment on social media.
Although the rivalry between AEW and WWE is pretty well known, that didn't stop the young fan in the crowd from getting Darby Allin's signature on a WWE toy. Wrestlers are often asked by fans to sign on merchandise and sometimes even posters and stuff, but that wasn't the case for Allin.
Without a doubt, Darby Allin is one of the pillars of AEW. His time in AEW is his first exposure to televised wrestling. This week on AEW Dynamite, after the main event where Allin and Jungle Boy Jack Perry defeated MJF and Sammy Guevara, Allin received a strange request from a young fan in attendance.
In a video uploaded on Tik Tok, a young fan in the crowd asked Darby Allin to sign an item. That item was none other than a WWE Championship replica. As seen in the video, Allin paused for a hilariously long time, quite possibly thinking of every outcome before he made a move. In the end, the AEW star ended up signing the item and handed it to the fan. It was a hilarious moment, which contributed to many good laughs on the Internet.
Most probably, Darby Allin wouldn't get in any trouble for signing a WWE item. It was quite a harmless moment, considering the bitter rivalry that AEW President Tony Khan has with WWE. After all, there is no specific rule that prevents wrestlers from signing stuff from the rival promotion.
Related: 10 Wrestlers who failed in both WWE and AEW
Booker T wants Goldberg to face Darby Allin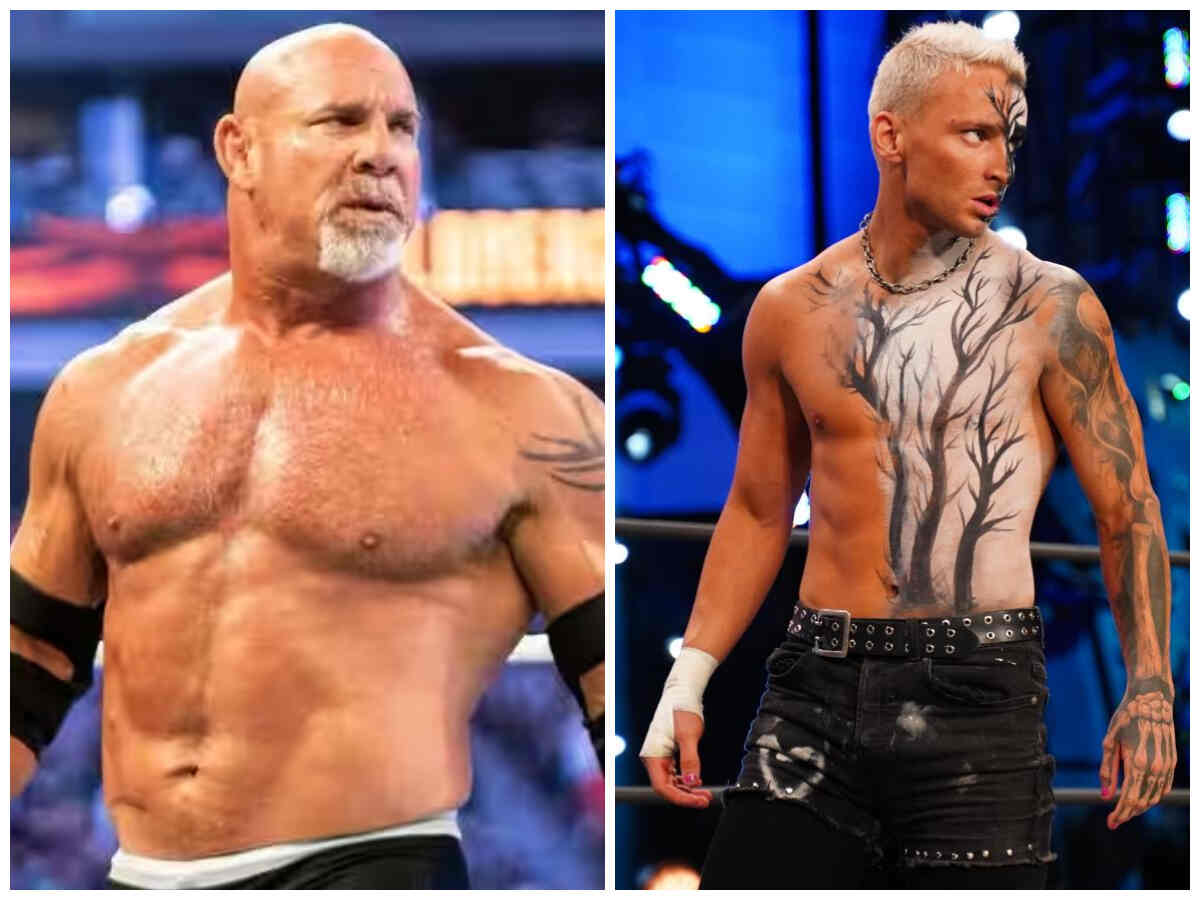 Now that his contract with WWE is up, Goldberg has been linked with AEW. WWE Legend Booker T shared his thoughts on who he would like to see face Goldberg next in AEW. According to the WWE Legend, Goldberg should have a match with Darby Allin instead of Wardlow.
"Darby Allin," Booker responded. "[Goldberg can] beat him up and get out there. That would be my pick."
Whether this matchup ends up happening remains to be seen. Goldberg is currently planning his retirement match, so a match between him and Darby Allin is certainly possible.
In case you missed it:
Do follow us on Google News | Facebook | Instagram | Twitter