Less than 24 hours before WrestleMania, the competitors for one of the biggest matches this weekend squared off one last time. Sami Zayn and Kevin Owens stood face-to-face up against The Usos as they gear up for a huge title match tomorrow at the Grandest Stage of Them All.
The Usos kicked off WrestleMania weekend, as they came out at the beginning of SmackDown to promote their tag title match against Sami Zayn and Kevin Owens. The twin brother dubbed it "the biggest tag team match in WWE" before getting interrupted by their rivals. What followed next was a brilliant back-and-forth on the mic between the two warring teams.
The feud for the Undisputed WWE tag team championship somehow got more emotional. The best friend duo of Kevin Owens and Sami Zayn reminded The Usos how they all were friends behind the scenes before The Bloodline. Furthermore, the challengers vowed not only to take the titles, but they also promised to set The Usos free from Roman Reigns.
In retort, The Champions brought up their opponents' sketchy past, which soon turned into a debate of blood vs. loyalty. The Usos, though, left the ring after getting the last words as they announced there would be no Bloodline implosion. Instead, it will be a "Bloodline-Mania" starting tomorrow. The tag teams never got physical, saving it all for tomorrow night at SoFi Stadium, but it was an effective way of building up the match for WrestleMania.
Discover More: Cody Rhodes confesses he was on the verge of a "backstage brawl" with Seth Rollins
Wrestling Twitter hyped for the Usos vs Sami Zayn and Kevin Owens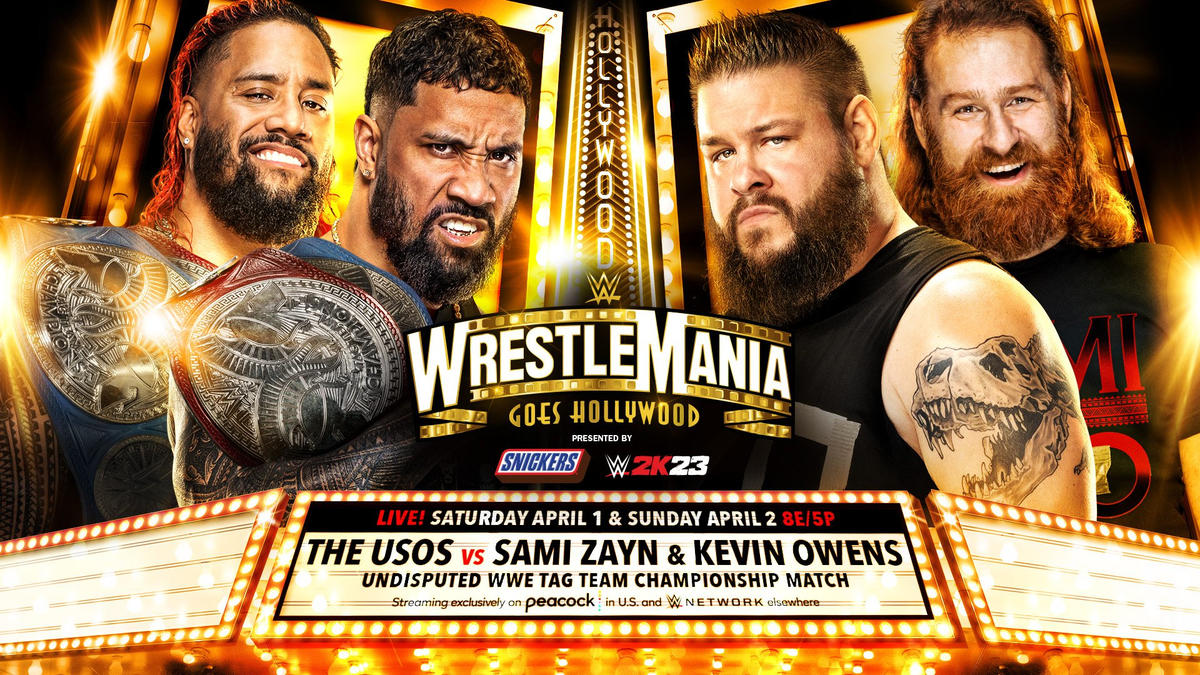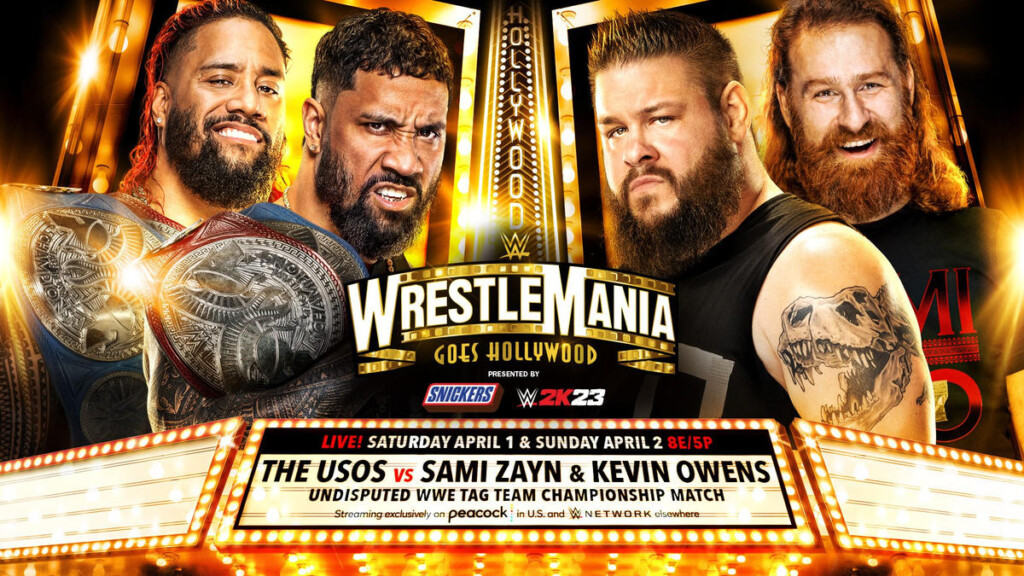 The Usos will step foot at WrestleMania as the longest-reigning tag team champions in WWE. However, they might not leave as one, as Sami Zayn and Kevin Owen play spoilsport for the Bloodline. And if months' worth of buildup wasn't enough, this latest segment made the WWE Universe even more stoked for the tag title match tomorrow.
As expected, many fans online demanded that this match be the main event of night one. Whether that demand becomes reality or not will be seen tomorrow. However, after the segment, the fans had nothing but praise for all four people involved. Here are some of the best reactions from Twitter.
In case you missed it!