Roman Reigns has been the biggest WWE Superstar for nearly two years now. After deciding to take a break from WWE, weeks before Wrestlemania 36, Reigns returned at Summerslam 2020, in a new Heel avatar. Since then, he has been massively pushed by the company. In fact, Reigns has been the Universal Champion for over 500 days.
Considering his dominance, there has been one massive issue that WWE has been constantly facing with the presentation of the Tribal Chief. In any feud that you put the Universal Champion in, he will certainly be walking out victorious. So over the last two years, Roman Reigns has virtually feuded against every single main-eventer on Smackdown.
Reigns has already feuded against the likes of John Cena, Rey Mysterio, Edge and Finn Balor among others. In fact, his rivals not only included the WWE Superstars, the Tribal Chief at one point, had even feuded against a WWE official! Around the time of Royal Rumble 2021, the Universal Champion was scheduled to face Adam Pearce!
Since the feud, Pearce and Reigns had a very interesting relationship. The Universal Champion cannot even bear the sight of the WWE official. Adam Pearce recently appeared on WWE's The Bump where he opened up about his recent interaction with the Tribal Chief. On the latest episode of the Blue brand – Reigns didn't even see Pearce eye-to-eye when his next opponent was being discussed.  
"Roman & I haven't exactly been friendly. He said it when he refused to look at me, we can talk about that. But he said he didn't care who the challenger was unless it was me. Roman is going to have his hands full with Seth. I think it's something he didn't see coming. I went in there to give him the professional courtesy of letting him know so he could wrap his head around it before he saw Seth. He didn't want that courtesy, and I'm sure I'll deal with that on SmackDown," mentioned Adam Pearce
Roman Reigns – Adam Pearce rivalry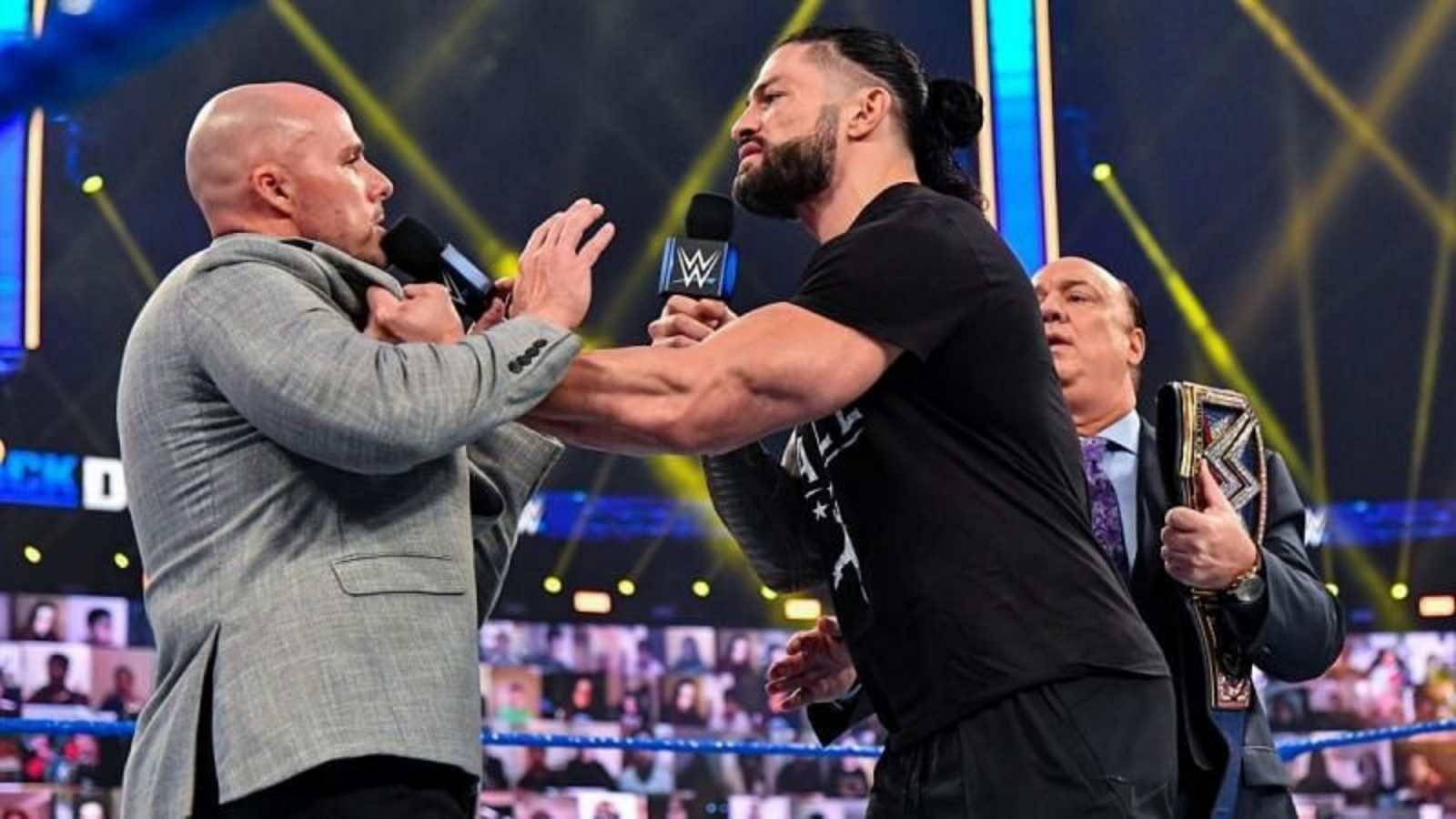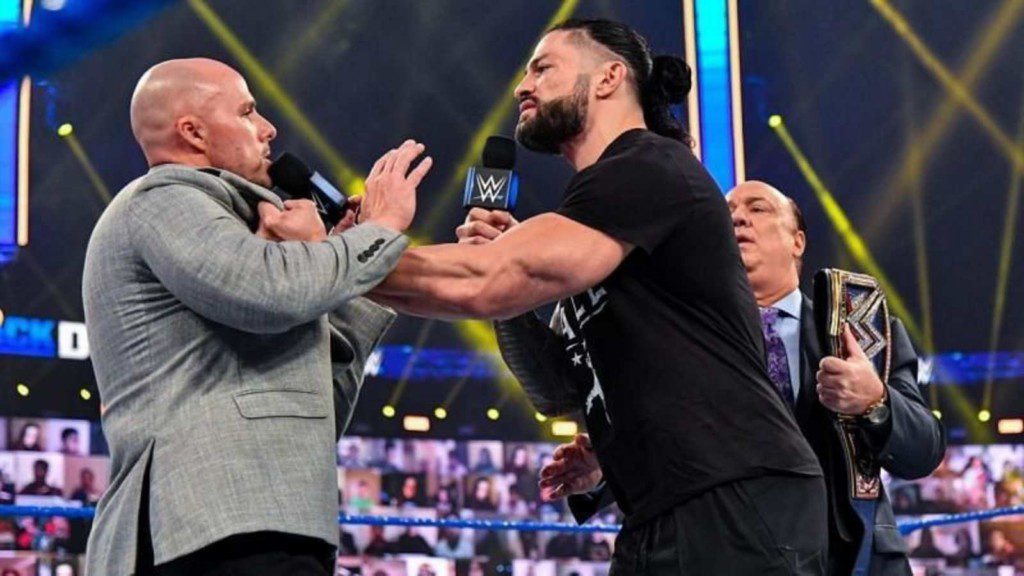 Around Royal Rumble 2021, the Universal Champion was involved in a feud with Kevin Owens. But after Reigns emerged victorious, he blamed Pearce for Kevin Owens suffering a humiliating loss. After an intense confrontation, Adam Pearce was added to a gauntlet match – where Roman Reigns ensured that Pearce victorious.
The win made Adam Pearce the No.1 Contender for Roman Reigns' Universal Championship. While Pearce would've been completely destroyed by Reigns, the WWE official managed to take himself out of the match and Kevin Owens replaced him. Although the end result was obvious – Reigns retaining, the two Superstars delivered a brutal bout.
Also Read: "I said take me out," Bobby Lashley makes an interesting revelation about WWE Championship match