Mike Tyson was sentenced to six years of prison for raping a model named Desire Washington in 1992. Eventually, the punishment was cut short to three years and Tyson stayed in prison from 1992 to 1995. Tyson had a listen to visitors during his stay in the prison.
Recently, Mike Tyson revisited the occasion when Famous rapper Ice Cube came to visit him in the prison. In a recent episode on "Hotboxin' With Mike Tyson" Tyson invited Ice Cube when they had a discussion about where they first mate each other during a concert. Further Ice Cube talked about how he visited Tyson in Prison. Ice said, "When you went to prison we came out and checked you out…it was good to see you not in that condition but it was good to come out and holler at you for a minute" Tyson was really grateful that the rapper paid a visit to him.
Ice cube is one the most influential artists in the genre of hip hop. He rose to prominence with the legendary hip-hop group NWA. Due to his contribution to music he has been inducted into the "Rock and roll hall of fame" in 2016 alongside NWA.
Read More: Emotional Mike Tyson urged reporter to leave and broke down in tears talking about deceased daughter
Famous artists like BB King, James Brown, and Whitney Houston paid visits to Mike Tyson in prison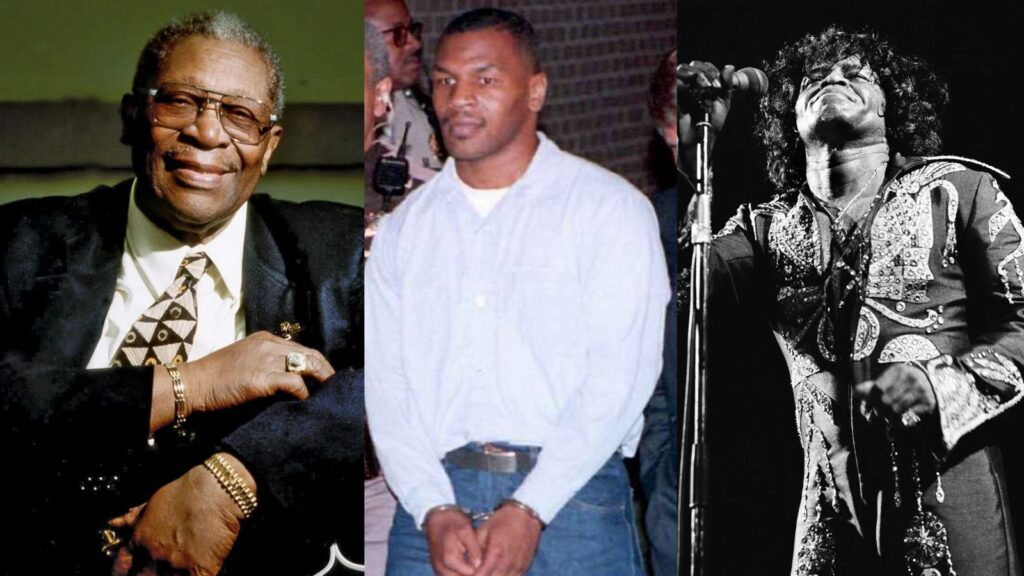 Mike Tyson was visited by many famous celebrities during his stay in the prison during the early 90s. Recently in an interview, the former heavyweight boxer opened up about his time in jail and outlined some people who paid him a visit.
Tyson appeared on REVOLT's 'Drink Champs' Podcast and revealed the details of his visitors. Mike said, "When I was locked up, I had such an onslaught of visitors…I had everybody– BB King, James Brown, Whitney Houston, everybody came. Florence Henderson, I can't even name no more, just so many people came to visit me when I was away." Mike also mentioned that the legendary Rapper Tupac Shakur also came to meet him.
Also Read: "Favoured by the devil," Mike Tyson gives ENLIGHTENING ADVICE to Francis Ngannou on the successes in his career
Tyson was released from prison in 1995 and managed to capture the world heavyweight championship by 1996. He then carried on to fight until 2005 when he announced his retirement with a 50-6-2. With 44 knockouts in 50 professional victories, Tyson was famed for his devastating power during his heavyweight career.